In our exclusive interview with Veronica Taylor, the original voice of Ash Ketchum in the English dubbed Pokémon anime, we find out her reactions to Ash finally becoming a champion.
Gotta Catch Them All! If you are a Pokémon fan, then you know how iconic those lines are in the franchise. Pokémon is one of the most popular Pop Culture franchises in the world and is still a global phenomenon worldwide. Pokémon is also estimated to be the largest media franchise in the whole world, mainly because of its series of Video Games, long-running anime series, and highly successful licensed merchandise. To add to the popularity is its mobile game, Pokémon Go, crossed a billion downloads worldwide, and is still counting.
RELATED: Netflix Developing Live-Action Pokémon Film To Tie Into Upcoming Series: Exclusive
The strength and power of this franchise are immense and not even a powerful thundershock from franchise mascot, Pikachu, can stop this juggernaut. Aside from the video games, many fans remember the anime. The Pokémon anime is one of the longest-running animes ever made. It consists of seven sequential series and is currently going strong with its 25th Season, Master Journeys. 25 seasons is an incredible landmark but also not a surprising one since the anime is considered the most successful video game adaptation of all time. What is surprising is series still focuses on its same protagonist, PokémonTrainer, and now Master, Ash Ketchum.
Ash Ketchum is one of anime's most popular characters. The character has been in numerous series, anime films, and spin-offs regarding Pokémon. Due to the huge popularity of the franchise, Ash has become one of the most recognizable fictional characters of all time. As fans know, Ash is a Pokemon trainer from Pallet Town, whose main goal in life is to become a Pokémon Master. In the anime, it is not clearly explained how a trainer can become a Master, but it is assumed that a trainer must either capture all of the Pokémon of their specific region or by winning a Pokémon League.
As seen in the anime, Ash always aims to win a League and become Champion of every region he travels to. Ash has competed in multiple Leagues in hopes of becoming a Champion but always fails. His multiple losses have sadly become a series trope. But that all changed when Ash finally became a Pokémon Champion, and Master, in the Sun and Moon series by winning the Alola League.
We had the honor of interviewing the original voice of Ash Ketchum, veteran voice actress Veronica Taylor at Anime Pasadena 2021. Taylor was also known for voicing other iconic characters in the anime such as Ash's mother Delia and May among providing a number of additional voices. Taylor voiced Ash and Delia for the first eight seasons of the English-dubbed version of the anime. We asked Taylor about her thoughts on Ash finally becoming a Pokémon Champion and Master.
Exclusive Interview with Veronica Taylor, Original Voice of Ash Ketchum in Pokémon
THE ILLUMINERDI: So there is this trope that Ash could not win a Pokémon League, but finally in Sun and Moon he became a Champion… What was your initial reaction when you found out that Ash was finally becoming a Pokémon Champion for a huge Pokémon League?
VERONICA TAYLOR: Well I actually, the final was "Oh way to go!" But really my first thing was, "Oh I didn't realize he had not won so much before." Because when I was playing him, I don't think, I didn't mentally record all the losses or the wins. I just thought he did a great job, and so it really is the 'not whether you win or lose it's how you play the game.' It's totally the way Ash lives. But ultimately what a win for all of us, it was really exciting I put something out on Twitter to congratulate him and it's just really exciting.
As fans know, Ash Ketchum is a very motivated and hard-working character. Even though he has finally become a Pokémon League Champion, he has faced many losses, hardships and huge disappointments during his adventures. However, it is Ash's willingness to persevere, learn from his mistakes and motivative himself that lead to him achieving his dream of becoming a Pokémon Champion/Master.
RELATED: Dragon Ball Super: Super Hero Trailer Showcases Kickass Gohan and 4/22 Release Date
Ash finally becoming a Champion was so historic and iconic that the character has become a symbol of perseverance in the anime community. Additionally, we asked Veronica her thoughts on Ash as a symbol of perseverance in the anime community.
THE ILLUMINERDI: So there has been a lot of symbolism that your character (Ash) was the symbol of perseverance, can you tell us your reaction and what that means to you?
VERONICA TAYLOR: Oh my gosh, I learned so much about myself playing Ash. I think the fact that Ash never gives up that he never will say uhm "We'll never make it" he always says "What can we do? How can we get out of this? How can we work together?" and that really thought me a lot actually. So yeah if he's the symbol of perseverance I am all for that. I mean that's the whole thing you work hard and you dream big.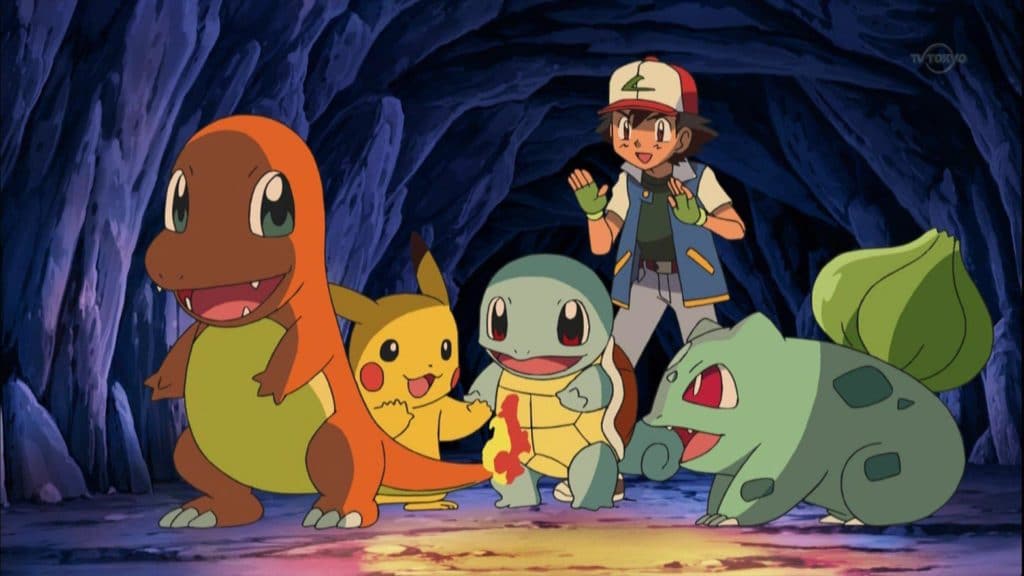 Veronica Taylor's tenure as Ash Ketchum will forever be remembered in bringing Ash to life. But more importantly, help introduce us to that ten-year-old trainer (Ash is technically still currently 10 years old in the anime) that we have grown to love and admire. As Taylor said, "By working hard, dreaming big, you can achieve almost anything." That is the inspiring legacy of Ash Ketchum.
What did you think about Ash finally becoming a champion? Where do you think he will go from here? How is Pikachu still losing some battles? Let us know what you think in the comments below and be sure to follow us on Twitter for more Pokémon and anime exclusives.
KEEP READING: Bleach: Thousand-Year Blood War Trailer Gives 1st Look at the Legendary Anime's Final Arc