Spider-Man: No Way Home is not only the biggest movie of the pandemic era but one of the most important films of all time for Filipino-Americans.
*SPOILER WARNING!!!! There are major Spider-Man: No Way Home spoilers in this piece
Almost everyone has a best friend they share a bond with for the rest of their life. Even our favorite heroes in the Marvel Cinematic Universe. For example, Bucky's friendship with Captain America (Steve Rogers) Tony Stark's (Iron Man) with his bodyguard and best man, Happy Hogan, and Clint Barton's (Hawkeye) friendship with Natasha Romanoff (Black Widow).
RELATED: Spider-Man: No Way Home: Watch This New Behind-The-Scenes Video of the Making of the Blockbuster
But one of the best onscreen friendships of the Marvel Cinematic Universe is between Peter Parker (Spider-Man) and his best friend, Ned Leeds, played by Jacob Batalon. Batalon's portrayal of Leeds in the Marvel Cinematic Universe has been met with high praise from both critics and fans alike. Also, his chemistry with Tom Holland's Spider-Man, Zendaya's MJ, and the rest of the Spider-Man: No Way Home cast was met with positive responses from fans.
Many may know, Jacob Batalon is a Filipino American. Spider-Man's "guy-in-the-chair" takes pride in representing his culture and heritage and in Spider-Man: No Way Home there is a scene that features Ned's Lola (Grandmother), played by Mary Rivera, speaking Filipino; Tagalog to be specific. In this scene we see Ned and MJ trying to find Peter Parker. Using Dr. Strange's Sling Ring that Spider-Man stole from him, after a hilarious fight in the Mirror Dimension, Ned tries using it to open a portal to Peter. However, instead of finding Tom Holland's Peter Parker, Ned hilariously finds Andrew Garfield's and Tobey Maguire's respective Peter Parkers/Spider-Mans.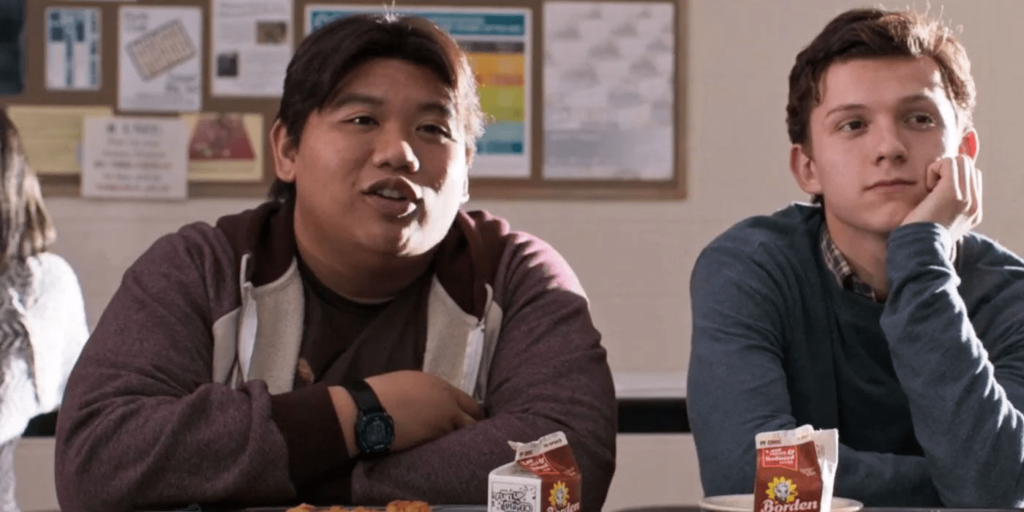 Now in No Way Home's special scene featuring Ned's Lola we see her hilariously interacting with Tobey Maguire's and Andrew Garfield's Spider-Man in Tagalog. Ned's Lola basically tells the Spider-Men to clean up the mess they made because she works hard to keep her home clean. This scene is easily one of the most iconic scenes in superhero, and probably cinematic, history because it features the historic return of Garfield and Maguire's Spider-Mans.
But when fans of Filipino heritage, and people who understand Tagalog, experienced that scene, it brought them incredible joy and hope. A massive amount of respect to the writers, producers, and everyone involved in bringing this moment to life. It is a shining example of how representation should be done. The fact that the film did not use subtitles and let Ned translate to the Spider-Men, MJ and to the audience was a very special moment for myself and fellow Filipinos.
During a recent interview, Batalon expressed the importance of representation and the responsibility of being an inspiration to Filipino-Americans who look up to him.
Spider-Man: No Way Home's Jacob Batalon on Representation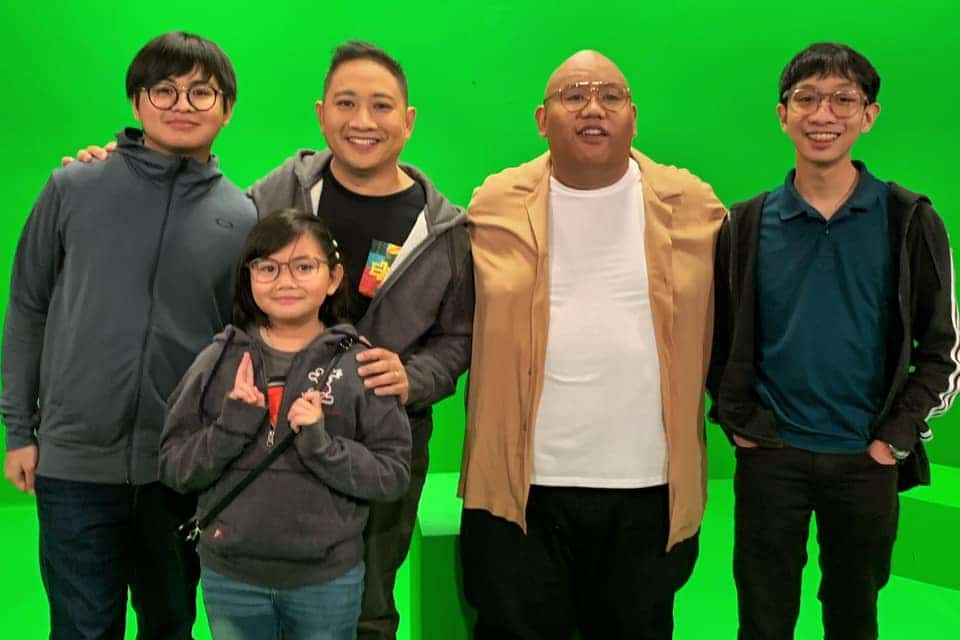 During an interview with Cinemablend. Batalon recognized the importance of Ned to the Filipino-American Community. He also expressed the responsibility that comes with the role, aside from his lines in the films.
"This is really funny because I feel like I didn't really feel [an impact] at first. I think that I only started to feel impactful on the issue on the community after we came out with the movies and doing press and things of that nature… And then as soon as people started messaging me about being an inspiration and talking about how they're being seen and represented and heard for the first time, that meant a lot...

I think since then, I've absolutely understood that there's more to this sort of job than just being an actor. There's a sort of responsibility that you carry because again, you're sort of being the person for everyone who's not seen and heard and understood. And I think that's really important.

And I've sort of learned to accept that responsibility in the way that I was kind of just doing my own thing and not really grasping the idea that other people are looking up to me in that sense. So in that way, I feel like I absolutely changed my perspective and it's been great. I'm really proud and happy to be that person for everyone else."

Jacob Batalon, Cinemablend Interview
There hasn't been a huge spotlight for Filipino Americans, or Asian Americans in general, in the film industry. Very few people in films, and the audience, are exposed to Asian Americans, especially Filipinos. Fortunately. things are improving and we are getting films that feature Asian American culture such as Crazy Rich Asians, The Farewell, Searching, The Half Of It, Minari, Always Be Maybe and, recently, Marvel Studios' box office hit, Shang-Chi and the Legend of the Ten Rings.
RELATED: Spider-Man: No Way Home: What Are The Real Implications Of Doctor Strange's Final Spell?
While there have been films and shows that featured Filipino-American actors, there were only a few that appropriately highlight our culture or heritage. Filipinos are usually only featured in shows involving a hospital, even then it's usually a cameo or minor role. Outside of that Filipinos are pretty much only seen in talent competitions such as America's Got Talent, The Voice, America's Best Dance Crew and American Idol. Recently, however, the CW musical series, Crazy Ex-Girlfriend, featured Filipino-American culture and heritage. The show starred a romantic male lead named, Josh Chan (Vincent Rodriguez III), Father Brah (Rene Gube), and a long list of Filipino guest stars including Disney Legend Lea Salonga.
What was important in this show is that it highlighted aspects of Filipino culture to American viewers and also normalized the speaking of Tagalog. As great as it was, it was still just an American TV show, not a Hollywood blockbuster that reaches a global audience like No Way Home. This is also the first time since Bourne Legacy where a major Hollywood film has normalized Filipinos and Tagalog. Fortunately, many rising Filipino American stars are making their marks in Hollywood. Aside from Batalon, there's Vanessa Hudgens, Dante Basco, Darren Chris, Dave Bautista, Nicole Scherzinger, Paolo Montalban, Earl Baylon, Michael Copon and many others.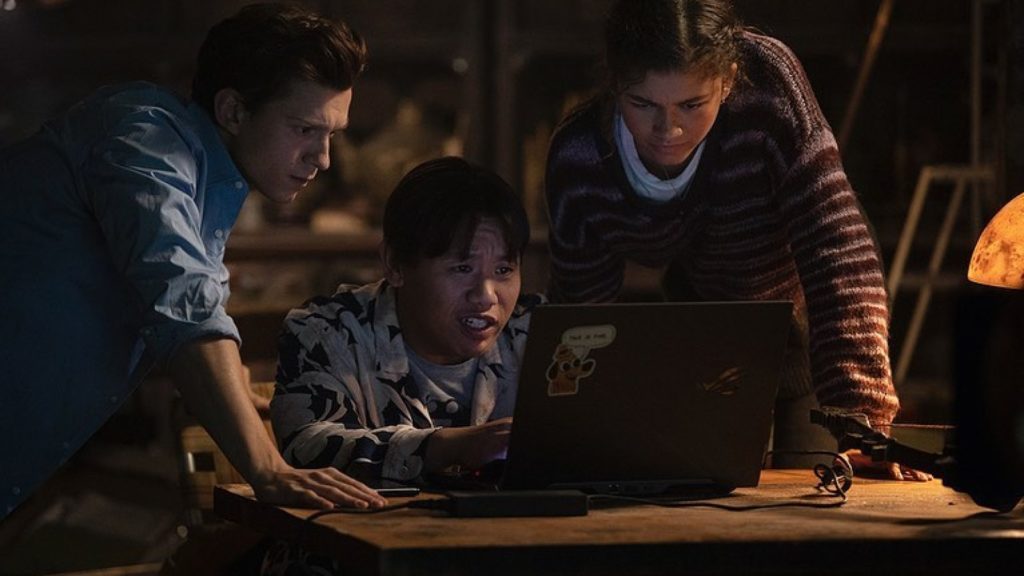 As a Filipino American and a huge Spider-Man fan, No Way Home was a very emotional film for me. Mainly because this film brought the heart and soul of Spider-Man and why he is such an important character to many. In addition to that, it brought back Maguire's Spider-Man who I grew up and idolized, as well as Garfield's Spider-Man. Then to top it off, this amazing film features and appropriately represents my Filipino culture. The fact that the writers put in the time and effort showcasing Batalon's Filipino heritage was awe-inspiring and I am so proud the Filipino-American actor represented us so honorably.
No Way Home has touched the hearts of millions across the world. Everyone's Friendly Neighborhood Wall-Crawler brought joy, laughter and hope in a time when it is needed most. Even though the scene with Ned's Lola was short, Spider-Man: No Way Home showed Hollywood, and audiences in general, that Filipino Americans are stars in their own right. Besides seeing Maguire and Garfield again, that scene had a profound impact on me because it showed that Filipino Culture and our heritage can be in major Hollywood films without being the typical stereotypes that Hollywood usually portrays us as,
Spider-Man: No Way Home showed a tiny sample of what a film with a Filipino-American family could show. Hopefully, other studios take note of this and actually make films or any other content portraying Filipino Americans in a positive and appropriate light. Spider-Man has always been my favorite superhero and now he's helped show audiences around the world some of my Filipino-American culture. Salamat (Means Thank You In Tagalog) Spider-Man! And maraming salamat Jacob Batalon!
Did you enjoy meeting Ned's Lola? When was the first time a major movie connected with you personally? Will Jacob/Ned become the Hobgoblin? Let us know what you think in the comments below and share all your Spider-Man: No Way Home thoughts with us on Twitter.
KEEP READING: Uncharted Director Explains How Video Game Movies Go Wrong