The Book Of Boba Fett will be diving into the mystery of the enigmatic bounty hunter's past while he seems to be building his own criminal empire alongside his ally Fennec Shand. Temuera Morrison brought Boba Fett back to a galaxy far, far away during the second season of The Mandalorian which revealed that he and Fennec had survived what seemed to be fatal injuries.
As the Star Wars universe grows with so many new series on the way including Andor, Obi-Wan Kenobi, and Ahsoka, more and more fan favorites are being incorporated into the stories. Some, like Boba Fett, are returning after decades of being presumed dead while others, like Ahsoka Tano and Bo-Katan Kryze, are making their live-action debut. The Book Of Boba Fett is the perfect series to continue building the universe of Star Wars and incorporating these beloved characters.
11 STAR WARS CHARACTERS WE HOPE TO SEE IN THE BOOK OF BOBA FETT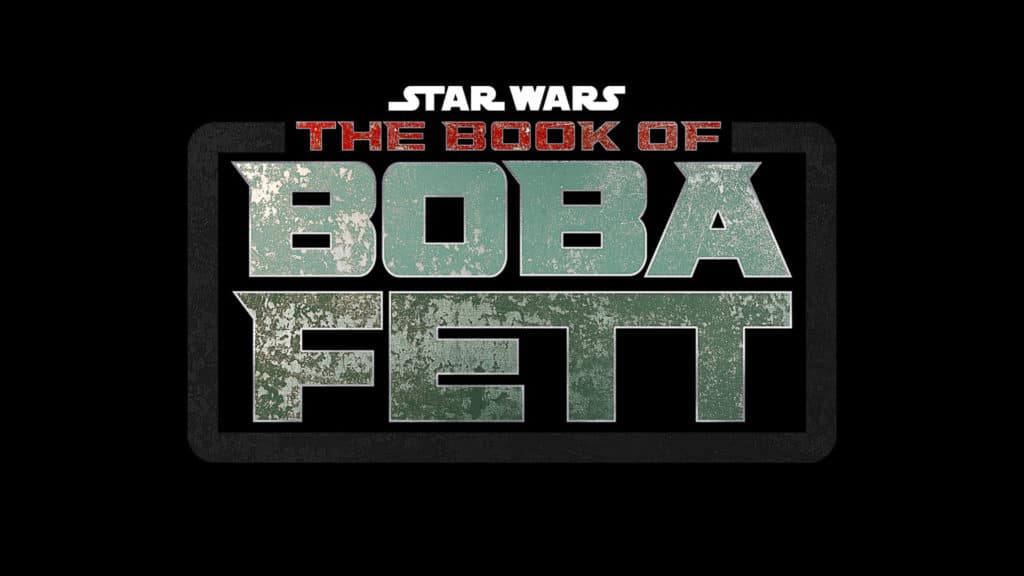 DIN DJARIN AKA MANDO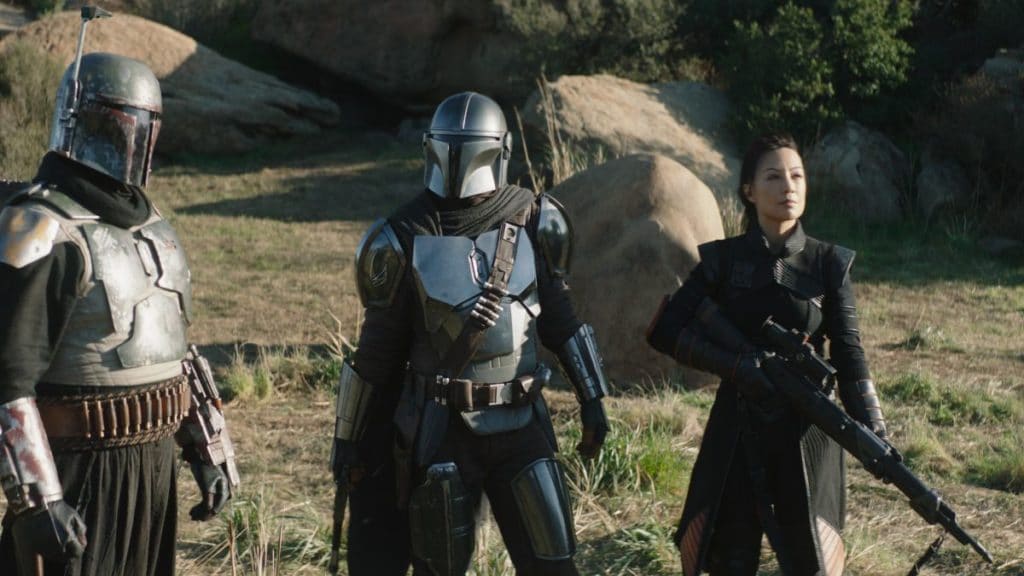 This may seem like the most obvious potential guest given the connection between Din, Boba, and Fennec. Both Boba and Fennec assisted Din in his quest to save Grogu after he was abducted by Moff Gideon. Din also confirmed that Boba was in fact the descendant of a Mandalorian foundling and therefore his armor was by right Boba's.
RELATED: MING-NA WEN EXPLAINS THE DYNAMIC BETWEEN FENNEC SHAND AND BOBA FETT IN THE MANDALORIAN
By the end of the second season of The Mandalorian Din is in a precarious position after winning the dark saber from Moff Gideon and thus having a claim to the throne instead of Bo-Katan. Din could seek counsel or help from Boba if Bo-Katan is after him. Boba could also call upon Din for help as a fellow past bounty hunter as he builds his empire on Tatooine.
COBB VANTH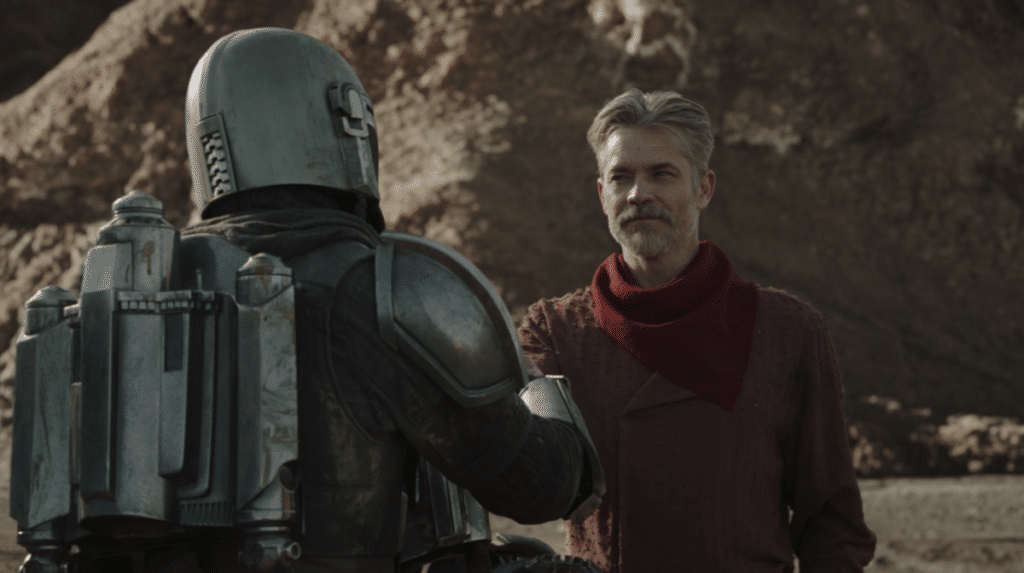 Cobb Vanth could be an interesting character for Boba Fett to come across given that they are both on Tatooine. Vanth became the Marshal of Mos Pelgo after acquiring Boba Fett's armor from jawas. In the second season premiere Din helps Vanth kill a krayt dragon in exchange for Boba's Mandalorian armor. Interestingly the episode ended with the first glimpse of Temuera Morrison revealing the bounty hunter had survived the sarlacc pit.
Boba may have a bone to pick with Vanth after the Marshal used his family armor which could be an intriguing interaction. This could also be a perfect opportunity to see Vanth and Mando cross paths again perhaps with Mando vouching for Vanth. Vanth could also potentially prove himself a helpful ally to Boba in establishing himself on Tatooine.
MIGS MAYFELD
Another potential Mandalorian character who could show up in The Book of Boba Fett is Migs Mayfeld. A former Imperial sharpshooter turned criminal Migs helped Din retrieve the information needed to save Grogu. Mayfeld was then set free with his death faked by Din and Cara Dune. Migs will likely be looking for work after his escape from prison and given his criminal background he could be the perfect recruit for Boba Fett and Fennec Shand especially given he may have proved his reliability and skill to the pair during his mission with Din.
GREEF KARGA
Greef Karga could be an interesting character to bring into The Book of Boba Fett either from Boba's past as a bounty hunter or a potential ally in the Outer Rim as Boba builds an empire. Karga once worked as an agent for the Bounty Hunter's Guild and could have been an agent who worked with either Boba or Fennec. Karga, now the Magistrate of Nevarro, could also see Fennec and Boba as either a threat to his region or a potential business associate.
`RELATED: AHSOKA: EXCITING NEW DETAILS ABOUT IVANNA SAKHNO'S CHARACTER: EXCLUSIVE
Although he is attempting to make Nevarro a respectable planet, palms always need to be greased in the Outer Rim and Boba's new criminal syndicate could be the perfect illicit group to work with, especially given their shared connection through Din and Grogu.
BOSSK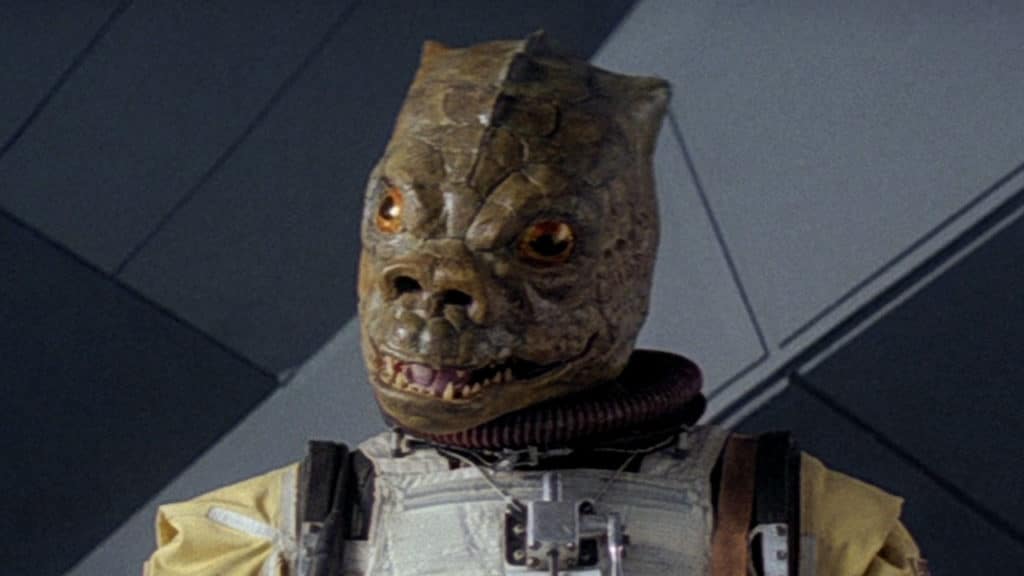 Bossk was a mentor and ally of Boba Fett since he was a boy. Following the death of Jango Fett, Boba was taken in by friends of his bounty hunter father including Bossk. Bossk and Boba continued to work together even after a stint in prison together. Bossk was one of the bounty hunters tasked with finding Han Solo and Chewbacca along with Boba Fett.
Bossk would be the perfect character to bring into The Book of Boba Fett. It would be interesting to learn whether Bossk and Boba Fett continued to work together after the sarlacc pit or if Bossk even knew Boba had survived. With rumors of Bossk making his return in Boba Fett the question becomes will he be a part of the series through flashbacks or Boba's search for power?
CAD BANE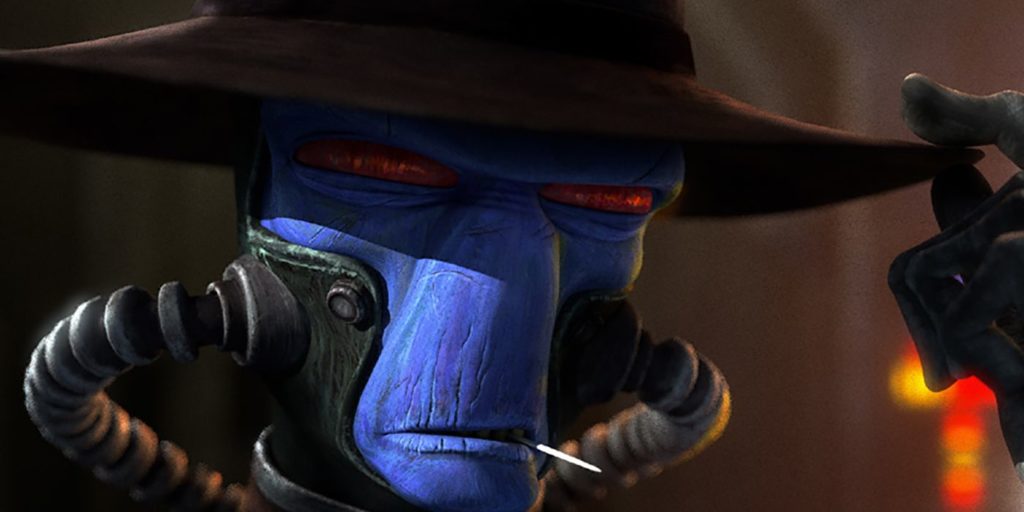 Cad Bane is a fan-favorite bounty hunter first introduced in The Clone Wars and last seen facing off against Fennec Shand in The Bad Batch. Bane has gone up against both Boba and Fennec with Bane being the one to put the infamous dent in Boba's helmet. Book Of Boba Fett is rumored to be the live-action debut of Cad Bane and it would be the perfect series to bring the infamous bounty hunter into this era of Star Wars.
RELATED: CAD BANE RUMORED TO MAKE HIS EXCITING LIVE ACTION DEBUT IN THE HIGHLY ANTICIPATED BOOK OF BOBA FETT SERIES
The Book Of Boba Fett could reveal what happened to Bane after the fall of the Empire. Bane would be the perfect way to not only dive into Boba's bounty hunting past, but Boba's want to build his own criminal empire on Tatooine. Bane would be an ideal bounty hunter to bring into such a syndicate. Although his past confrontations with both Fennec and Boba could mean a more sinister showdown on the horizon.
ROTTA AND THE HUTT CARTEL
Boba Fett killed Bib Fortuna at the end of the second season of The Mandalorian and took Jabba The Hutt's throne. Boba and Jabba were both thought to have been killed during Return of the Jedi, but The Mandalorian revealed that Boba had actually survived. It seems like Book Of Boba Fett will feature the former bounty hunter building his own criminal network on the remains of Jabba The Hutt's once prosperous Tatooine criminal empire. However, Jabba was not alone, he was once the leader of the Hutt Cartel and had a son named Rotta.
Rotta's fate post The Clone Wars was never revealed although he likely was taken in by other members of the Hutt family and criminal syndicate. Although the Hutt Cartel's power waned after the death of Jabba they may not look too favorably upon Boba taking Jabba's palace and vying for the remains of his empire. Boba could be seen as a threat to any remaining members of the Hutt criminal family and his insistence on taking Jabba's castle could put him at direct odds with Jabba's heir, Rotta.
QI'RA AND THE CRIMSON DAWN
Qi'ra was once a slave and the first love of Han Solo. She was sold to Dryden Vos, the public face of the criminal organization Crimson Dawn, although it was actually run by Darth Maul. After Vos was killed, Qi'ra worked directly under Maul as the new face. Crimson Dawn is one of the most powerful criminal syndicates, like the Hutts, and would be the perfect organization to bring into Book Of Boba Fett especially given that Boba could be seen as a major threat to the already existing criminal empires.
RELATED: AHSOKA: NEW GRAND ADMIRAL THRAWN CHARACTER DESCRIPTION: EXCLUSIVE
Book Of Boba Fett would be the perfect opportunity to bring Qi'ra back after her debut in Solo. Qi'ra likely has become much more dangerous and sinister during her time as a lead in Crimson Dawn and following the death of Maul she could be the overall leader of the organization making her an impressive potential antagonist to go up against Boba and Fennec.
HONDO OHNAKA
Hondo Ohnaka was once one of the most feared pirates and smugglers in the galaxy having abducted Count Dooku, Obi-Wan Kenobi, and Anakin Skywalker at the same time. As The Empire rose to power Hondo lost his and eventually became a low-level smuggler. Hondo was known to work with Jedi during the Clone Wars and later Ezra Bridger, a Jedi and rebel fighting against the Empire.
What came of Hondo after he helped Ezra and the rebels defeat Thrawn and the Empire on Lothal is unknown. Book Of Boba Fett would be the perfect opportunity to catch up with the pirate-turned smuggler possibly as a potential ally for Boba and Fennec. Given Book Of Boba Fett's seeming focus on the criminal underworld of Star Wars Hondo seems primed for his live-action debut.
LUKE SKYWALKER
Luke Skywalker made his surprise return in the second season finale of The Mandalorian when he came to collect and train Grogu in the ways of the Jedi. This sets the precedent for other potential returns for the Jedi and Book Of Boba Fett may be the perfect opportunity. Boba will undoubtedly be seeking revenge in the new series and Luke is a prime target for Boba's vengeance.
RELATED: THE BOOK OF BOBA FETT STAR PROCLAIMS SERIES WILL REVEAL WHERE BOBA HAS BEEN SINCE EMPIRE STRIKES BACK
Luke is in part responsible for Boba being eaten by the sarlacc pit and everything that came after. With Luke training Grogu this could be another reason to see the Jedi's return as rumors of Grogu making an appearance in Book of Boba Fett have been flying. Seeing Boba face off against Luke in his prime as a Jedi could prove to be a truly exhilarating fight if Skywalker does make an appearance.
HAN SOLO
Han Solo seems like the perfect member of the original trio to bring back for The Book of Boba Fett. Solo and Fett have a long history both working for Jabba the Hutt. Boba was tasked with finding Han and brought the smuggler turned rebel back to their shared employer after Solo was encased in carbonite.
Both Boba and Han likely have unfinished business with each other given that Boba may blame Han for his fall from power and Han could easily blame Boba for being captured by Jabba. Han Solo showing up in Book of Boba Fett would be one of the most exciting appearances in a Disney Plus series akin if not above the surprise appearance of Luke Skywalker in The Mandalorian.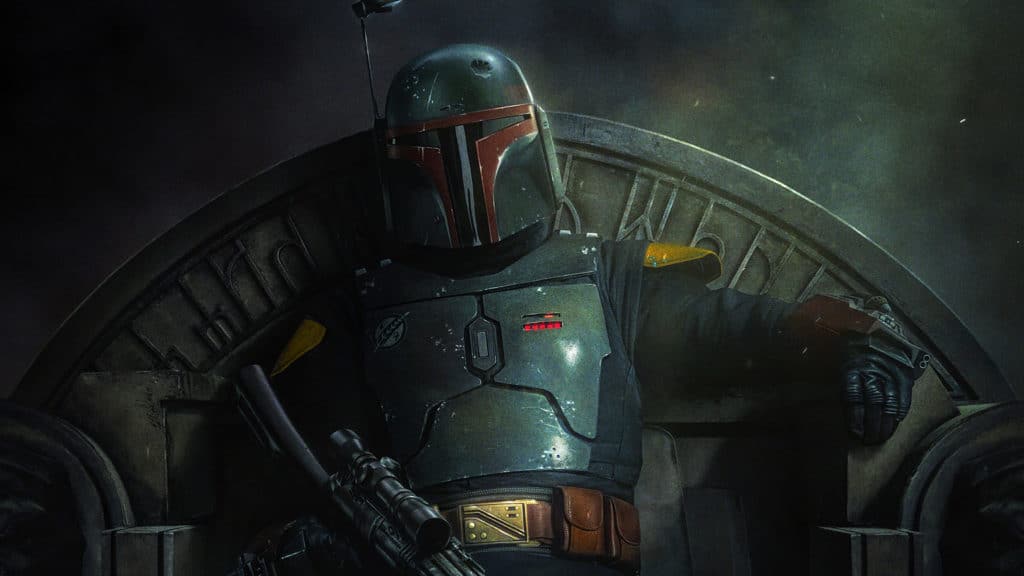 Star Wars fans have been waiting for the premiere of The Book Of Boba Fett for over a year, although many have been waiting for a Boba Fett-focused project for decades. With rumors swirling of the return of fan-favorite characters from other Star Wars series, The Book Of Boba Fett could prove itself to be a truly exciting series that further incorporates the world of Star Wars as The Mandalorian has. With such a vast universe of characters, there are endless possibilities when it comes to which characters could be brought into the ongoing story of Boba Fett and Fennec Shand. The series premieres tomorrow, December 29. 2021 on Disney+.
Are you excited for The Book Of Boba Fett? Which Star Wars characters do you want to see appear in the new series? Could Mace Windu still be alive? Leave your thoughts in the comments below or on our social media and check back with The Illuminerdi for more Star Wars and Book Of Boba Fett.
KEEP READING: THE BOOK OF BOBA FETT: 7 THINGS WE HOPE TO SEE IN THE NEW STAR WARS SERIES