Spider-Man: No Way Home may be one of the best films at the box office but fans are beginning to wonder what is to come of Peter Parker which writers Erik Sommers and Chris McKenna discuss details behind the film's ending along with Peter Parker's fate.
In the Spider-Man: No Way Home ending, ***SPOILER ALERT*** the spell that Doctor Strange cast made everyone forget Peter Parker's identity where it then leads to the web-swinging hero living alone in a New York City apartment, preparing for the GED, and creating his own suit. However, there is a meaning behind the ending since it is not only a conclusion to Spider-Man's time in the MCU but also a new beginning for the character.
The Writers of Spider-Man: No Way Home Talk About the Film's Ending
The writers for No Way Home explained during an interview with The Hollywood Reporter that the story ended in a satisfying place for Tom Hollands character and if a new story were to be told, there would be a story engine on what is to come in Peter Parker's/Spider-Man's life.
"It's ended in a place where it could feel like a satisfying to this particular Spider-Man, or it definitely could keep going. Each one of these movies has had a big thing from the previous to react to. To be a story engine. If there were to be another one, we have this big change at the end that would be a huge story engine to what comes next. I think it could be a satisfying conclusion or just another really fun, inciting incident for another story."

Erik Sommers | THR Interview
RELATED: Spider-Man: No Way Home Writers Address Why Doctor Strange's Spell Drew Venom to the MCU
As for Mckenna, he also said it was a perfect ending but despite Peter losing his loved ones and friends, the character didn't end up on the same path that Andrew Garfield's Peter Parker did after the death of Gwen Stacy's.
"Andrew Garfield went into bitterness and darkness. I don't see that for this one [Spider-Man: No Way Home]. He's hopeful. He has chosen this life. He could spill the beans and get MJ and Ned back and he could convince them of everything and have everything he wanted when he walked into Doctor Strange's Sanctum Sanctorum. He could get it, but now he has a choice and he doesn't make that choice because he knows ultimately there's a sacrifice that has to be made if he's going to be the person that May raised him to be."

Chris McKenna | THR Interview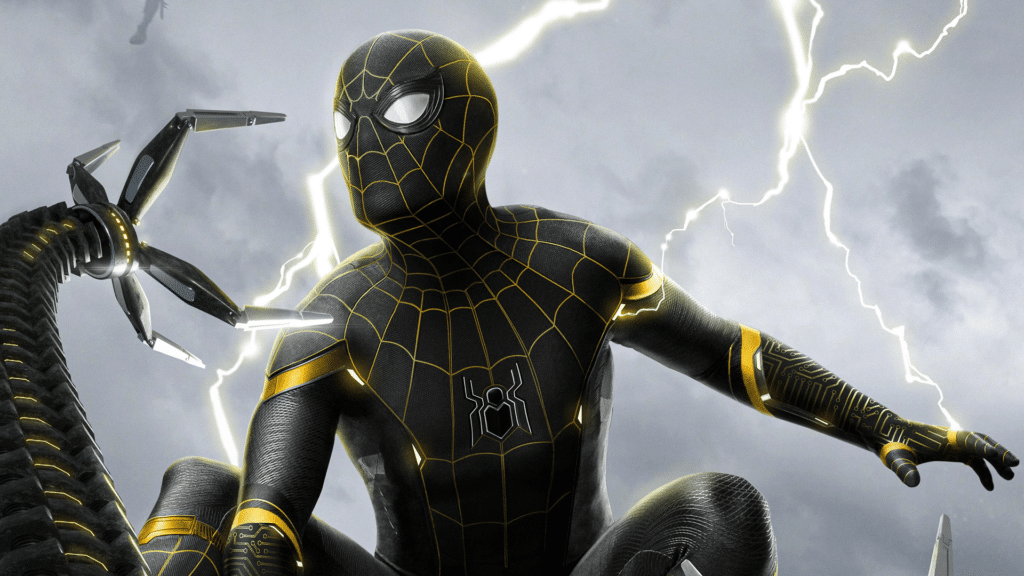 Even with both Mckenna and Sommers explaining the ending of No Way Home, there are still a lot more questions that everyone wants to know about Spider-Man's fate. The writers were asked about if Parker will face any clerical issues since the world forgot him, if the web-head is not seen in images, or if he no longer has a social security number. In an interview with Variety, at first, both writers thought the idea of going through a Back to the Future vibe but they didn't since they wanted to have a satisfying conclusion that is based on emotion.
It may be an emotional ending for the film but there are still a lot of things to consider about Peter Parker/ Spider-Man role in possible future MCU films. Especially since now, he is going from a teenager to a young adult. Also, with the confirmation of Tom Holland having more Spider-Man films it would be great to see where his character goes after No Way Home as he is maturing.
So what are your guy's takes on the ending? Do you think this is a good ending or beginning for Spider-Man? What college will peter go to? Let us know in the comments and follow The Illuminerdi's social media page for more upcoming content. Remember Spidey fans with great power, come great responsibility.
Source: The Hollywood Reporter
KEEP READING: Zack Snyder Shares First 'Rebel Moon' Concept Art, Eyeing Production Start in Early 2022