Zack Snyder shared the concept art for his latest film, Rebel Moon, and gave an update on the production start date on the Netflix project.
Army of the Dead is not the only franchise that Zack Snyder is creating as a part of his Netflix deal. After the success of the recent Army of the Dead and its spinoff Army of Thieves, Snyder is teaming up with Netflix once again for a new film titled Rebel Moon, an epic sci-fi adventure drama with a Star Wars scope and scale. 
This project used to be a Star Wars movie a long time ago when Snyder pitched a version of it to LucasFilm. According to Snyder, the script was heavily inspired by Kurosawa's Seven Samurai, but Lucasfilm passed on it. Now it will be substantially re-written and will be a Netflix film.
RELATED: Army of Thieves Movie Review: Humorous Heist Film Delivers Solid Fun
Last month, Kingsman and Atomic Blonde actress Sophia Boutella has landed the lead role in Rebel Moon. Rebel Moon will follow a peaceful colony on the edge of the galaxy that is suddenly threatened by the armies of a tyrant named Regent Balisarius. Their only hope is a young woman with a mysterious past, that is set to find warriors from neighboring planets to help them make a stand.
The Man of Steel director has taken to Vero to share the first look at concept art for Rebel Moon. The concept art teases a moody space epic. He also teased that they are "heading to principal photography in a few months," which alludes to an early 2022 production start.
Rebel Moon Concept Art
A few months ago, Snyder commented on the inspiration for Rebel Moon in a THR interview. He told "This is me growing up as an Akira Kurosawa fan, a Star Wars fan. It's my love of sci-fi and a giant adventure." As Snyder has already launched multiple Army of the Dead projects for Netflix, it will be not surprising if the same happens to Rebel Moon. Snyder's answer to that is "hopefully".
Zack Snyder will direct and co-write the film and will be reunited with many of his colleagues from past projects. Rebel Moon will be co-written by Shay Hatten, the co-writer of Army of the Dead, and Kurt Johnstad who worked on 300 with Snyder. Snyder will produce Rebel Moon with Deborah Snyder and Wesley Coller. Eric Newman, who produced Snyder's 2004 feature debut, Dawn of the Dead is also producing.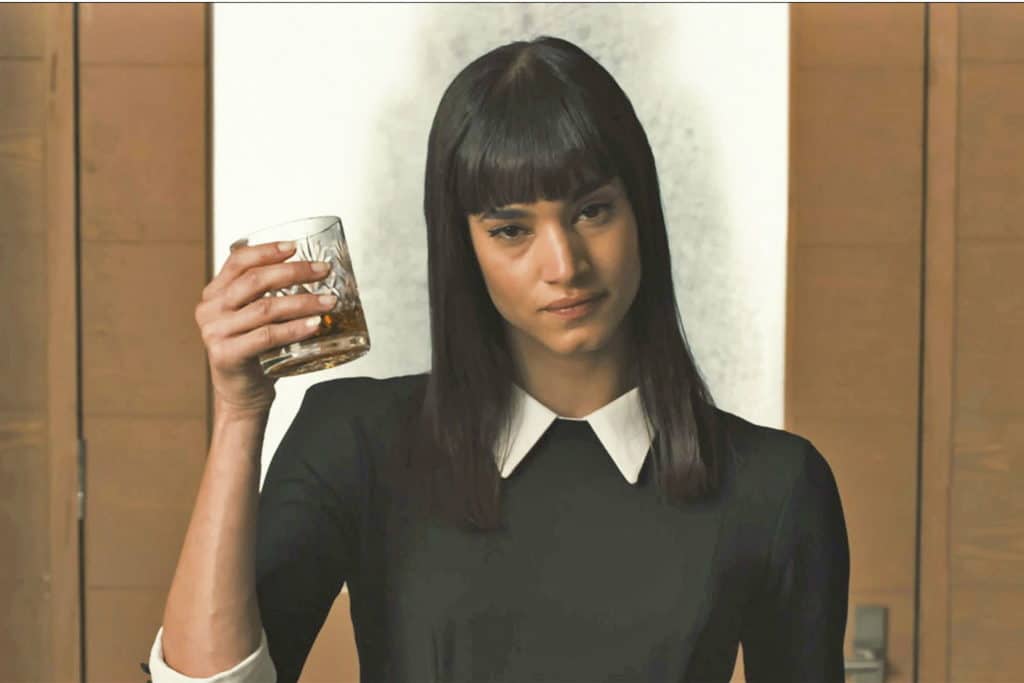 Other than a brief synopsis and the lead star not much is revealed yet. We can expect more details as the start of the production nears. Snyder is no stranger to sci-fi epics and it's always exciting to see him build a new world and a franchise. Hopefully, this film becomes a big hit for Snyder. There is no release date for Rebel Moon yet, but with production starting in early 2022, we can expect it to release early in 2023.
Are you excited about Zack Snyder's new Netflix film Rebel Moon? What are your thoughts on Sophia Boutella joining Rebel Moon? Are you excited to see Zack Snyder take on space sci-fi? Let us know your thoughts in the comments below or on our social media and be sure to come back to The Illuminerdi for more movie news!
KEEP READING: Rumor: Could Bill Murray's Mystery Ant-Man And The Wasp Quantumania Role Be The Obscure Microverse Character Krylar?