Please be aware this article includes spoilers for Spider-Man: No Way Home.
The villains of Sam Raimi's Spider-Man trilogy and The Amazing Spider-Man duology are infamous not only in how dangerous they are but in the fact that they are, for the most part, mentally ill to some degree. Harry Osborn grapples with his homicidal personality Green Goblin, Otto Octavious is overtaken by the AI in his mechanical tentacles, Curt Connors loses his grip on reality after testing a regeneration serum believing that humanity's next step in evolution is to become lizards, and Matt Dillon was clearly unstable even before the lab accident that created Electro.
Each of these characters slowly lose their grip on reality and descend into truly dangerous ends. Goblin, Doc Ock, Electro, and Lizard each become villains when it's clear that was never the intention of Norman Osborne, Otto Octavious, Max Dillon, or Curt Collins. Norman Osborne is obviously terrified of Goblin while Octavious is being manipulated by a power-hungry artificial intelligence. Each of these characters is clearly in need of help although Connors is the only one cured of his ailment in his original appearance, the main goal of curing him seems to be tied to helping those he infected and the city as a whole.
The fate of each of these villains is changed not by Holland's Spider-Man, but his Aunt May. Where the other Spider-Men were guided by their Uncle Ben and were, for the most part, on their own as heroes that has never been the case for the MCU's Spider-Man. Holland's Peter Parker was influenced by Tony Stark, the other Avengers, Happy Hogan, Ned Leeds, MJ, and perhaps most importantly in Spider-Man: No Way Home, Aunt May.
RELATED: SPIDER-MAN: NO WAY HOME: WHAT ARE THE REAL IMPLICATIONS OF DOCTOR STRANGE'S FINAL SPELL?
HOW MAY'S INFLUENCE CHANGES THE FATE OF THE VILLAINS AND SPIDER-MAN IN SPIDER-MAN: NO WAY HOME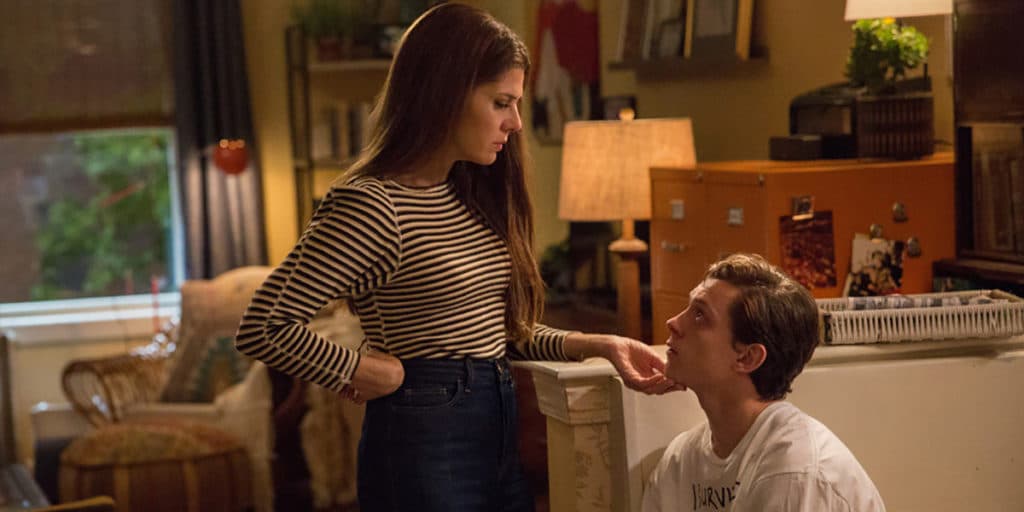 May instantly recognizes someone who is lost, not only in the wrong universe, but their own mind, and in need of help when Norman Osborne finds her at the shelter she runs. May doesn't see a dangerous villain from an alternate universe instead she sees someone who needs Spider-Man's help. As Peter tries to place the responsibility on others, May lays it clearly on his shoulders not because the spell was his fault, but because he is able to help. This moment changes everything for Peter and after he learns the fate of each of these men May's influence changes their story.
RELATED: WHY SPIDER-MAN: NO WAY HOME IS AN IMPORTANT FILM FOR FILIPINO-AMERICANS LIKE ME
Curing the villains as a means to stop them instead of fighting them, sometimes to the death, is the truest act of heroism for each of the web slingers and without May's influence this new direction likely never would have happened. Perhaps the truest example of this is with Green Goblin. Holland's Peter Parker struggles with his want to avenge the death of his Aunt May and the desire to follow through on his promise to her.
This struggle perfectly encompasses the true difficulty in taking on the mantle of a hero. That helping people isn't simply about saving "damsels in distress" and saving the world. Instead, Peter must help someone that has caused him to suffer a great loss because as dangerous as Goblin is that doesn't mean Norman Osborne should die nor should Peter become a killer. As dangerous as Goblin is Norman Osborne cannot be fully held responsible, which is made clear after he is cured and immediately asks with clear confusion in his voice what he had done.
Goblin is responsible for May's death and Holland's Peter feels immense guilt for trying to help him and the others even if May died believing they did the right thing. The decision to help these criminals truly embodies who Spider-Man is at his core, "with great power comes great responsibility." May feels that because they have the power to help it is their responsibility to do so even when it comes to those who see them as the enemy.
RELATED: SPIDER-MAN 3: NO WAY HOME VERY NEARLY FEATURED POST-CREDITS SCENES WITH [SPOILER] AND [SPOILER]
This is a concept that encompasses not only Holland's Spider-Man, but Tobey Maguire and Andrew Garfield's as well. They finally are given a chance to help their adversaries after they were forced to watch them lose themselves to their illnesses. Maguire's Peter had clearly regretted the loss of both Otto and Norman having long been thinking of a cure to rid Norman of his Goblin counterpart.
Garfield's Peter reveals he lost himself after the death of Gwen, admitting that he became bitter and stopped pulling his punches. Their heroism comes not only in the fact that they help the criminals who threaten their lives, but in their need to help Holland's Peter Parker not lose himself to his fury in the way that each of them had.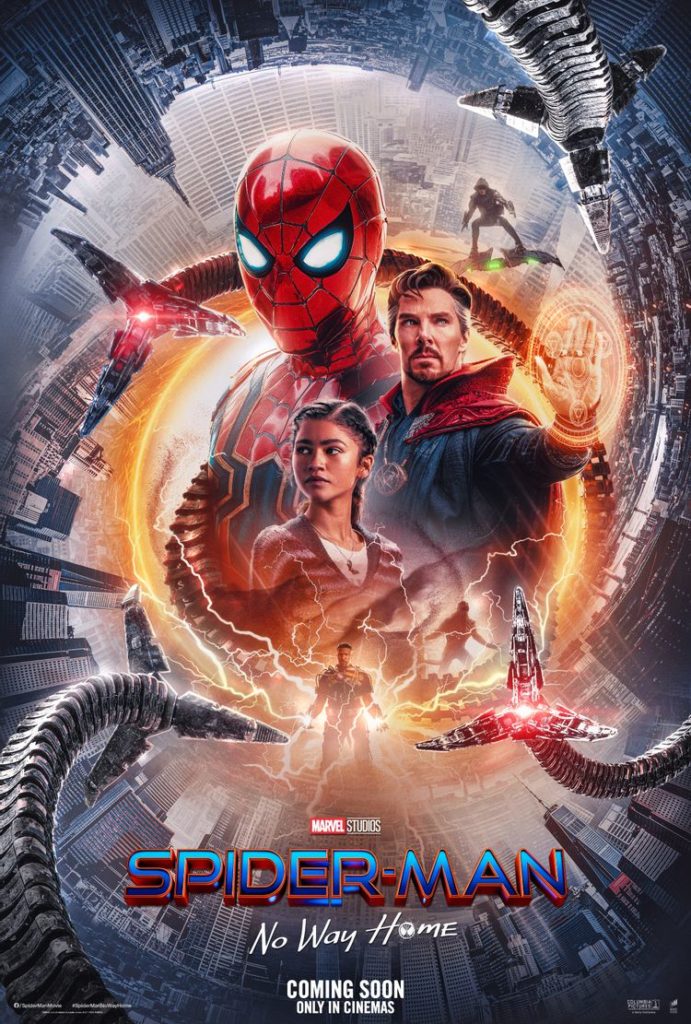 Being a hero is a life full of tragedy. It has been a concept explored throughout the MCU recently in Hawkeye as well as in the journeys of Iron Man, Captain America, and Black Widow. Holland's Peter Parker, who has been dreaming of being a superhero since he was first introduced, finally fully understands the inherent tragedy of this life by the end of Spider-Man: No Way Home. Spider-Man: No Way Home finally acknowledges the help that these villains need in a way Sam Raimi's Spider-Man trilogy and The Amazing Spider-Man duology never truly did. Being a hero doesn't mean taking the easy way out, but instead helping everyone that needs it no matter the cost.
Spider-Man: No Way Home is exclusively in theaters now. What did you think about Spider-Man: No Way Home? Leave your thoughts in the comments below or on our social media and check back with The Illuminerdi for more MCU and Spider-Man: No Way Home.
KEEP READING: NO WAY HOME WRITERS, ERIK SOMMERS AND CHRIS MCKENNA TALK ABOUT THE FILM'S INCREDIBLE ENDING