Ben Affleck shares why he's walking away from the world's greatest detective, and we can kind of blame Matt Damon.
Batman may be the most popular intellectual property (IP) to make film and television projects of. The only one that might be more popular, with emphasis on might, is Spider-Man. The level of hype surrounding the character whenever he's even mentioned on social media is a lot, to say the least. Batman, though, is quite unique.
Universal, Sony, and Warner Bros. have all tried to make successful movies out of him, with Warner Bros. being the only studio to do so. However, it goes to show the popularity of the character, and what it can do for a studio's brand. If a production company is failing, but suddenly, they're producing a new Batman film, you can guarantee that the studio isn't failing anymore (at least for the time being).
RELATED: Barry Keoghan's Role In The Batman May Have Just Been Revealed, And Here's Who It is
The original Batman was made way back when in 1989 when Michael Keaton stepped into the role, which he will reprise his role in The Flash. After three sequels with 2 other actors, you had a trilogy of films with Christian Bale, titled The Dark Knight trilogy, that featured the villains Bane, Joker, and the League of Shadows. After that, you had Ben Affleck, who dawned the cape and cowl in what came to be known as the DCEU. Coming in March, you'll have Robert Pattinson as the fifth actor in 33 years to play The Batman. Before that, though, we gotta backtrack to Ben Affleck for a second.
Ben Affleck Says That His Decision To Stop Playing Batman Was Influenced By Matt Damon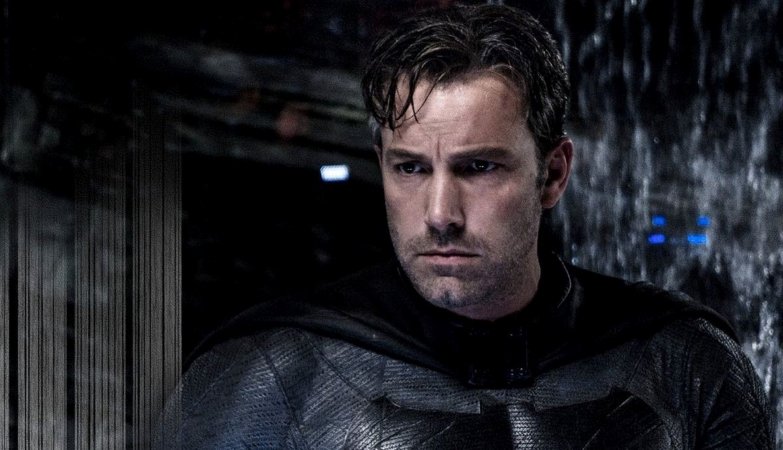 In a new interview with Entertainment Weekly, actor Ben Affleck had the opportunity to speak with Matt Damon (who was representing EW) about a great number of things for that week's cover article. One of the many things the two talked about was Affleck's departure from the DC Extended Universe, specifically portraying Bruce Wayne/Batman. Affleck and Damon also talked about the contrast between playing Batman and acting in The Last Duel. Full quote:
I didn't like being there. I didn't think it was interesting. And then some really shitty things, awful things happened. But, that's when I was like, I'm not going to do that anymore.

In fact, I talked to you about it and you were a principal influence on that decision. I want to do the things that would bring me joy. Then we went and did Last Duel and I had fun every day on this movie. I wasn't the star, I wasn't likable. I was a villain. I wasn't all the things I thought I was supposed to be when I started out and yet it was a wonderful experience. And it was all just stuff that came along that I wasn't chasing.

Ben Affleck on his time at DC, and transitioning to filming The Last Duel
RELATED: Eternals Director Takes Responsibility For Batman and Superman References In Film
While disappointing to hear Ben Affleck confirm that he'll be leaving DC permanently, it's good to hear that he's struck up a relationship with Matt Damon. In Hollywood, the business is one of the most competitive out there, and unless you have secured the role, it's quite hard to form friendships, as you constantly move from one project to the other. Clearly, that hasn't happened between Affleck and Damon, and it's nice to see that friendships can exist in Hollywood. Fans have been holding out hope that Affleck will return to the role someday, but these words definitely confirm that no, he's gone forever.
Make sure to catch Affleck's last run in the cape and cowl in The Flash when it premieres exclusively in theaters on November 4, 2022. Batman v Superman: Dawn of Justice, Justice League, and Zack Snyder's Justice League are all now streaming on HBO Max.
What did you think of this news? Do you wish that Ben Affleck would keep playing Batman? Did Matt Damon get Ben Affleck to quit so he could take the role? Let us know what you think in the comments below and share your DCEU theories with us by mentioning @The_Illuminerdi on Twitter,
Source: Entertainment Weekly
KEEP READING: 4 New 'Catwoman: Hunted' Images Indicate Villains Galore