"Everybody wants to be a cat!" Fans could potentially listen to that iconic song from The Aristocats again in live-action.
The Aristocats is one of Walt Disney's most iconic and beloved animated movies. Its original concept was a two-part live-action episode for Disney's Wonderful World Of Color. However, Walt Disney suggested making the concept into a full-length animated film.
RELATED: DAREDEVIL'S VIEWERSHIP SOARS AFTER VINCENT D'ONOFRIO'S RETURN IN HAWKEYE
The animated film was also the last one to have gotten Walt Disney's approval before his death. Additionally, legendary Disney Collaborators Robert and Sherman composed songs for the film.
The Aristocats: There And Back Again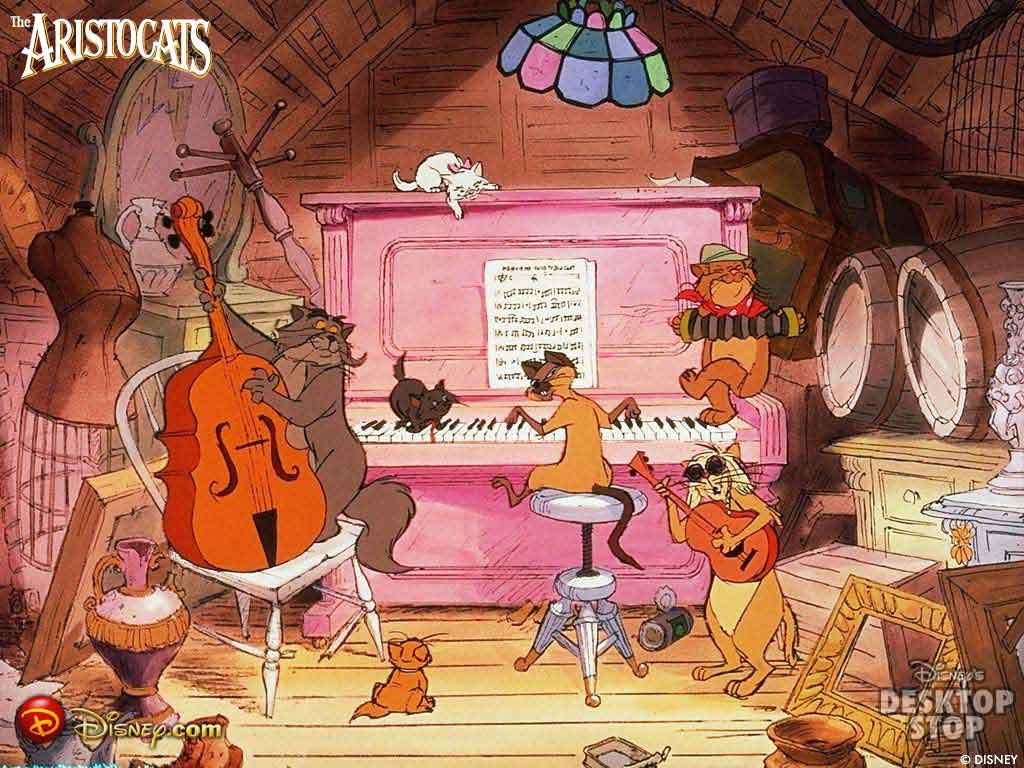 The film focuses on a family of aristocratic cats. These noble cats, unfortunately, get kidnapped from their villainous Butler. However, an acquaintance alley cat helps save and rescues them from the Butler. The animated film first premiered on December 24, 1970.
When it premiered, the film became a box office success and received positive reviews from critics. After its release, The Aristocats became a massive success and a fan favorite. The film's songs "Ev'rybody Wants to Be a Cat" and "The Aristocats" have become cult classics. Now there is a chance fans could hear that iconic song again in a live-action adaptation.
Disney has announced that they would be making a live-action film adaptation of The Aristocats. Now it's not yet known if the film will also be a musical like its original animated counterpart. But understanding the immense significance of the original animated film's music won't be a surprise if the songs are in it. It also has been reported that the director of Peter Rabbit, Will Gluck, and Onward writer will pen the upcoming film's script.
The Aristocats will forever be one of Disney's most memorable and legendary animated films of all time. The film's original music and score are considered one of the greatest in Disney's history. Hopefully, the live-action adaptation of the Aristocats can bring honor to one of Disney's legendary masterpieces.
KEEP READING: JOKER: 7 ACTORS WHO HAVE PLAYED THE CROWN PRINCE OF CRIME IN LIVE-ACTION
Source: Variety