Netflix released the first teaser trailer for Guillermo del Toro's forthcoming interpretation of Pinocchio.
While it's not terribly long, as the film is still almost a year away, our first taste of Netflix and del Toro's stop-motion Pinocchio is pretty awesome to see. 
A Whole New World Of Pinocchio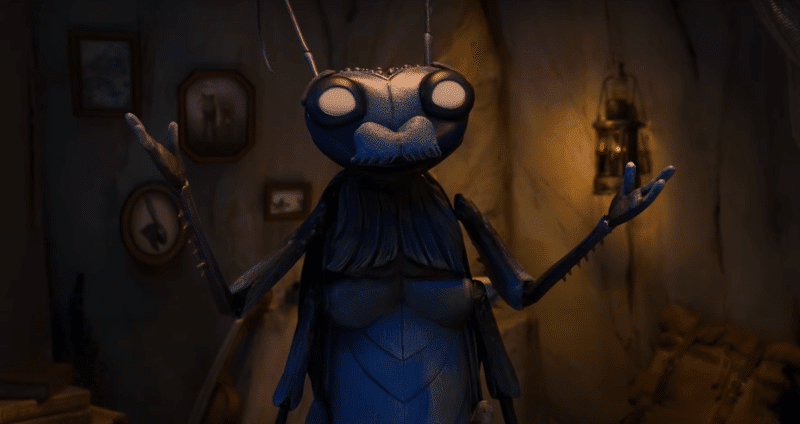 The teaser trailer suggests a very evident departure from Disney's song-and-dance classic. This one promises "a story you may think you know, but you don't." The trailer is introduced by "Sebastian J. Cricket,"  an anatomically detailed insect voiced by Ewan McGregor who says he "actually lived in the heart of the wooden boy."
RELATED: IS TOM CRUISE IN DOCTOR STRANGE: MULTIVERSE OF MADNESS?
Unlike some of the other Pinocchio retellings you may be familiar with, though, this film's Pinocchio (Gregory Mann) quickly gets into all sorts of cruel mischief that put him at odds with Geppetto (David Bradley), who loves his son but can't help but see that he isn't exactly what one would call a "nice" child. It promises a darker take on the fairy tale, with del Toro setting his version in Mussolini's fascist Italy. Though what's still not quite clear is how the film will dance between its fairytale elements and the dark real-world history woven into the narrative. 
The new Pinocchio features Ewan McGregor, David Bradley, Gregory Mann, Cate Blanchett, John Turturro, Ron Perlman, and Christoph Waltz. Oscar-winner del Toro had been musing about making his own version of Pinocchio for many years. Unfortunately, the trailer doesn't show us the fabled wooden boy that would become flesh and blood. The many that have seen early character designs say it will not disappoint. It seems at the moment we will have to wait for the full trailer to witness del Toro's genius.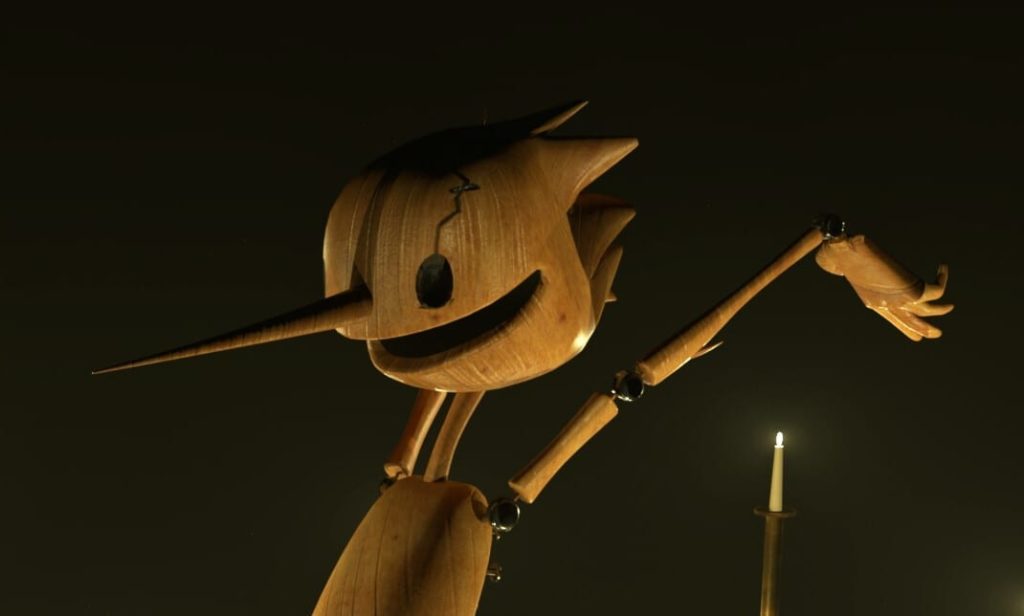 He is known to have a knack for character design. His practical input on such projects as Hellboy: The Golden Army, and Pan's Labyrinth are clear examples that it will be nothing short of impressive. At the moment the film has a release date of December 2022. As more information becomes available you can expect us to deliver that news to you.
What do you think of the teaser trailer? What do you think we can expect from this reinterpretation of the classic story? Let us know what you think in the comments below.
KEEP READING: NETFLIX UNVEILS TRAILER AND POSTER FOR NEW SERIES MURDERVILLE