Marvel's Secret Invasion is currently filming, and it seems that we get more set pics and videos every day! Recently, we got our first look at Samuel L Jackson and Cobie Smulders on set, reprising their roles as Nick Fury and Maria Hill, and we also got our first look at Emilia Clarke's character, though the set video didn't give away any plot details. Well today, we have a fresh new set video that might do just that…
POTENTIAL SPOILERS AHEAD!!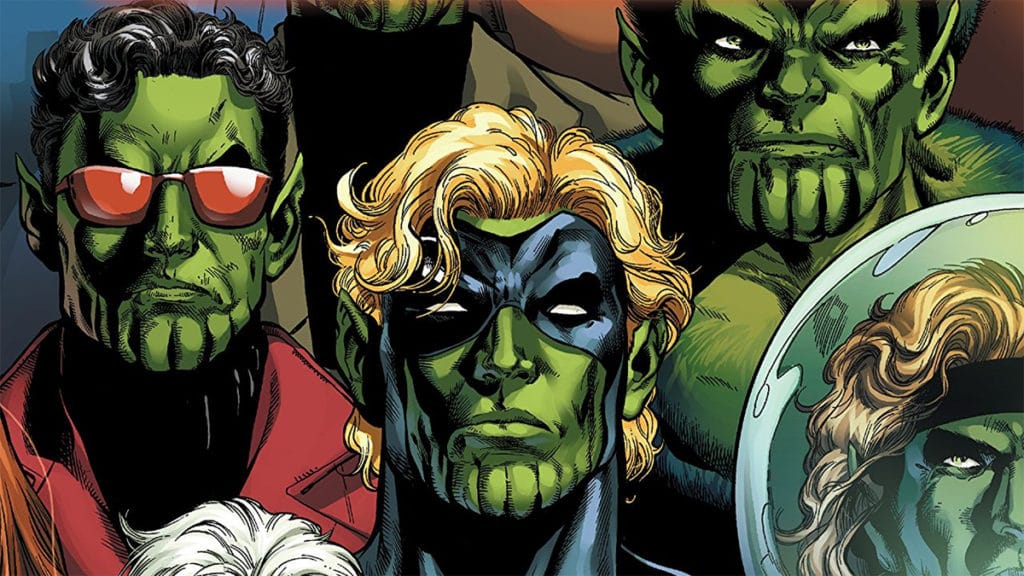 SECRET INVASION SET VIDEO SHOWS EMILIA CLARKE WORKING WITH SKRULL VILLAIN
Yesterday morning, Twitter user @bishopluvbot uploaded two videos showing the set of Secret Invasion, which is currently filming at the Halifax Peace Hall in London. This is presumably from the same set we reported on earlier this month, which shows flags and banners in Russian promoting "Unity Day." Because of this, we can assume that the Peace Hall shoots may be doubling as a Russian location for the series.
In the first video, we see a large explosion within the main courtyard and crowds fleeing through one of the exits. But the second video gives us some much juicier details…
Yes, that is Emilia Clarke walking away from the explosion with actor Kingsley Ben-Adir, who has been confirmed to be playing a villainous Skrull in the series. Amidst a bunch of wounded extras (who certainly look Russian to me based off their hats, but what do I know), Clarke and Kingsley are seen walking calmly through the crowd and getting in a car together. Reports also indicate that Samuel L Jackson was seen on location with them as well. If Clarke is working with the Skrulls, does that mean she will be playing a villain in the series?
WHO IS EMILIA CLARKE PLAYING?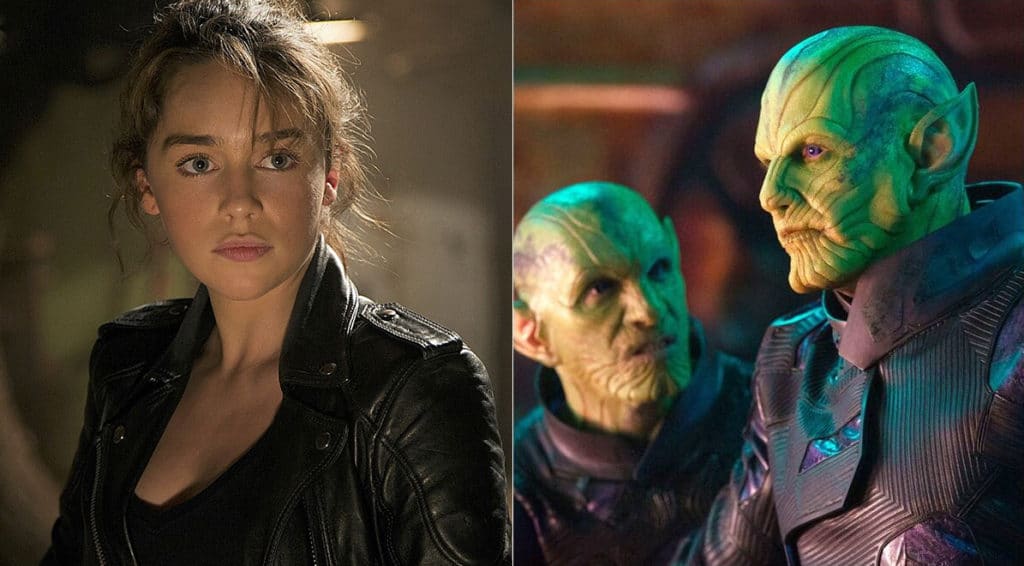 When it was first announced that Emilia Clarke would be joining the Secret Invasion series, rampant speculation began almost immediately. After all, Clarke was already a fan-favorite in the nerd world after her role in Game of Thrones, and Marvel certainly wouldn't select such a big-name actress to play a minor role. Whoever she was set to play, it was bound to be a big part! Since then, only the smallest details have come out, with most sources collaborate that she is playing a spy character, and some claiming that her character has super powers. With this in mind, there are two major characters from the Secret Invasion comic that she could be playing…
RELATED: EMILIA CLARKE WANTS TO REPRISE HER MEMORABLE STAR WARS ROLE TO TAKE CARE OF "UNFINISHED BUSINESS"
The first is S.W.O.R.D Director Abigail Brand. In the comics, Brand was born from an alien father and a human mutant mother. Known for her iconic green-hairdo, she has pyrokinetic abilities and can produce blue and red flames in her hands without getting burned. The character was created by Joss Whedon and John Cassaday, and she made her debut appearance in Astonishing X-Men #3 (September 2004). When the Skrulls invaded Earth, she played a very instrumental part in warning the world about the shape-shifting aliens and helping Earth's Mightiest Heroes fight them off.
However, its unclear if Abigail Brand will be showing up in this series. After all, Nick Fury seems to be the Director of S.W.O.R.D. in the MCU. In the post-credits scene of Spider-Man: Far From Home, we saw a quick glimpse of him is space, seemingly working with Talos and the other friendly Skrulls to build the S.W.O.R.D space station known as the Peak. And in Spider-Man: No Way Home, it was confirmed that Nick Fury has been off-world for at least a year. Naturally, it would seem that Fury would be the one to lead the organization.
However, in Wandavision, we were told that the villainous Tyler Hayward was the director of S.W.O.R.D,…so what does this mean? It seems that the organization might have two different leaders: one in space, and one on Earth. Nick Fury is seemingly directing things in space, and with Hayward's arrest at the end of Wandavision, there is seemingly a spot opened up for someone to lead the organization from the ground. This person just might be Abigail Brand.
RELATED: SECRET INVASION: NEW RUMORS AND CHARACTER DESCRIPTIONS FOR EMILIA CLARKE AND OTHER MYSTERY ROLES
It should be noted that Clarke doesn't have green hair or a wig in these set videos, but that doesn't necessarily mean that she isn't playing Brand. After all, the character is a spy, and she could have dyed her hair to go undercover. Flashy green hair does tend to make you stand out. Similarly, she might not have green hair at all in the show, or could start off without it and only switch over to the signature look by the end of the series. Marvel does tend to give us very comic-accurate looks for most characters, but I don't think the lack of green is enough to count this out just yet.
IS EMILIA CLARKE PLAYING SPIDER-WOMAN?
Another major character from the original Secret Invasion comic is Jessica Drew, a.k.a. Spider-Woman. Jessica has a very complicated history in the comics. She was first introduced as an assassin working for Hydra, before switching sides and becoming a double-agent for S.H.I.E.L.D. After the Avengers disbanded in "Avengers: Disassembled", she became a member of the New Avengers team, fighting alongside the Earth's Mightiest Heroes for a variety of missions. When the Skrulls invaded, it was revealed that Jessica had actually been Queen Veranke of the Skrull empire all along, making her a triple agent for Hydra, S.H.I.E.L.D, and the Skrull invaders. It's a complicated backstory to say the least…
Since Secret Invasion is set to be all about paranoia and shifting alliances, there is a very decent chance that Spider-Woman could be showing up. She was a big part of the comic, and it was her character more than any other that made all the heroes start to question each other, doubting who their allies and questioning who among them might also be shapeshifting Skrull imposters. This would be a perfect role for Emilia Clarke, and would introduce a character that many have been waiting to see in the MCU for years!
Interestingly, the rights to Spider-Woman are split between Marvel and Sony. The character is tangentially related to the Spider-Man IP, but she was also a member of the Avengers, which gives both companies a claim to use her in their properties. Essentially what this means is that Sony could use her as "Spider-Woman", but Marvel could only use her as "Jessica Drew", a spy, agent, and Avenger. However, both companies have been showing a tremendous amount of cooperation as of late, and its quite possible that they could have arranged an agreement to share the character.
RELATED: THE BOOK OF BOBA FETT MAY BE TEASING AN INTRIGUING CONNECTION TO CRIMINAL SYNDICATE CRIMSON DAWN RUN BY DARTH MAUL AND EMILIA CLARKE'S QI'RA
To add even more speculation into the mix, it's entirely possible that Jessica Drew will be the lead character of Sony's announced female-led film that is currently in development, set to be directed by Olivia Wilde. If Emilia Clarke debuts in Secret Invasion as Drew, there is the exciting possibility that she could go on to play the character for Sony's universe. Anything is possible…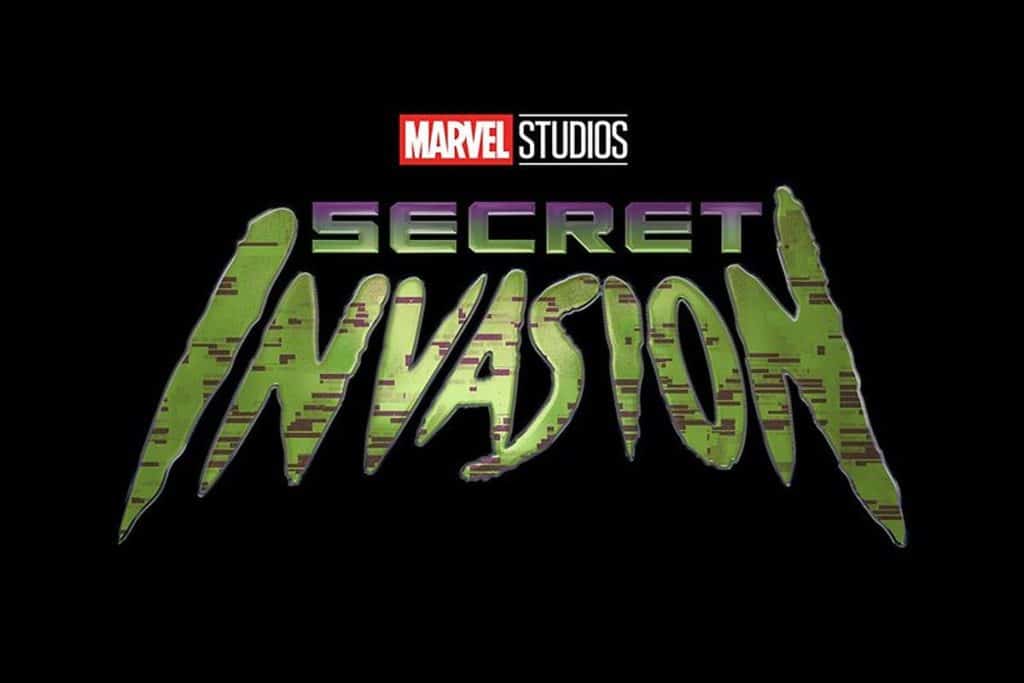 Who do you think Emilia Clarke is playing? Are you excited for Secret Invasion? Let us know by mentioning @The_Illuminerdi on Twitter.
KEEP READING: TOBEY MAGUIRE REVEALS WHAT BROUGHT HIM BACK TO THE ROLE OF SPIDER-MAN
Source: Murphy's Multiverse