Peacemaker has proven to be a massive success among fans and critics for HBO Max and James Gunn. The series follows Christopher Smith, aka Peacemaker, on a new mission after the events of The Suicide Squad. The series also explores his origins and dives into his motivation and traumas. This series has fleshed out not only the titular character, but agents Harcourt and Economos from The Suicide Squad as well.
Given the success the series has seen, as well as the enthusiasm and passion that the cast and creator James Gunn have shown, it's no surprise that a second season seems to be a possibility. The series follows the model of The Suicide Squad with bombastic comedy and action at the forefront, but plenty of poignant emotional moments adding pathos to the titular character. The series once again proves Gunn's ability to balance humor with emotion and draw in audiences with obscure comic book characters.
JAMES GUNN TEASES THE LIKELIHOOD OF PEACEMAKER SEASON 2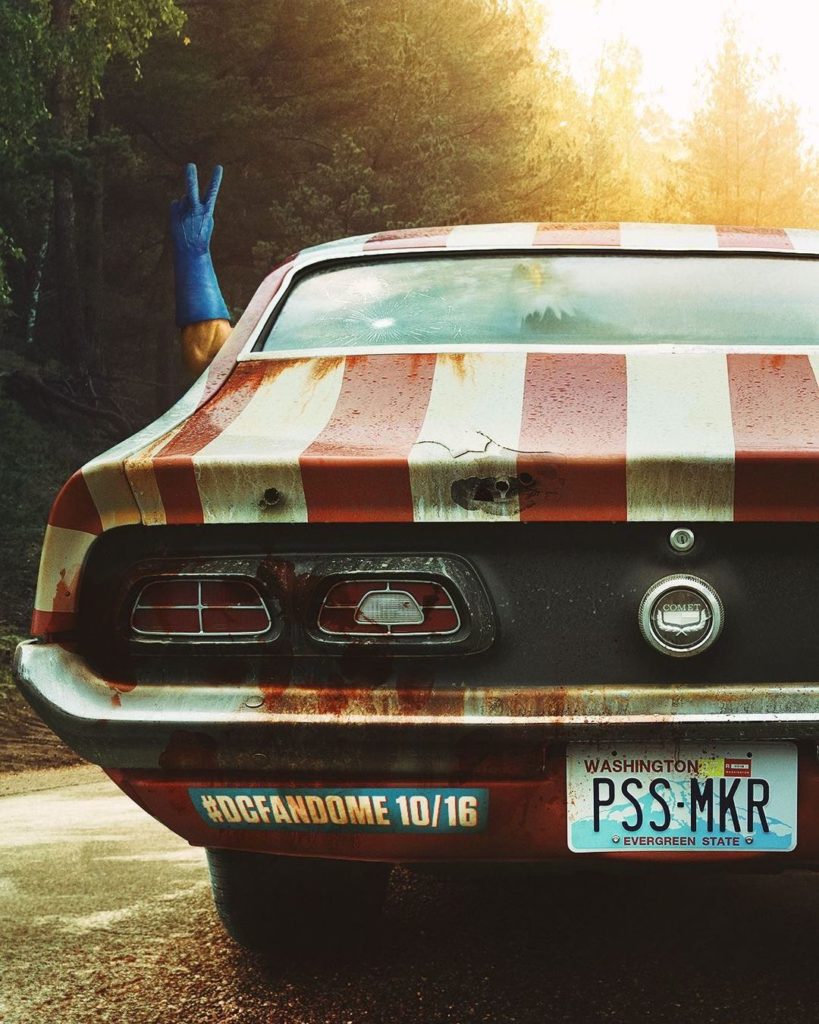 In a recent interview with Deadline when asked about the possibility of a second season James Gunn said, "There's a really good chance of that." This is fantastic news for fans of the series and the corner of DC that James Gunn is building. It's exciting to learn that Peacemaker's story could continue after the eight-episode season furhter exploring these characters. James Gunn also added, "The show is doing extraordinarily well, and we're excited, we all like doing it, we just need to cross some Ts and dot some Is, which is basically me."
RELATED: 'PEACEMAKER' SHOT 5 EPISODES BEFORE HAVING TO RECAST A NEW VIGILANTE
How the series could continue remains a mystery although it may become more clear by the end of the season as Christopher Smith and his team continue to try and defeat the extraterrestrial global threat, butterflies. Peacemaker has not only introduced a new mission and some hilarious new characters, with Vigilante and Adebayo, but it has also explored Chris' need to bond especially after briefly having that camaraderie and acceptance he craves in The Suicide Squad.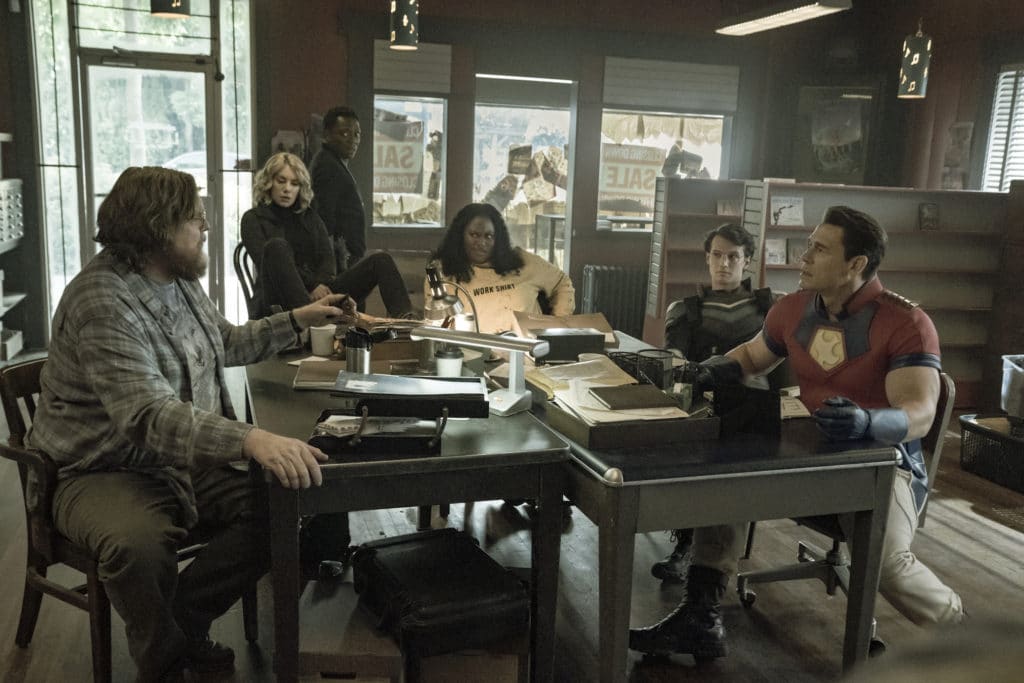 It seems that Gunn has a lot of story left to tell in the corner of DC that he has created with The Suicide Squad. With Peacemaker likely continuing after the first season and another potential The Suicide Squad spin-off series in development it seems like he has found a new group of heroes to build after his Guardians of the Galaxy trilogy comes to a close.
It will be interesting to see how Gunn continues telling Peacemaker's story and how the events of not only his childhood and The Suicide Squad, but now the first season of Peacemaker continue to affect him. Perhaps Peacemaker could reunite with another survivor of The Suicide Squad in the second season to defeat a new threat.
RELATED: THE SUICIDE SQUAD: JAMES GUNN DEVELOPING 2ND SECRET DC SERIES FOR HBO MAX
Although Peacemaker has been haunted by his actions, especially killing Rick Flag, in the series it would be interesting to see him actively confronted by his past especially given the fact that before his betrayal he began to bond with the other members of Task Force X. The fact that Peacemaker seems likely to continue is beyond exciting and it will be exciting to see how James Gunn continues exploring these characters and this corner of DC film and television.
New episodes of Peacemaker debut on HBO Max Thursdays. What do you think of Peacemaker? Do you want a second season? What would you like to see happen in a second season? Leave your thoughts in the comments below or on our social media and check back with The Illuminerdi for more HBO Max, DC, and Peacemaker.
KEEP READING: TITANS NEGOTIATING WITH JOSEPH MORGAN FOR SEASON 4'S VILLAINOUS BROTHER BLOOD: EXCLUSIVE
Source: Deadline