Thor: Love And Thunder will be the first time Marvel includes a fourth installment in a franchise, continuing to tell Thor's story after the universe altering events of Avengers: Endgame.
The new film will see the return of a number of characters including not only the titular Asgardian hero, but Thor: Ragnarok's Korg and Valkyrie, who is serving as leader of New Asgard following Thor's departure. Lady Sif will also be returning after her appearance in Disney Plus series Loki.
RELATED: TIM ROTH REVEALS SHOCKING NEW INFORMATION ABOUT ABOMINATION'S FUTURE IN SHE-HULK
The Guardians of the Galaxy will make an appearance in this film which shouldn't be a huge surprise given the last time audiences saw the former king of Asgard he was leaving for cosmic adventures with the Guardians. Perhaps one of the most surprising returns is Natalie Portman's Jane Foster who hasn't actively appeared in the MCU since Thor: The Dark World.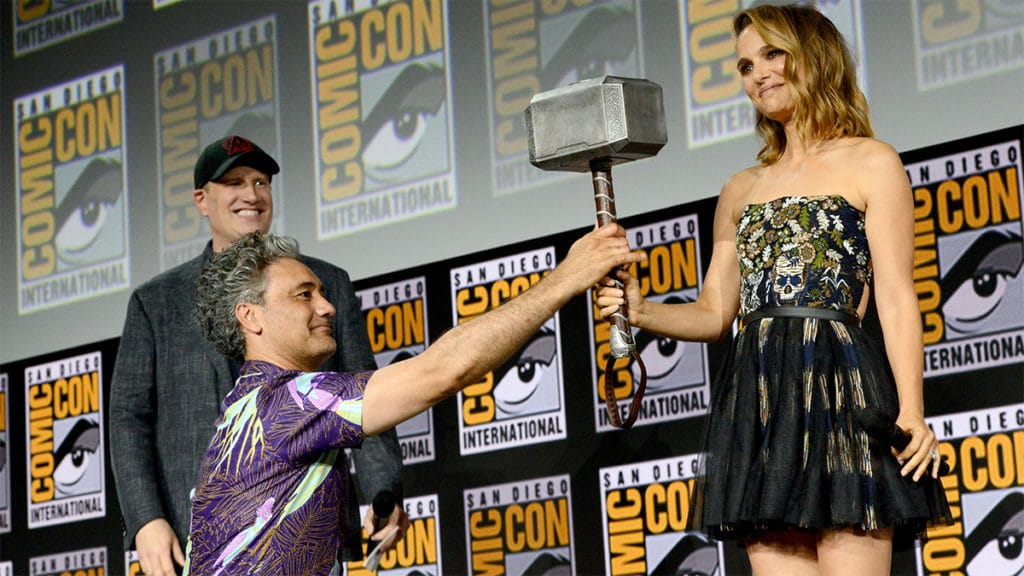 Director Taika Waititi announced Portman's unexpected return at San Diego Comic-Con 2019. He also revealed that her return will include the Mighty Thor storyline with Jane Foster taking up the heroic mantle wielding Mjölnir. If the fourth installment takes inspiration from Jane's time as Mighty Thor in the comics, she could suffering from cancer and undergoing chemotherapy treatment when she takes on the Thor mantle. However, in the comics her actions as a heroine are detrimental to her health, each time she transforms into her cancer progresses further because her transformation flushes her body of all toxins including the chemo.
RELATED: SHE-HULK: TIM ROTH REVEALS SHOCKING NEW INFORMATION ABOUT ABOMINATION'S FUTURE IN THE NEW DISNEY PLUS SERIES
Taika Waititi breathed new life into the franchise infusing comedy into Thor: Ragnarok and many are expecting him to continue this trend in the fourth installment. Waititi has proven his ability to balance comedy, pathos, and darker themes which could mean that he has the perfect way to incorporate the darker elements of Jane's story arc into his newest MCU film. With Jane Foster's return many fans have been wondering if this will be a one off or if she will take on a larger role in the MCU following Thor: Love And Thunder. Interestingly a new rumor may give fans a hint to that answer.
DOES NATALIE PORTMAN'S JANE FOSTER HAVE A FUTURE IN THE MCU AFTER THOR: LOVE AND THUNDER?
Twitter leaker @MyTimeToShineHello recently claimed that "Jane's Thor could get her own project." KC Walsh added fuel to the fire by not only supporting this claim, but adding to it with by saying, "I've heard it's more than 'could' and closer to 'will.'"
This is exciting news for fans of Mighty Thor and with Phase 4 diving into so many legacy heroes including Sam Wilson's Captain America, Ironheart, Kate Bishop, and Yelena Belova it could be the perfect time for Jane Foster's Mighty Thor to step into the spotlight. What this would mean for Chris Hemsworth is unknown although the actor has talked about the possibility that interest in his Thor may be waning. Jane Foster taking on the mantle could be a way to continue the Asgardian hero's legacy especially if Hemsworth wants to take a step back after more than a decade of playing the Asgardian hero in the MCU.
RELATED: SPIDER-MAN: NO WAY HOME MYSTERIO AND RHINO WERE CONSIDERED FOR MCU'S SINISTER SIX ACCORDING TO WRITERS
What exactly Jane Foster's future could look like is still a mystery and likely will continue to be until Thor: Love And Thunder hits theaters. It will be interesting to see what elements of her comic arc will come into play like her cancer and possibly how she hid her identity as the Asgardian hero. This newest installment could be opening the door to a whole new chapter in the Asgardian saga of the MCU especially if Jane Foster becomes the focus of her own solo project, be it film or Disney Plus series.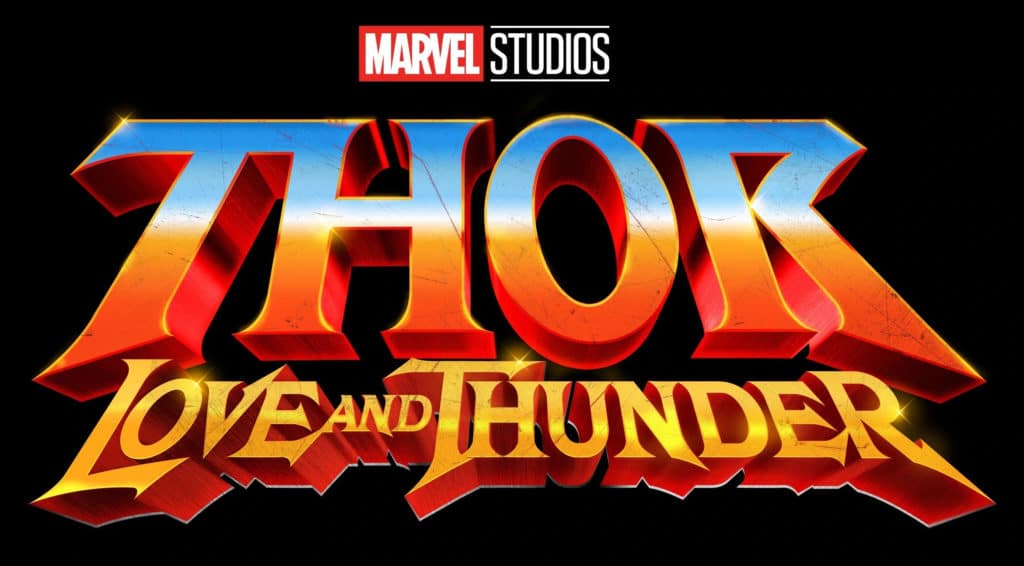 Thor: Love And Thunder is scheduled to hit theaters July 8, 2022. Are you excited to see Natalie Portman return as Jane Foster? Which aspects of her comic storyline do you want to see adapted for the MCU? Would you want to see a Jane Foster solo project? Leave your thoughts in the comments below or on our social media and check back with The Illuminerdi for more MCU and Thor: Love And Thunder.
Source: Twitter
KEEP READING: TITANS NEGOTIATING WITH JOSEPH MORGAN FOR SEASON 4'S VILLAINOUS BROTHER BLOOD: EXCLUSIVE