Jordan Peele's highly anticipated upcoming movie Nope is getting its first trailer really soon, and we already have a few seconds of footage.
Jordan Peele, the comedy actor turned acclaimed director, has only made two films. But they were so well-received that he is already considered is an event film director a la Christopher Nolan.
RELATED: IRONHEART: ANTHONY RAMOS TAPPED TO PLAY NEW MYSTERY ROLE
Check out the epic new teaser for the trailer of his next film Nope, which gets its full trailer this Sunday during the Super Bowl.
What Wonders Will Nope Hold?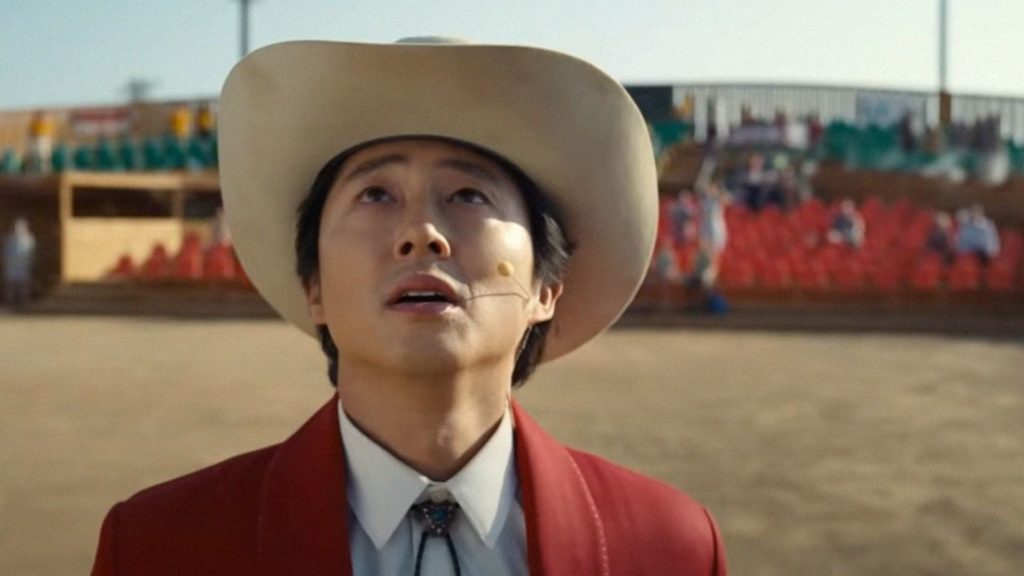 The 30-second teaser shows us snippets of Peele's first two feature films Get Out and Us, but ends with the first few seconds of footage from his next film Nope.
We get to see the main cast including: Academy Award Winner Danie Kaluuya, Academy Award Nominee Steven Yeun and Keke Palmer. All of them seem to be looking at something in the sky. We'll likely know more when the full trailer drops this Sunday, during the Super Bowl.
A frequent theory online is, that the film will include aliens, which could also be the thing that the main trio is looking at in the sky. People think that the title Nope, could actually stand for "NOT OF PLANET EARTH". Maybe the big cloud over the city on the films official poster could also be an indicator for that. Aliens would definitely be an exciting thing to see in a Jordan Peele film.
Jordan Peele's directorial debut Get Out premiered to huge acclaim, scoring Oscar Nominations for Best Picture and Best Actor for the films lead Daniel Kaluuya, who now works with Peele for a second time in Nope. Peele also went on to win the Best Original Screenplay Oscar. Get Out also was a box office hit, making $255 Million at the global box office, with a budget of just $4,5 Million. The film stars: Daniel Kaluuya, Allison Williams, Bradley Whitford, Lil Rey Howard, Caleb Landry Jones and Catherine Keener.
His second feature film Us, cemented him as a event filmmaker. The film also premiered to acclaim from critics and audiences and also made a whooping $255 Million at the global box office with a $20 Million budget. It stars: Lupita Nyong'o, Winston Duke, Shahadi Wright Joseph, Evan Alex, Elisabeth Moss and Tim Heidecker.
Nope will hit theatres July 22, 2022. It will star: Daniel Kaluuya, Keke Palmer, Steven Yeun, Barbie Ferreira, Michael Wincott, Donna Wills and Jennifer Lafleur.
What do you guys think? Are you excited for the trailer? Which is you favourite film by Jordan Peele? Let's discuss everything in the comments down below and on our social media.
KEEP READING: REBEL MOON: ZACK SNYDER REVEALS STAR-STUDDED CAST FOR HIS NEW NETFLIX SPACE EPIC