Welcome to Derry, fellow Stephen King fanatics! The popular novel we know and love, It, was recently adapted into two films by The Warner Bros. Reports are now thrilled to confirm that the worldwide phenomenon going to have the killer clown story continued – or rather expanded on – via a prequel series meant to go to HBO Max.
A new TV series called Welcome to Derry (though this is working title, to be fair) is reportedly in development. The upcoming series will dive more into Pennywise the Clown's backstory and will take place in the 1960s before the events of the first film, which premiered in 2017.
RELATED: PETER MAYHEW HAD PROTECTION WHILE FILMING ENDOR SCENES AS CHEWBACCA
The breaking dawn of the 27-year curse haunts this small Maine town as a group of kids facing their biggest fears when they face off against a killer clown named Pennywise. In the original Stephen King book, the author established that Pennywise appeared in Derry, Maine centuries ago. So every 27 years or so, the creature awakens and feeds on the children of the area. The book is told in two main sections, and the same characters are different ages in each: 1957-58 and 1984-85, just like the newer films.
Before It: Welcome To Derry
Also, Welcome To Derry is something of a first for King's seminal work to be expanded beyond the details of the source materials. It Chapter Two went into the main characters growing up and returning to the home town of Derry to defeat the evil clown once and for all, but that was part of the novel already. These two-part movies were adapted for ABC in 1990, starring Tim Curry as Pennywise. Do you think the history behind this will creep into this TV series?
After all, there were several parts of King's epic novel that didn't make the cut into either of the newer films, and there are plenty of jumping off points for a series looking to explore the inner workings and origins of Pennywise.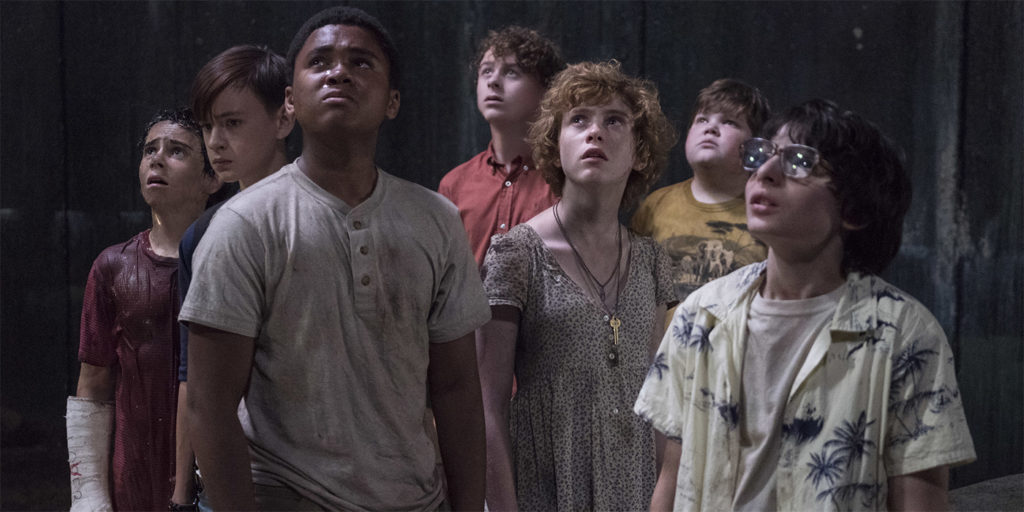 Of course, there's also the question of how much fans actually want an It prequel in the first place. Because no one can deny that the second part received far fewer glowing reviews and reactions than the first. Then again, that's partially due to the fact that viewers were not as interested in the main characters as adults – and King himself is notorious for under-delivering his conclusions. A series centered on a new group of kids that looks backwards instead of forwards may be just what the killer clown ordered.
RELATED: THE BATMAN DIRECTOR GIVES DETAILED BACKSTORY FOR BARRY KEOGHAN'S JOKER
Reportedly, the director of the two films, Andy Muschietti, has signed to help executive produce Welcome To Derry alongside Barbara Muschietti and Wonder Woman scribe Jason Fuchs. The newer films made $1.1 billion combined at the global box office, so their success is nothing to sneeze at. Fans were left giving mixed reviews but satisfied by the modern spin on the classic Stephen King horror story.
Fans found out the news due to Jeff Sneider tweeting on Twitter saying" EXCLUSIVE: I'm told that an IT prequel series tentatively titled WELCOME TO DERRY is in early development at HBO Max."
Fans want to see how Pennywise made him stand out from other clowns along with what to assume about his persona. We think a good title for this TV show should be "IT Begins." What do you guys think? We know that horror is favorite genre of movie lover's and this will make the perfect series to binge watch in the dark!
Welcome to Derry will be the latest in original HBO Max's TV series in development. This streaming service is working on producing a The Batman spinoff series for The Penguin, and amazing reviews are pouring in from its The Suicide Squad spinoff series, Peacemaker, starring John Cena.
How will they make Pennywise's story interesting? What dark history do you think is hiding inside the dancing clown himself? Let us know your thoughts on Welcome To Derry down in the comments or our on social media!
KEEP READING: MOON KNIGHT REVIEW: AN EXCITING TAKE ON A NEW KIND OF MARVEL SUPERHERO
Source: Jeff Sneider