Moon Knight is a truly exciting new series for a number of reasons, but perhaps the biggest stand out is that this series feels like a new style of programming for Marvel's Disney Plus series.
Moon Knight manages to balance a number of genres including mystery, horror, adventure, psychodrama, and comedy while keeping the story fairly self-contained a first for a MCU Disney Plus series which have so far relied heavily on Easter eggs and fan favorite blockbuster characters. Moon Knight feels like a different kind of show with Marvel demonstrating their ability to introduce a new hero and corner of the MCU.
The new Marvel series follows bumbling British museum gift shop employee Steven Grant who dreams of being a tour guide, but is held back by his mysterious sleep disorder. Unable to tell reality apart from his dreams and losing time Grant locks himself into leg restraints along with other sleep walking deterrents each night. However, as the series progresses Grant's true mental illness becomes clear and Steven Grant's struggles are in fact Dissociative Identity Disorder. Steven must contend with alternate personality Marc Spector a brash and blunt American mercenary who owes a debt to the Egyptian God Khonshu (voiced spectacularly by F. Murray Abraham) turning his world completely upside down.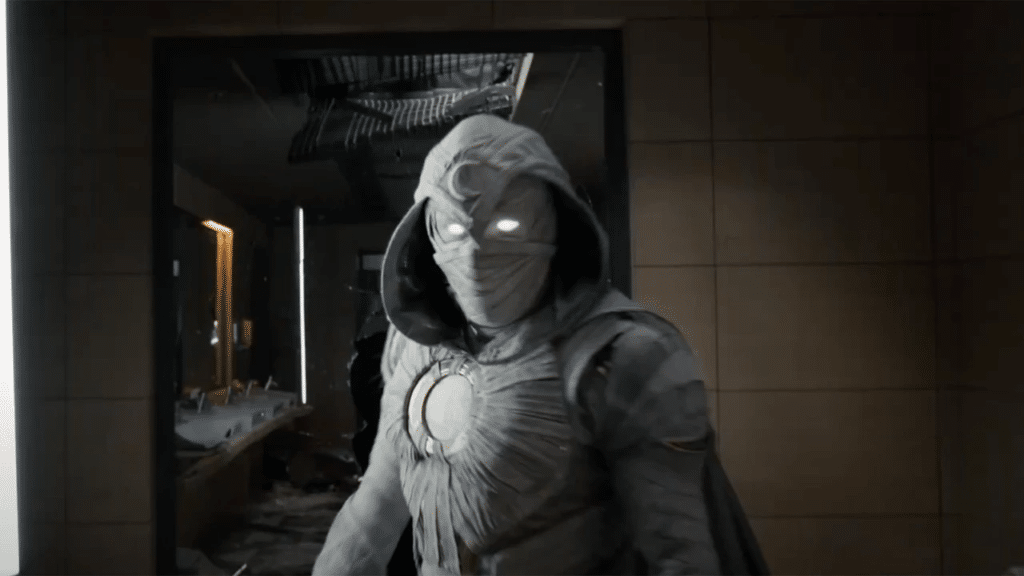 Steven must also content with the quietly menacing yet charismatic Arthur Harrow played brilliantly by Ethan Hawke who is tied to another Egyptian deity Ammit. Grant also comes across Layla El-Faouly, played by May Calamawy, who has ties to his alternate personality Marc Spector. Moon Knight begins as an enticing mystery with similarities to WandaVision as the main character struggles to figure out what is happening as his life unravels around him. The balance of mystery, psychodrama, and comedy is unique and exciting giving Moon Knight a fresh new take on the introduction of a Marvel hero. This doesn't follow the standard hero origin story which gives it a unique and refreshing angle on the titular hero.
The action is exciting with a brutal precision, but it isn't the center piece of the series, especially in the premiere. As the series moves through the first four episodes it introduces elements of horror in a way that feels organic and doesn't overwhelm the other genres. The horror is largely character driven at the start before later becoming a thrilling element of the adventure style story Moon Knight morphs into. As the series moves into the larger story beyond Steven's struggle to understand the craziness of Marc Spector's life it dips into the style of classic adventure movies like Indiana Jones or The Mummy.
RELATED: MOON KNIGHT: DIRECTOR MOHAMED DIAB REVEALS ETHAN HAWKE SIGNED ONTO THE NEW MARVEL PROJECT WITHOUT READING A SCRIPT
The action, especially once the series fully dives into the superhero of it all, is thrilling, but while the hero's action sequences are a bit more brutally efficient than the usual MCU superhero it doesn't stand out very much beyond the usual Marvel action. And while the transition from mystery to adventure lends itself well to the story and introduces a fun new style into the series it also loses a bit of steam. However, the reveal at the end of the fourth episode gives Moon Knight an unexpected shot of adrenaline which is sure to leave audiences questioning everything they thought they knew.
OSCAR ISAAC IS A TRULY IMPRESSIVE LEAD IN MOON KNIGHT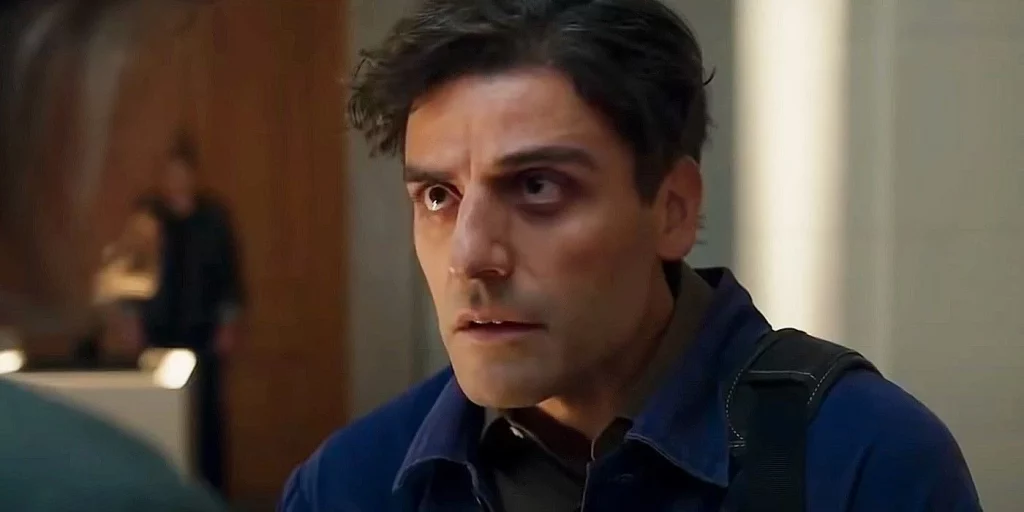 Oscar Isaac is truly impressive playing the duality of Steven Grant and Marc Spector infusing Steven Grant with an earnestness along with an awkward charm and comedy while Marc Spector is wrapped in broodiness and secrets. The chemistry between the two as they interact is unexpectedly compelling balancing comedy with a push and pull for control. Isaac's chemistry with not only himself, but Ethan Hawke and May Calamawy is a stand out in the series.
RELATED: MOON KNIGHT: OSCAR ISAAC ON STEVEN GRANT'S UNIQUE COMEDY STYLE AND HOW HIS INTERNAL STRUGGLE DIFFERENTIATES HIM FROM OTHER MCU HEROES
Isaac and Hawke have an exciting dynamic as Arthur Harrow's own past and understanding of the world gives him an upper hand especially, over Steven Grant. Calamawy also steps nicely into the role of adventure hero as the plot moves beyond Grant's personal struggle.
Calamawy and Isaac have an intriguing chemistry, especially with how their dynamic changes depending on who she is interacting with, Marc or Steven. Isaac's dynamic with Khonshu is another interesting element of Moon Knight with the Egyptian deity proving to be a manipulative and controlling God with his own agenda. The complicated relationship between the two gives their interaction a layer of threat, danger, and at time sardonic humor.
Marvel once again knocks it out of the park with the hero's suit. Both Moon Knight and Mr. Knight suits are stark white and stunning and the way that they once again demonstrate the duality of this character gives the costumes an unexpected depth. The way Moon Knight's suit forms around the hero is exciting and once the hero finally fully suits up it is a thrilling turn.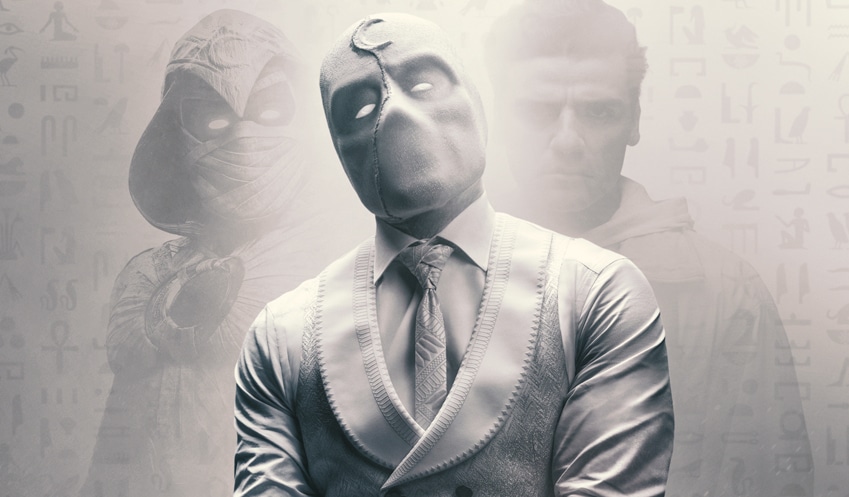 Moon Knight is allowed a certain amount of freedom and exploration that other MCU Disney Plus series have lacked as they needed to stay true to certain audience expectation or larger MCU story threads. Fans knew The Falcon And The Winter Soldier would explore Sam Wilson grappling with the mantle that Steve Rogers thrusted upon him and Hawkeye was clearly going to dive into the next step for one of the last surviving Avenger as he deals with his trauma.
RELATED: EXECUTIVE PRODUCER GRANT CURTIS REVEALS MOON KNIGHT WAS ON KEVIN FEIGE'S RADAR SINCE DAY 1 AND OSCAR ISAAC TALKS ABOUT MOON KNIGHT'S REAL SUPERPOWER
Although WandaVision came out of the gate swinging with an unexpected and mysterious story it needed to set up a larger story for the Scarlet Witch that would tie into Doctor Strange In The Multiverse Of Madness. Moon Knight, at least in the first four episodes, isn't restrained by any of these expectations or tie ins, feeling largely separate from the larger MCU story. Moon Knight doesn't rely on the standard Easter Eggs, cameo appearances, or large scale MCU tie ins to its benefit. Instead the series is largely self-contained, in the first four episodes, focusing on the tight cast and Egyptian lore-based story.
Oscar Isaac is absolutely fantastic especially in playing multiple characters and often sharing scenes with himself. Moon Knight demonstrates the titular hero's Dissociative Identity Disorder in a unique and compelling way especially with the series being steeped in the main character's perspective. This adds to the mystery and feeling of disorientation which comes full force in the final moments of the fourth episode which will force audiences to question everything they thought they knew.
RELATED: MOON KNIGHT DIRECTOR REVEALS WHAT ATTRACTED HIM TO THIS "INTIMATE" MARVEL PROJECT WITH "BIG STUFF HAPPENING"
The representation of a hero with Dissociative Identity Disorder is compelling especially with the mystery, psychodrama, and comedic elements it introduces. Oscar Isaac proves himself to be a true stand out and he will undoubtedly be able to hold his own among any other major MCU star. Moon Knight is a refreshing introduction for a new Marvel hero balancing a number of genres and exploring a new, seemingly more self-contained, corner of the MCU.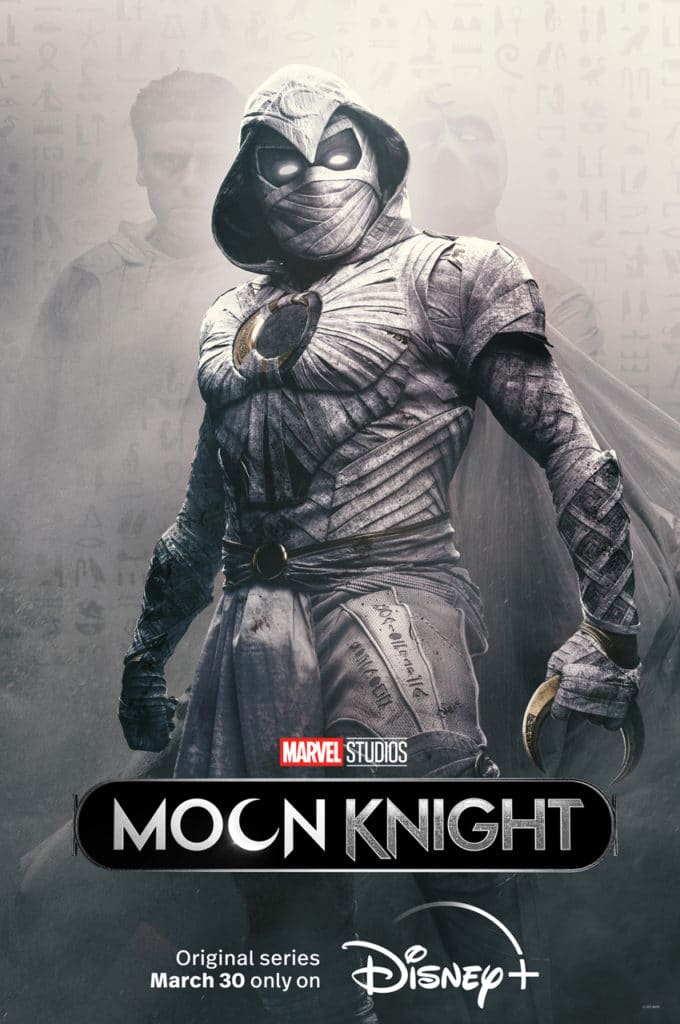 Moon Knight premieres on Disney Plus March 30, 2022. Are you excited to watch Moon Knight? What are you most excited about in this new series? Leave your thoughts in the comments below or on our social media and check back with The Illuminerdi for more MCU and Moon Knight.
KEEP READING: MOON KNIGHT: 13 ESSENTIAL COMICS TO READ IN CELEBRATION OF MOON KNIGHT'S MCU DEBUT