Dreamworks is finally back with a new (kind of) original feature film: The Bad Guys. But do The Bad Guys make for a good movie? Read our review down below to find out:
Dreamworks is a studio that delivered many beloved animated classics: Shrek, Kung Fu Panda and How to Train Your Dragon are some of the strongest animated features of the last 20 years with a huge influence on our pop culture. But in recent years, they have only offered sequels to one of their newest franchises Trolls or one one of their earliest films Spirit with Trolls: World Tour and Spirit: Untamed.
RELATED: KIRBY AND THE FORGOTTEN LAND REVIEW [SWITCH] – A LOVE LETTER TO THE GLORY DAYS OF NINTENDO
While especially the sequel to Trolls was a major hit on VOD, as it was released shortly before the first lockdown hit, neither films has proven itself to critics, and Spirit: Untamed wasn't a huge box-office success. But now the production company has returned with a wholly original – kind of, as the film is based on a book series by Aaron Blayley, but it's at least not a sequel to one of their films – feature film: The Bad Guys, which also comes with a new animation style for the studio.
Dive Into The World Of The Bad Guys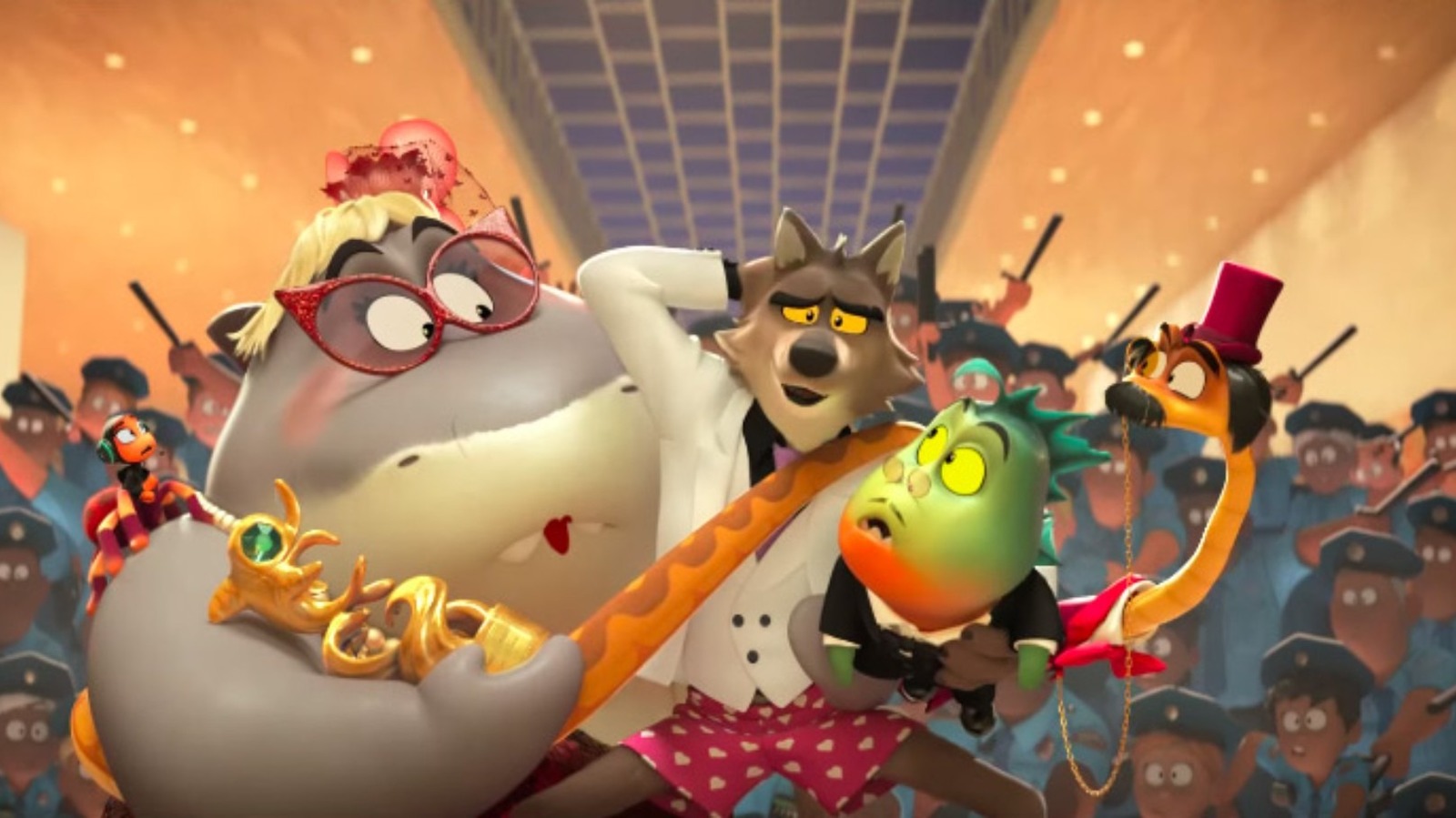 Mr. Wolf (Sam Rockwell), Mr. Snake (Marc Maron), Ms Tarantula (Awkwafina), Mr. Piranha (Anthony Ramos) and Mr. Shark (Craig Robinson) are The Bad Guys. A group of bandits who is known and feared by the entire city. When a coup goes wrong and The Bad Guys get imprisoned. Clever as Mr. Wolf is, he tricks Professor Marmelade (Richard Ayoade), the city's hero, into thinking they want to get good, so he takes them under his wing. But while the gang is planning their next heist, Mr. Wolf discovers that it isn't too bad being good.
The biggest eyecatcher about Dreamworks' newest animated adventure is the studios new animation style. A dynamic mixture of 2D and 3D animation in the veins of the beloved Spider-Man: Into the Spider-Verse or The Mitchells vs. the Machines, even though I would probably compare it to Netflix's acclaimed Christmas film Klaus.
The Bad Guys marks the first of (at least) two upcoming Dreamworks films using that particular animation style, as the trailer for the long awaited Puss in Boots: The Last Wish also confirmed that the sequel to the 2011 film will use that particular animation style.
It's a breath of fresh air in the industry and looks really good on the big screen. It allows the filmmakers to play with "comic like" effects and offers vibrant and dynamic visuals. Even more so, it uses it's style to enhance the effect of jokes, for camera moves and also as a stylistic choice, as you couldn't imagine how the film would look like in the more common "realistic" 3D animation.
Another major highlight is the charming voice cast. They bounce off each other really well. Sam Rockwell delivers a unique, yet characteristic performance, while Anthony Ramos will likely get the most laughs out of the audience. While it's stacked with big names, it feels like there actually was a reason to cast them in their roles and not just for "star power".
RELATED: BOB'S BURGERS CREATOR TEASES "FAVORITE RETURNING GUEST STARS" IN THE NEW BOB'S BURGERS MOVIE
The Bad Guys is a heist movie. Everyone has their special abilities and uses them in order to succeed with the plan. While we have seen animated heists film before, it is a genre that' rarely being touched in the medium, but The Bad Guys fully succeed as it puts its own spin/style on it. One of these stylistic traits is that it basically uses some scenes to recreate iconic film scenes but put their own twist on it. For example: The opening of the film is a clear reference/recreation of the iconic dinner scene in Quentin Tarantino's Pulp Fiction.
Yet The Bad Guys suffers from formulaic character development and plot points that are very easy to predict. The screenplay just falls into a few genre tropes, which it doesn't bother about, but that makes some of the more character focused scenes feel more generic. While the heist parts also doesn't reinvent the wheel, the dynamic animation and vocal performances still make them a ton of fun.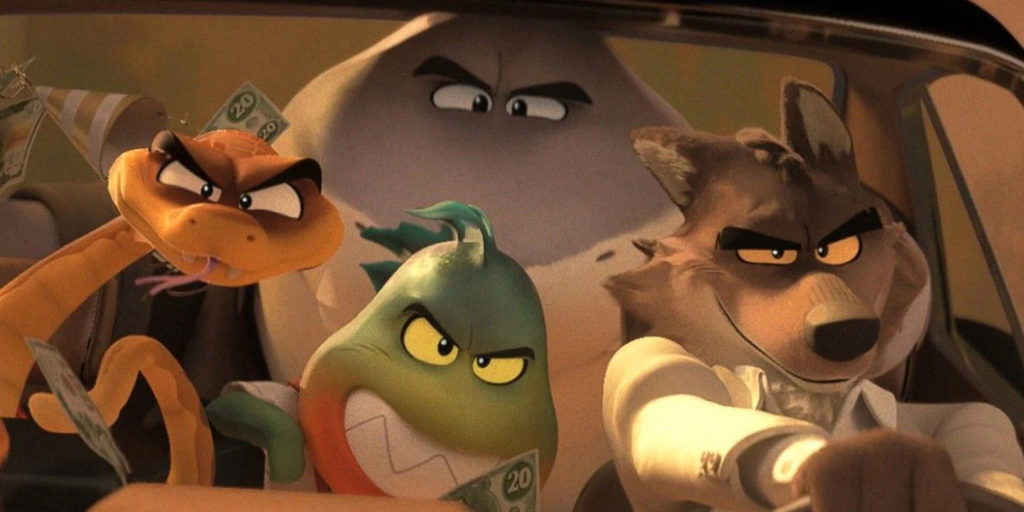 The Bad Guys is a fun time for the entire family. The studio convinces with great usage of their new stylistic animation style and offers animation fans a film more than worth looking out for. While some character beats can't hold up with the more unique animation, Dreamworks newest feature is their best in years.
3.5/5
The Bad Guys hits theatres April 22, 2022.
The film is directed by Pierre Perifel and stars: Sam Rockwell, Marc Maron, Awkwafina, Anthony Ramos, Craig Robinson, Zazie Beetz and Richard Ayoade.
What do you guys think? Are you excited for the film? Let's discuss everything in the comments down below and on our Social Media.