**SPOILER WARNING FOR PLOT ELEMENTS OF LIGHTYEAR**
Pixar is bringing Buzz Lightyear to life in a whole new way in the highly anticipated new sci-fi action adventure film Lightyear. Fans were excited and intrigued when the film was first announced, but when Chris Evans' casting as the titular Space Ranger was revealed they were ecstatic. Evans has shared his own passion and excitement, but what made him the right actor to bring this iconic character to life?
Why Chris Evans Was Cast As Buzz Lightyear
The Illuminerdi had the opportunity to attend a virtual press conference and presentation by the impressive team of creators behind Lightyear. During the presentation producer Galyn Susman revealed why Chris Evans was their first pick and how his passion for animation made him an ideal collaboration partner.
"He needed to have that nice rich sound, able to be both dramatic and comedic. And most importantly, he needed to be heroic without coming off as arrogant or dense. And that's a tall order. And we immediately knew we had to ask Chris. What we didn't know is that he is a huge animation fan and would bring that love and passion into the project, as well as his myriad acting talents. He even attended animation dailies and gave the team a pep talk. It's really been a wonderful collaboration, and we couldn't be happier."
RELATED: THE BOB'S BURGERS MOVIE CAST REVEALS SURPRISE CHARACTERS FROM DISNEY'S VAULT THEY WANT TO CAMEO: EXCLUSIVE
Whoever took on the role of Buzz in Lightyear would be taking on an iconic role. During the press conference Angus McLane explained, "I never wanted is someone that was gonna imitate that character voice. What I wanted is something to be different." McLane also revealed what made Chris Evans an ideal fit to tackle this new take on such an iconic character. Surprisingly it seems Evans' experience as Captain America in the MCU proved to be the performance that not only showed off his action, drama, and comedy chops, but has a surprising amount in common with Buzz's own origins.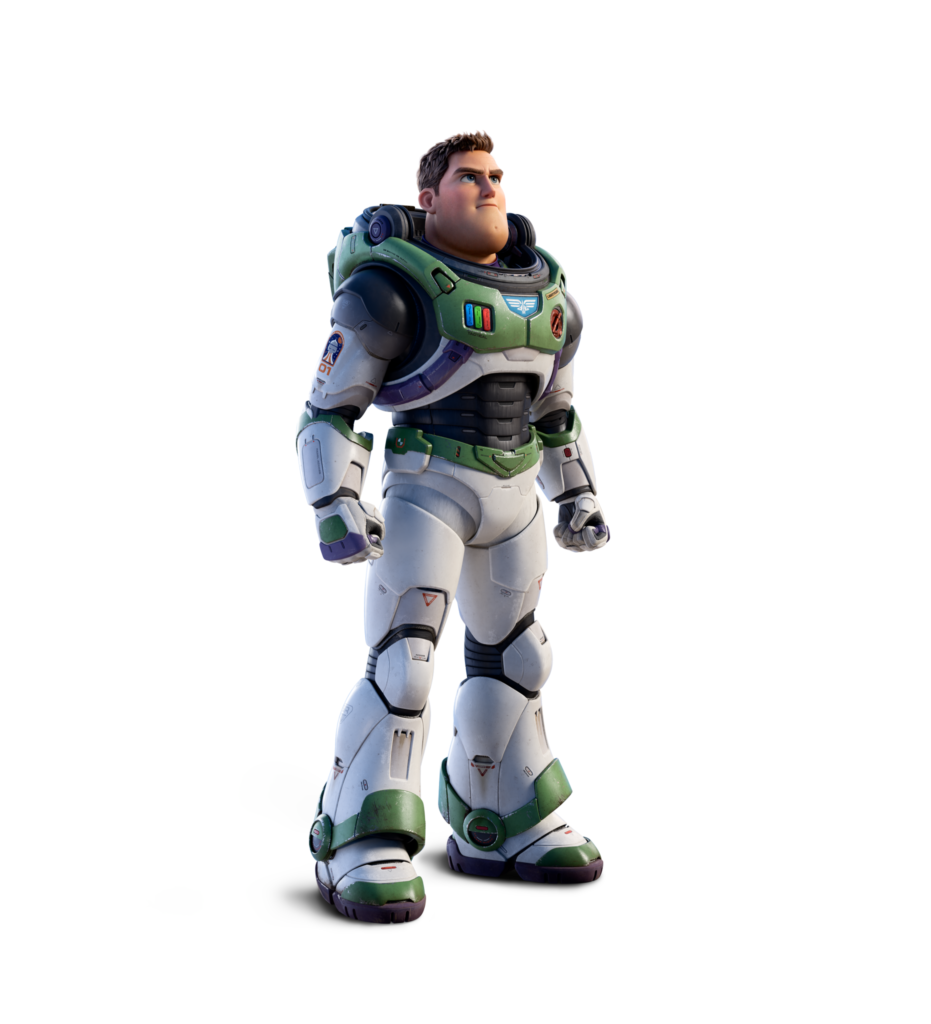 "And I knew that the character was iconic enough that you needed someone with the gravitas and seriousness. And the balance of comedy and drama for the actor was a very narrow window of actor that could do it. And there was a lot of comedy and serious action stuff that we'd seen Chris Evans do, and had always exemplified. And I was always impressed by his ability to not seem too goofy but be able to laugh at himself. And I think that's really essential for the character. And he could handle the action stuff and the comedy of this.

He had played a character that was a square jawed hero that was out of time. This is a different character, but you could see how the, trapped in the future he doesn't recognize, he plays that very comedically well and would play it at a level that was subtle, taste-wise, for the movie…And Chris was like Galyn said, our first and only choice. And we were so thrilled that he warmed to the project immediately, and has been such a wonderful partner for us."
RELATED: LIGHTYEAR: WATCH THE NEW TEASER TRAILER BRING THE POPULAR PIXAR ASTRONAUT INTO "REAL LIFE"
With Chris Evans' Buzz Lightyear taken care of it was important for the filmmakers to find the perfect cast of actors to bring the other characters of Lightyear to life. One of the most important characters is Alicia Hawthorne, Buzz's best friend. While explaining the importance of this character Angus revealed Alicia's fate as well.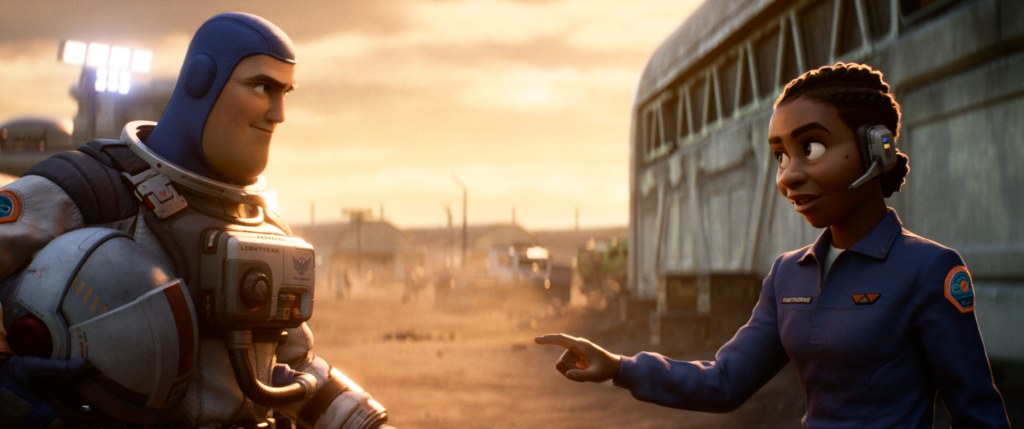 "The emotional anchor for act one is Buzz's best friend and the commander of the mission, Alicia Hawthorne. Both commanding and compassionate, a straight shooter who cares about living a good life. If you watch just two minutes of Uzo Aduba's Shirley Chisholm and Mrs. America, you see all of that. She's just an amazing talent, and we are so fortunate to have her on the team.

And of course, as much as we love her, we needed Buzz to lose his best friend Alicia by the end of act one. So, she is replaced by General Cal Burnside, voiced by Isaiah Whitlock, Jr., the master of playing the tough guy who isn't clearly on the side of the protagonist, but also, he isn't really a bad guy either."
RELATED: LIGHTYEAR TRAILER OUTSHINES CHRIS EVANS WITH A SURPRISING OLD ENEMY
Alicia Hawthorne and Cal Burnside are not the only characters that Buzz will be tied to in Lightyear. Producer Galyn Susman gave an inside look into the rag tag group that Buzz will team up with later in the film. Although he'll lose his best friend it seems he will continue to stay connected to her through Izzy Hawthorne, Alicia's granddaughter.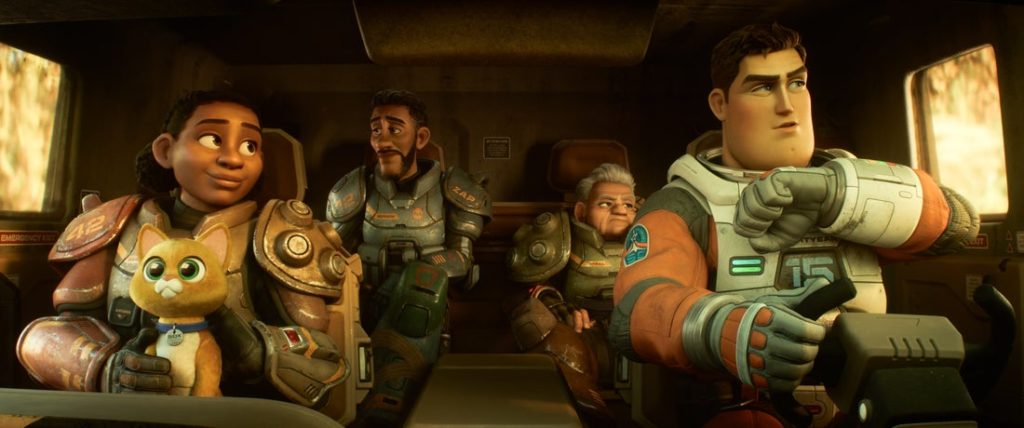 "So, our hero meets an unlikely trio of characters at the top of act two, who he will be with for the remainder of the film. Izzy Hawthorne, Alicia's granddaughter, has a striking resemblance to her grandmother, until she's put in a tough spot. She has spunk, she has the courage, but she's completely untrained and unproven, and not sure that she can live up to the family name. Keke Palmer brought just the energy and the heart we were looking for, for this role.

Mo and Darby are a bit of comic relief, as well as being uniquely able to challenge Buzz where he most needs to grow. Mo is a feather in the wind, never quite able to commit to any one direction. Taika is able to bring a likeability to that kind of character when they can often be a little annoying. His improvisational skills really brought a depth and warmth to Mo. Darby is the classic tough curmudgeon with a record. She's handy, inventive, and extremely salty, a great addition to the team."
RELATED: THE BOB'S BURGERS MOVIE CAST TEASE THE MYSTERY BEHIND LOUISE'S BUNNY EARS WILL BE REVEALED IN NEW FILM: EXCLUSIVE
The last of this group is Buzz's cat companion robot Sox who is sure to be a scene stealer. The team will be facing off against the classic Buzz Lightyear villain Zurg voiced by James Brolin. Lightyear has brought together an impressive voice cast for this epic sci-fi action adventure. It's intriguing that Chris Evans' past experience as a hero specifically a hero out of time will prove to be such an integral performance.
LIGHTYEAR OFFICIAL TRAILER AND SYNOPSIS
A sci-fi action adventure and the definitive origin story of Buzz Lightyear (voice of Chris Evans), the hero who inspired the toy, "Lightyear" follows the legendary Space Ranger on an intergalactic adventure alongside a group of ambitious recruits (voices of Keke Palmer, Dale Soules and Taika Waititi), and his robot companion Sox (voice of Peter Sohn). Also joining the cast are Uzo Aduba, James Brolin, Mary McDonald-Lewis, Efren Ramirez and Isiah Whitlock Jr. Directed by Angus MacLane (co-director "Finding Dory") and produced by Galyn Susman ("Toy Story That Time Forgot"), "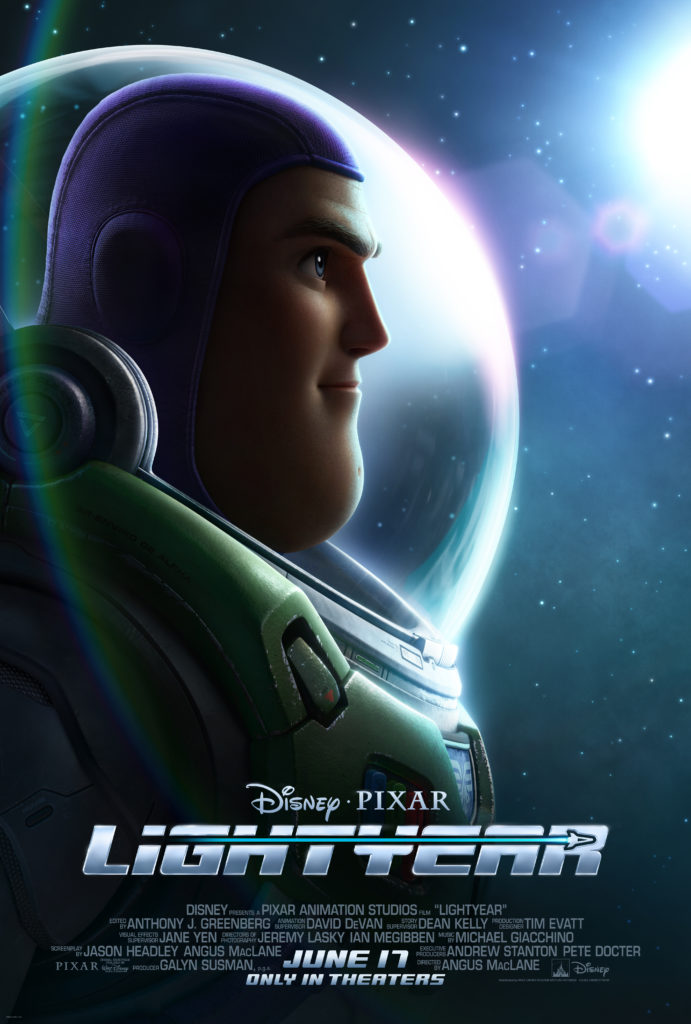 Lightyear is scheduled to hit theaters June 17, 2022. Are you looking forward to seeing Lightyear? What do you think about the voice cast for Lightyear? What are your thoughts about the apparent similarities between Chris Evans' Buzz Lightyear and Steve Rogers aka Captain America? What is your favorite non-MCU Chris Evans performance? Leave your thoughts in the comments below or on our social media and check back with The Illuminerdi for more Disney, Pixar, and Lightyear.
KEEP READING: LIGHTYEAR: CHRIS EVANS TO STAR IN UNEXPECTED BUZZ LIGHTYEAR ORIGIN STORY