After nearly three years, Undone is back with an exciting and mind-bending second season. Season 2 of Undone continues exploring Alma Winograd-Diaz, her powers, and her family while also expanding the universe in unexpected new ways. The Illuminerdi had the opportunity to participate in virtual Undone roundtable interviews with the creators of Undone Raphael Bob-Waksberg and Katy Purdy.
During the interview, Raphael reflected on how his experience working on BoJack Horseman, which he created, helped in the creation of Undone. Both Undone and BoJack Horseman tackle mental health in the animated medium diving into very deep, emotional, and serious storytelling which many don't necessarily expect from comedy or adult animation. Raphael reflected on how animation is perfect for this kind of storytelling.
HOW BOJACK HORSEMAN INFORMED UNDONE
"I think in some ways it can kind of be a sneak attack in a fun way. I think maybe because we associate animation with childhood it kind of puts us in a more relaxed state and we're more open to some of these emotions or we're already suspending our disbelief a little bit. We're already kind of leaning and ready to believe all sorts of magical wild things can happen and so then when our hearts are open like that the more emotional things also hit us more directly. I think those are some of the reasons that animation can do that.

I also think that sometimes comedy can do that as well. That it puts us in a different mindset. I definitely found that on Bojack, that I, early on, I was sometimes afraid that this is a show that can be very wacky, but also very emotional and devastating. Would those two things work together? And what I found with the audience response is that in fact, yes. And that the farther I went in one direction the farther I could go in the other direction. And so that really, that experience really informed the creation of Undonde as well.

And said ok, audiences are ready to accept very emotional storytelling from animation which you don't always see especially here in America and the adult animated space, but I think there's a market for that and I think there's a want for that. And so, we really leaned into that with Undone and we allowed the show to become more emotional and more honest and I think that people are ready to let their walls down and experience it."
Undone tackles some very serious topics while still infusing moments of comedy and levity into the story. One of the most interesting parts of Undone is the unique rotoscope animation style. The rotoscope animation lends itself perfectly to the reality-bending story of Undone and exploring not only Alma's but different characters' perceptions of the universe. During the interview, we asked Raphael why they wanted to use this specific style of animation for this series.
"The story we wanted to tell we felt had similarities to other stories, but also was not quite like anything you'd seen before. And we wanted a kind of storytelling that represented that. You watch the first episode of Bojack and you have certain expectations from what that kind of show is going to be. And we like thinking that you turn on Undone and you don't quite know necessarily, unless you're a big fan of Richard Linklater and his rotoscope works, but even that is not quite what we're doing.

And then also just the way that it puts you in a slightly real, slightly unreal world was really exciting because you watch the first episode and it really does feel very grounded and real. And then gradually magical things start to happen, but it's not like all of a sudden it turns on. Right? If this was a live action show and then special effects started happening there'd be like a clear delineation of like, "Oh, we're in the real world and now we're in cartoon world." And we wanted those boundaries to be somewhat porous and we felt like rotoscoping really gave us a great way to do that."
RELATED: UNDONE CAST TEASES EXCITING NEW CHARACTERS IN SEASON 2 AND REVEALS HOW THE RELATIONSHIP BETWEEN ALMA AND BECCA EVOLVES
The rotoscope animation truly opens up the world and allows audiences to question the reality of the characters and the series as a whole. With the question of Alama's experiences being universe bending powers or tied to her mental health as possibly undiagnosed schizophrenia this is a medium that beings that question to life like no other. It seems Raphael's experience on the beloved animated series BoJack Horseman was an integral part of being able to bring Undone to life. What he learned about comedy, storytelling in animation, and audiences from the Netflix series makes this insane and astounding rotoscope animation series possible.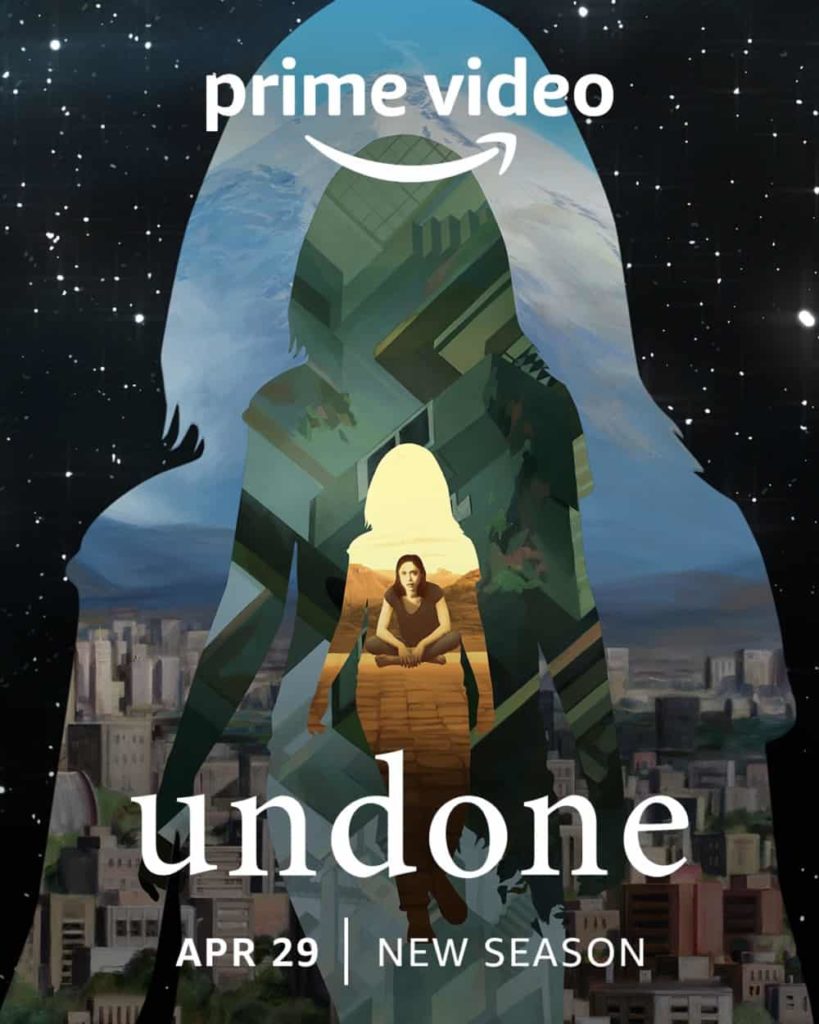 Undone seasons 1 and 2 are available on Prime Video now. Are you a fan of Undone or BoJack Horseman? What do you think about the rotoscope animation style? What do you think about Raphael Bob-Waksberg's experience on BoJack Horseman informing Undone? Leave your thoughts in the comments below or on our social media and check back with The Illuminerdi for more Undone.
KEEP READING: UNDONE CAST AND CREATOR TALKS ABOUT HOW THE ANIMATED SERIES APPROACHES MENTAL ILLNESS