Tubi's new original movie, Corrective Measures, is set in the world's most dangerous maximum security prison full of superpowered criminals. With tensions running high between the prisoners and the guards the prison is a powder keg waiting for the spark that will set off violence and anarchy. Corrective Measures is based on Grant Chastain's graphic novel of the same name.
The Illuminerdi had the chance to speak with Corrective Measures star, Brennan Mejia, who plays the empathic new prisoner Diego Diaz. Mejia not only gave a ton of thrilling behind the scenes details about filming, including what he learned from working with Tom Cavanagh and how it feels to be a part of Bruce Willis' legacy in one of the action star's last roles, but he also shared what he would like to see in a potential sequel. Be warned, Mejia does reveal a major spoiler for the end of Corrective Measures in his answer.
RELATED: DAVE BAUTISTA GIVES A POWERFUL HEARTFELT GOODBYE TO DRAX AND GUARDIANS OF THE GALAXY FRANCHISE
BRENNAN MEJIA REVEALS WHAT HE'D LIKE TO EXPLORE IN A POTENTIAL CORRECTIVE MEASURES SEQUEL
"I would love to. I honestly want to see how, Corrective Measures, spoiler alert, ends with him getting transferred out of San Tiburon. So, it'd be interesting to see, does it follow everyone's storyline individually or does he somehow commit a crime and he has to get thrown back into San Tib for a specific reason, maybe to go undercover. There's so many ways they can play it. And also, potentially seeing him develop his empathic abilities. Can he Jedi mind control emotions. Influence people to do things. I would just be excited."

Brennan Mejia, The Illuminerdi Interview
RELATED: FORTRESS: SNIPER'S EYE DIRECTOR SHARES A HEARTWARMING BRUCE WILLIS MOMENT FROM SET OF NEW ACTION FILM: EXCLUSIVE INTERVIEW
Corrective Measures introduces a ton of interesting characters including Diego Diaz, who quickly and unexpectedly secures respect in San Tiburon, The Lobe (Bruce Willis), Gordon Tweedy (Tom Cavanagh), the murderous vigilante Payback (Dan Payne), as well as a number of the employees at the prison. By the end of Corrective Measures many of these characters have scattered, leaving the prison for various reasons. If there were to be a sequel it would be interesting to see how many of these characters could return. Would they be brought back to San Tiburon or would the story expand beyond the walls of the maximum security prison?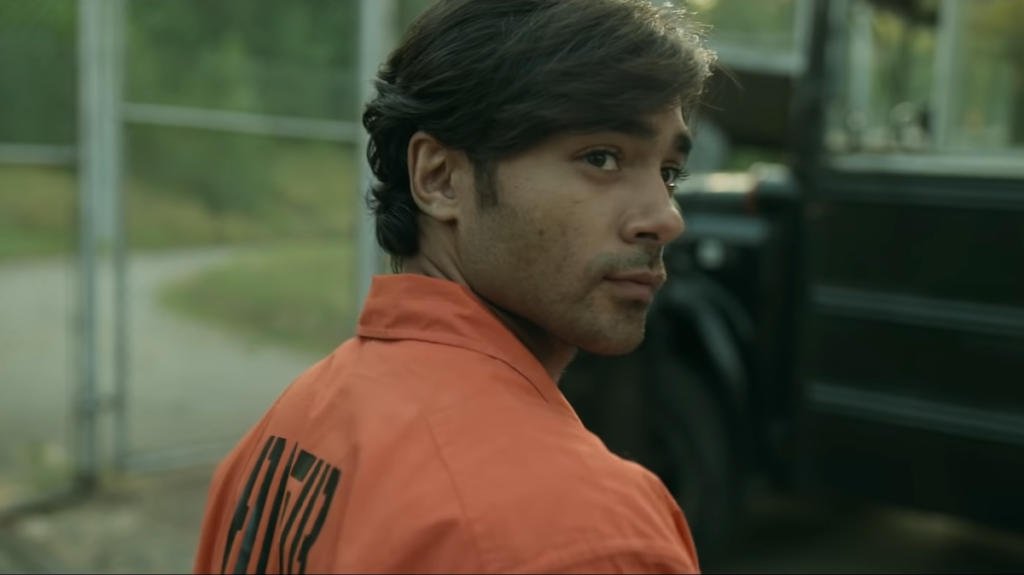 Brennan Mejia also brings up an intriguing possibility, his character's powers were not explored very much in Corrective Measures only breaking through once. And when Diaz's abilities were displayed it was the negative side of being an empath, experiencing the pain and violence of the chaos around him. Potentially seeing Diego Diaz's powers develop and grow is a thrilling possibility especially because at the beginning of the film he is mocked for having powers that aren't seen as particularly strong.
RELATED: BENEDICT CUMBERBATCH REVEALS THE INFAMOUS MARVEL VILLAIN ROLE HE REJECTED BEFORE DOCTOR STRANGE
Corrective Measures stars Bruce Willis, Michael Rookey, Tom Cavanagh, Brennan Mejia, Kevin Zegers, Dan Payne, Hayley Sales, and Kat Rustin. The film is written and directed by Sean Patrick O'Reilly and based on the graphic novels by Grant Chastain.
Corrective Measures is available to watch on Tubi now for free.
Are you a fan of the Corrective Measures graphic novels? Are you a Brennan Mejia fan? Would you want to see a sequel to Corrective Measures and if so what would you like to see explored? Leave your thoughts in the comments below or on our social media and check back with The Illuminerdi for more exclusive interviews.
KEEP READING: THE BOYS SHARES NEW DAPPER CHARACTER PHOTOS FROM SEASON 3