Bruce Willis has an exciting new action movie for audiences to enjoy, Fortress: Sniper's Eye, a sequel to the 2021 film Fortress. Following the events of Fortress, Robert Michaels (Bruce Willis) will be forced to fight against an old enemy he thought he'd defeated in order to protect his family and the Fortress.
The Illuminerdi had the opportunity to speak with Josh Sternfeld who helmed the new Lionsgate sequel.
FORTRESS: SNIPER'S EYE DIRECTOR SHARES MEMORY OR WORKING WITH BRUCE WILLIS
Fortress: Sniper's Eye was Sternfeld's first time directing an action movie and working with Bruce Willis, but it seems Willis was quick to welcome the action movie newbie into the fold. Josh Sternfeld shared a heartwarming story about Bruce Willis, who recently retired from acting, welcoming him into his first action movie. Sternfeld was quick to compliment Willis for welcoming him and revealed the hilarious gift that the action star gave him before they began filming.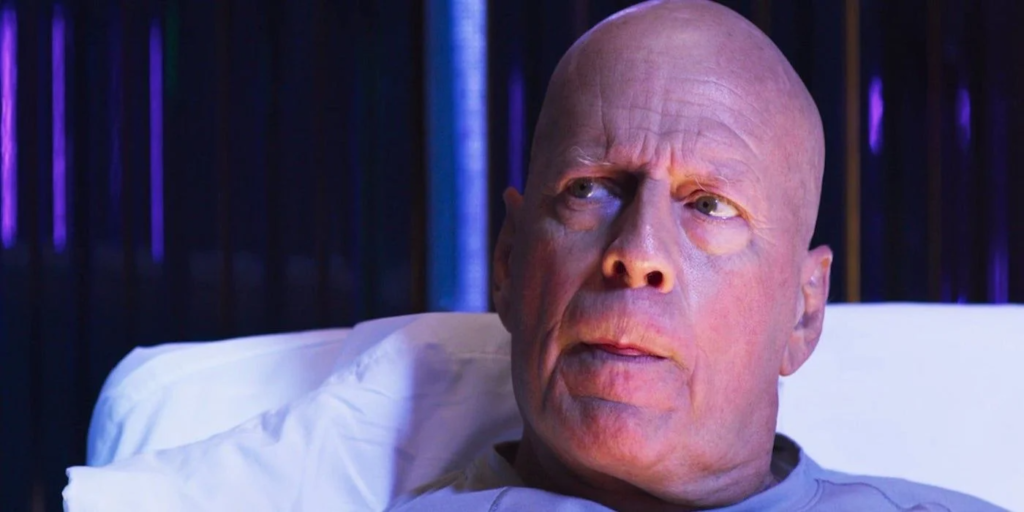 "It was an unbelievable honor and a dream come true. I mean he was so cool, so professional, and charismatic, and he was absolutely present. And we joked between shots. And when I first met him he knew this was my first action movie and he gave me a jolly rancher candy as a little gift which I thought was hilarious and then we went into blocking rehearsals. It was just a dream. I mean I cannot believe that my first action movie has one of the biggest action stars of the last thirty or forty years. I mean I couldn't believe it. He was great."
RELATED: BRUCE WILLIS HALTS ACTING CAREER IN LIGHT OF APHASIA DIAGNOSIS
Working with one of the most famous action stars on your first ever action movie could be an intimidating prospect, but Willis' kindness seemed to put Sternfeld at ease. The director had nothing but good things to say about the legendary actor and his experience working with him on Fortress: Sniper's Eye. During our interview Sternfeld also revealed the most challenging part of approaching his first action movie.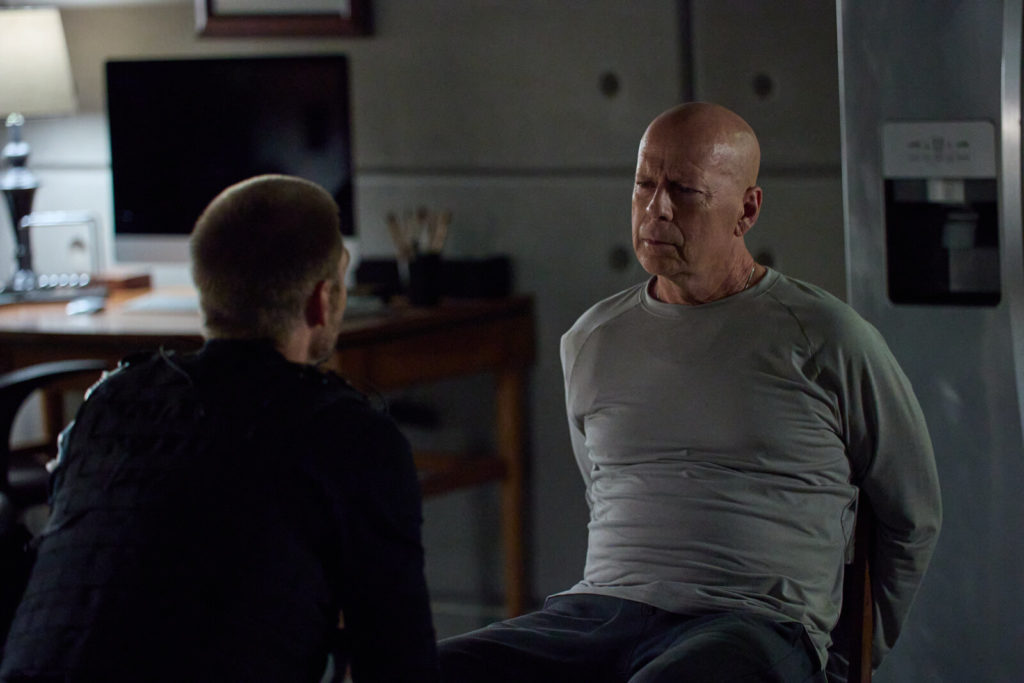 "It was the translating of bringing the practiced choreography and rehearsals of the actual fighting moments to set and then letting it have its own time to work itself out naturally. That's what took some doing. You assume that because everybody knows all the choreography and everybody's very well practiced in it that when you start filming it it's gonna be like this perfect seamless fit and its all just gonna work.

But it still takes time because it has to look natural and you have to do it from different camera angles. And you're on an unbelievably shooting schedule. And there's so many challenges to it, but I'd say the translation of the fight scenes was the real learning experience for me."
The stunt choreography is integral to a successful action movie so it comes as no surprise that this aspect of filming would take a lot of time, precision, and effort. It is interesting how much preparation goes into these scenes and getting a peek behind the curtain of how the rehearsal process evolves into what audiences see on screen. Fortress: Sniper's Eye has a number of action sequences so Sternfeld definitely learned on his feet when it comes to that aspect of this genre.
RELATED: DOCTOR STRANGE 2'S BENEDICT CUMBERBATCH DESCRIBES "BAD PARENTING" OF PETER PARKER IN SPIDER-MAN: NO WAY HOME
Fortress: Sniper's Eye follows the events of Fortress with Robert Michaels (Bruce Willis), Paul Michaels (Jesse Metcalfe), Kate Taylor (Kelly Greyson), and Ken Blain (Michael Sirow) facing off against an old enemy they thought they had defeated, Frederick Balzary (Chad Michael Murray). Balzary once again attacks the Fortress wanting not only riches, but revenge against Robert Michaels who defeated him in the previous installment.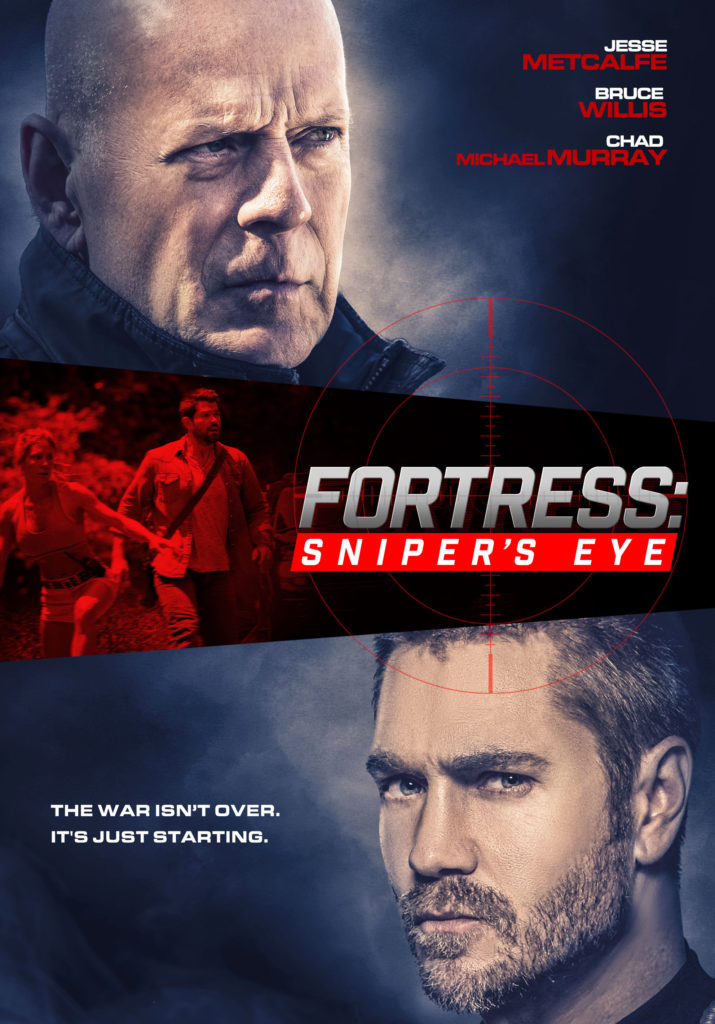 Fortress: Sniper's Eye is available in select theaters, video on demand, and digital now. Are you going to watch Fortress: Sniper's Eye? Are you excited for the Fortress sequel to continue the story? What do you think about Bruce Willis' welcome gift to director Josh Sternfeld? Leave your thoughts in the comments below or on our social media and check back with The Illuminerdi for more.
KEEP READING: A DAY TO DIE DIRECTOR ON WORKING WITH BRUCE WILLIS AND EXPLAINS WHY "PRACTICAL IS THE WAY TO GO" WITH ACTION SCENES: EXCLUSIVE INTERVIEW