Resident Evil. the new Netflix horror TV series adaptation of the Capcom video game of the same name has released its first official trailer.
Netflix has been promoting the series since early 2019 when Deadline reported the project to be in development at the monolithic streamer. This exciting new trailer arrives just a few months after the first official posters were released, and almost two months before Resident Evil hits Netflix on July 14. As is the case for most Netflix originals, The series will presumably be able to stream at 12:01 AM PST/3:01 AM EST on that date. 
RESIDENT EVIL: WATCH THE OFFICIAL TRAILER
The trailer for Resident Evil features the 1971 song, "I'd Like to Teach the World to Sing (In Perfect Harmony)," originally performed by The New Seekers.
Jade and Billie Wesker, two sisters pull into New Raccoon City, their new home and an Umbrella Corporation base of operations. The first half of the trailer is in the present, while Umbrella's sketchy experiments take place. The second half is in the year 2036, after the T-Virus outbreak has ravaged the globe, turning life on earth into hell itself. 
RELATED: Resident Evil: New Live-Action Netflix Series Release Date & Teaser Posters Released 
As an added bonus, Netflix has set up an interactive promotional website for fans to check out. The site is called "umbrellaisjoy.com", and it features a very sanitized, clean-looking marketing scheme for Umbrella Corp. On the "about" section of the website, it reads "Our state of the art biomedical engineering labs and research facilities focus on maximizing health, happiness and the advancement of the human race. In other words, our business is life itself! Located in San Francisco, Tokyo, and New Raccoon City, South Africa", indicating an international presence for the mutant-making corporation. 
If you click on the "Unwanted Side Effects May Occur" section of the website, (the very existence of which makes "Joy", the latest Umbrella product, very suspect,) you're redirected to a second teaser trailer.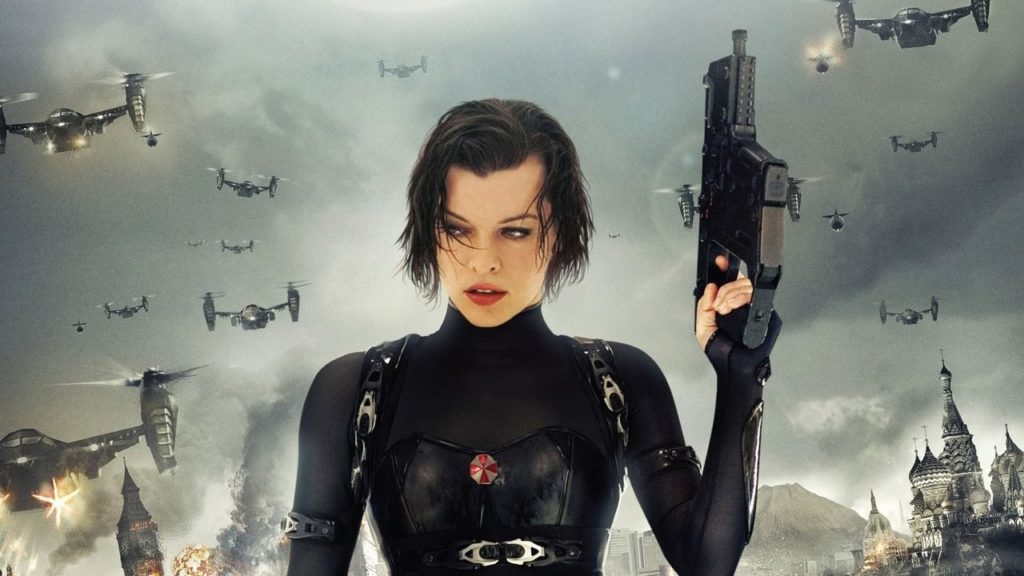 In that trailer, Lance Reddick's Albert Wesker explains that "Joy" could be a cure-all pharmaceutical, if it weren't for the teensy drawback of it…containing the T-virus. I am ever so sure that little setback is going to stop Umbrella from profiteering and experimenting with Joy. As the second trailer continues, a chainsaw is revved (Resident Evil has a major crush on Texas Chainsaw), giant zombie mutants are unleashed, and Joy is brought to the world.
GETTING TO KNOW THE CAST & CHARACTERS
Lance Reddick plays Albert Wesker. Albert Wesker is one of, perhaps the single most iconic villain from the Resident Evil/Biohazard franchise. He was a key villain in many of the original Resident Evil games and their subsequent spinoffs, all the way up until Resident Evil 5, where he was defeated, seemingly for good. In live-action, Jason O'Mara (DCAMU, Agents Of Shield) played Albert Wesker in Resident Evil: Extinction, before being recast with Shawn Roberts for Afterlife, Retribution and
RELATED: Resident Evil™ 2, Resident Evil™ 3 and Resident Evil™ 7: Biohazard, Being Unleashed onto Next-Gen Consoles in 2022
Tamara Smart and Ella Balinska play Jade Wesker, Albert's daughter in their respective timelines. Siena Agudong, Adeline Rudolph, Paola Nuñez, Ahad Raza Mir, Turlough Convery and Connor Gossatti have also been cast in Resident Evil, in currently unknown roles. Mary Leah Sutton will write and produce. Andrew Dabb (Supernatural) is the creator, writer, and executive producer of the upcoming Netflix original. Resident Evil was produced through Constantin Films, which is the studio responsible for the Resident Evil film series.
RESIDENT EVIL NETFLIX TV SERIES OFFICIAL DESCRIPTION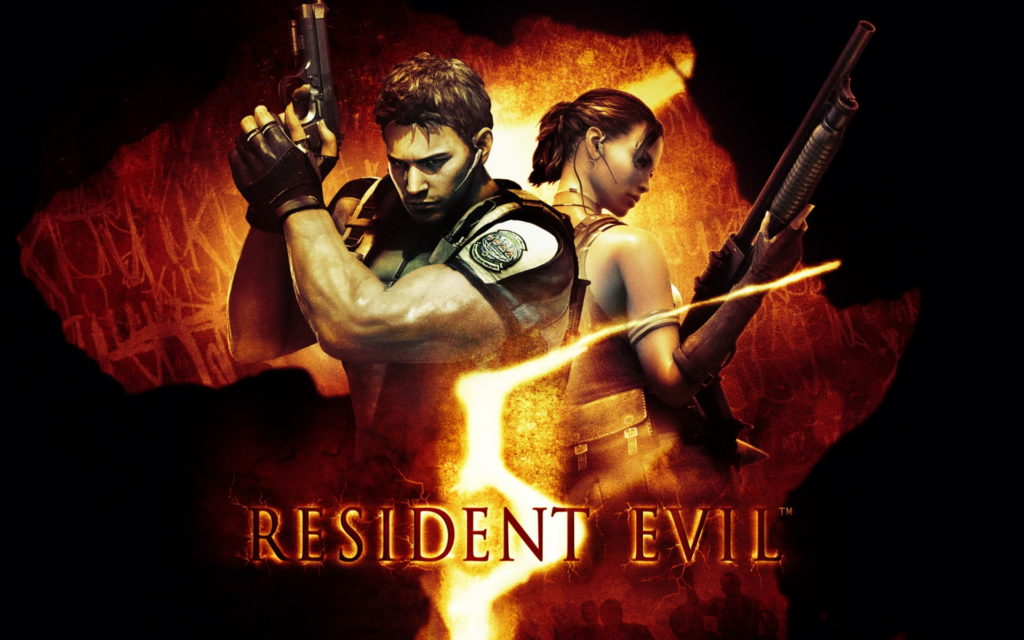 RELATED: Resident Evil Reboot: Hannah John-Kamen Offered Jill Valentine Role And New Remake Details: Exclusive
In the first timeline, fourteen-year-old sisters Jade and Billie Wesker are moved to New Raccoon City. A manufactured, corporate town, forced on them right as adolescence is in full swing. But the more time they spend there, the more they come to realize that the town is more than it seems and their father may be concealing dark secrets. Secrets that could destroy the world.

Cut to the second timeline, well over a decade into the future: there are less than fifteen million people left on Earth. And more than six billion monsters — people and animals infected with the T-virus. Jade, now thirty, struggles to survive in this New World, while the secrets from her past – about her sister, her father and herself – continue to haunt her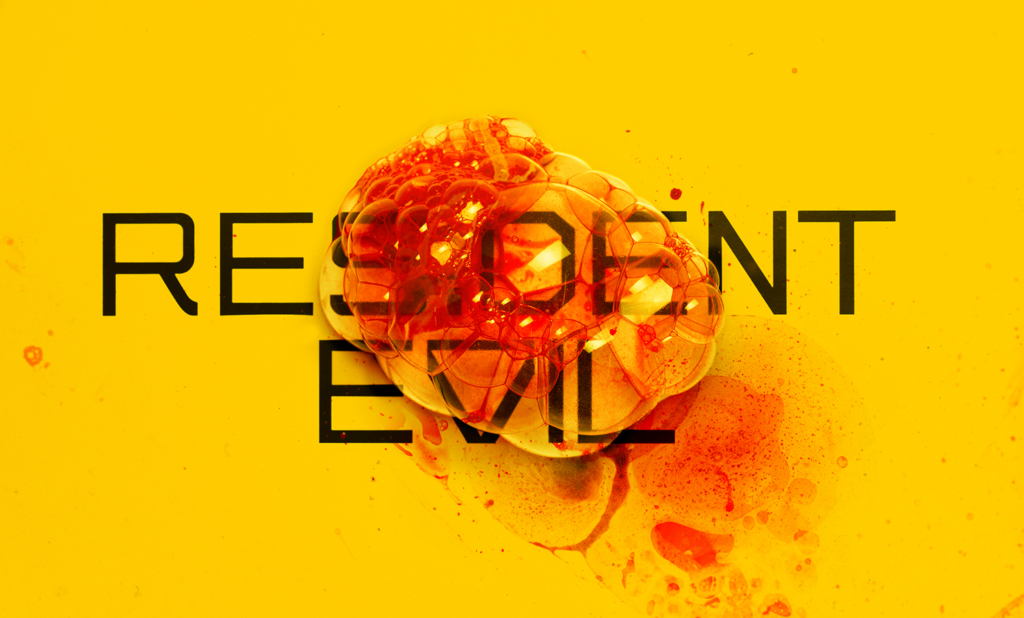 What did you think of the trailer for the Resident Evil TV series? Let us know your thoughts in the comments below or on our social media!
Source: Netflix
KEEP READING: Exoprimal: Futuristic Armor and Prehistoric Beasts Clash in New Capcom IP