This morning Hasbro revealed the next role-play item entries in their popular Power Rangers Lightning Collection product line. Both of these are replicas of items used by the original Blue Ranger, Billy Cranston himself, in the original Mighty Morphin Power Rangers series.
BECOME THE BLUE RANGER WITH THE POWER RANGERS LIGHTNING COLLECTION
First up is the brand new Blue Ranger replica helmet. Continuing in the collection of helmets already released from Hasbro since 2019 including the White, Red, Pink Rangers, Lord Drakkon and Lord Zedd the Blue Ranger is a welcome addition for fans who want to eventually complete a full set of the original team.
RELATED: NEW BOOM STUDIOS POWER RANGERS LIGHTNING COLLECTION ITEMS REVEALED FOR GAMESTOP
As with any Lightning Collection helmet the Blue Ranger release will include adjustable straps inside the shell of the helmet, close with magnets on each side with dummy latches being molded onto the sides to be more show accurate to the suit prop. Like the other helmets it will also include a display stand.
This new helmet will retail for $89.99 and is available on all Fan Channel retailers such as Dorkside Toys, Entertainment Earth, and Hasbro Pulse among others for release around August 1st, 2022.
THE MIGHTY POWER WEAPONS
Last month at Hasbro Pulse's Fan First Tuesday event for Power Rangers a Lightning Collection entry for the iconic Red Ranger Power Sword was revealed and to continue this new set of replicas is the Blue Ranger Power Lance.
RELATED: HASBRO REVEALS NEW MIGHTY MORPHIN POWER RANGERS LIGHTNING COLLECTION PRODUCTS
This Power Lance release is the first official replica made for this weapon as it is an item that was never released by Bandai in their Legacy Collection. For this item Hasbro will not only allow for the lance to be separated into its individual pieces as seen in the show but they will be able to be combined and extended into a full lance reaching close to 55 inches! Like the Power Sword before it the Power Lance will also come with a display stand that allows for display in both modes.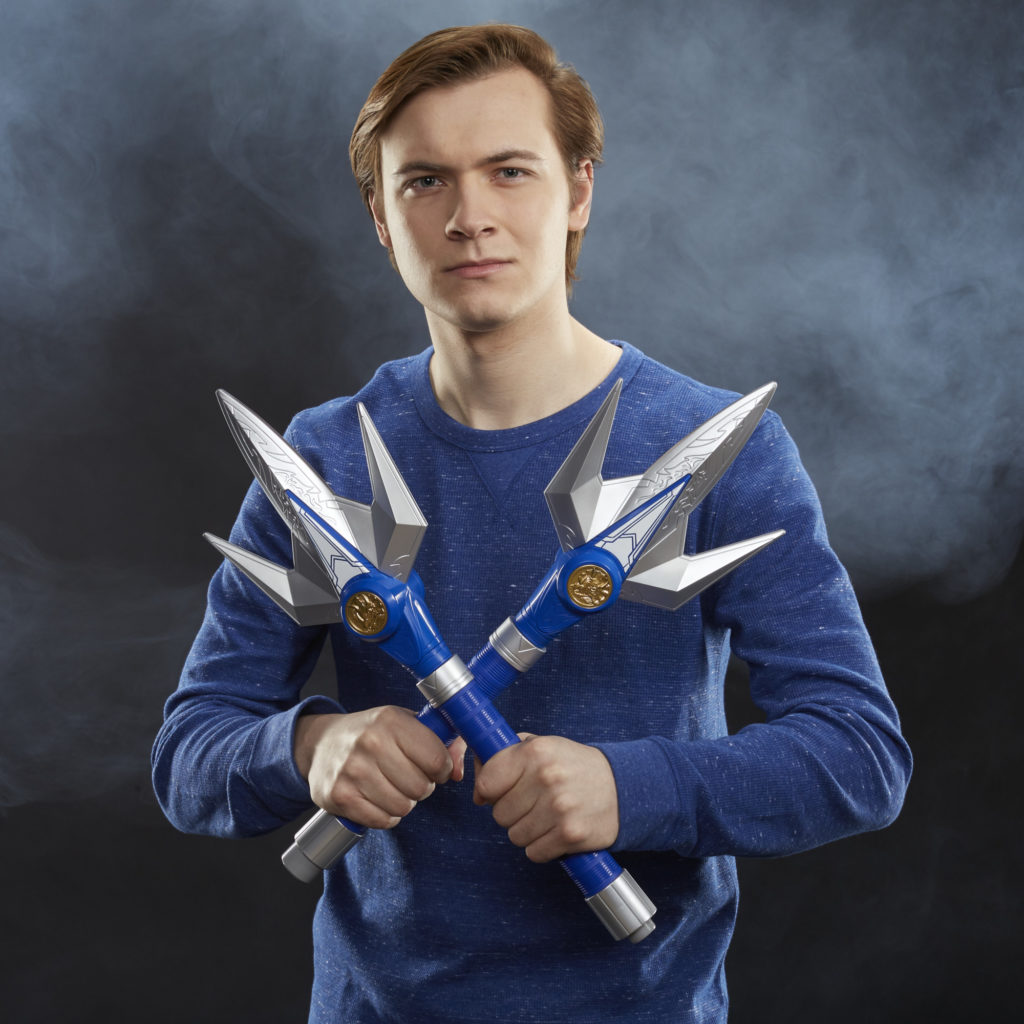 Also included will be a number of lights and sounds to add even more features to this special release. The Power Lance can be pre-ordered right now from Fan Channel retailers for $131.99 with a release date planned for September 1st, 2022. Now with two weapons being released fans are hoping that Hasbro is slowly building towards a full Lightning Collection Power Blaster in the future.
RELATED: POWER RANGERS 30TH ANNIVERSARY SEASON: DAVID YOST SET TO RETURN: EXCLUSIVE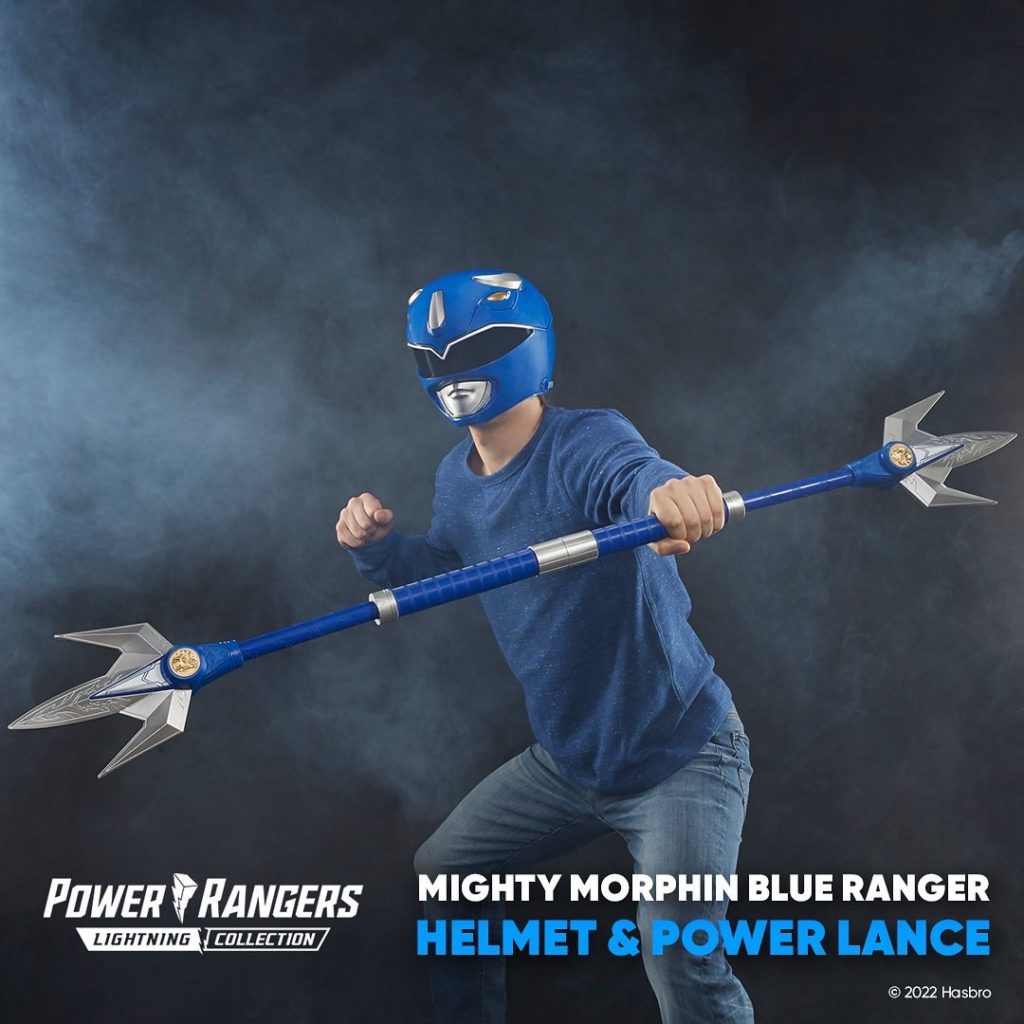 Both of these items are amazing tie-ins to the upcoming lineup of 30th Anniversary celebration items coming later this year and throughout 2023, they also go great with the recent news reported here at The Illuminerdi of the return of David Yost to the franchise for the first time since Power Rangers Zeo in 1996 for Season 30 next year.
Mighty Morphin Power Rangers (1993) stars Austin St. John as Jason / the Red Ranger, Thuy Trang as Trini / the Yellow Ranger, Walter Emanuel Jones as Zack / the Black Ranger, Amy Jo Johnson as Kimberly / the Pink Ranger, David Yost as Billy / the Blue Ranger, Jason David Frank as Tommy / the Green Ranger, Paul Schrier as Bulk, Jason Narvy as Skull, David Fielding as Zordon, Machiko Soga as Rita Repulsa, and Richard Genelle as Ernie.
To stay up to date with all the news for the Power Rangers Lightning Collection fans can check out The Illuminerdi's Josh Perry on his weekly Lightning Storm YouTube series every Saturday at 9:00 am Pacific or on Twitter at @LightningFigPR.
What do you think of these new Blue Ranger items for the Lightning Collection? Do you plan on adding any of these upcoming figures to your collection? Leave your thoughts in the comments below. Also, be sure to follow The Illuminerdi on social media to be notified of more Power Rangers news and updates in the future!
KEEP READING: NEW DETAILS ON HASBRO'S POWER RANGERS LIGHTNING COLLECTION WAVE 12