The Illuminerdi had the opportunity to attend the Obi-Wan Kenobi virtual press conference which included director Deborah Chow along with series stars Ewan McGregor and Moses Ingram. Moses Ingram is playing a new character, Reva, an Inquisitor.
Obi-Wan Kenobi is only a week away and will feature the rematch of the century with Obi-Wan facing off against Darth Vader once again. But Vader isn't the only Dark Side Force wielder in the new series. Obi-Wan Kenobi will be the live action debut of the Inquisitors who were first introduced in the animated series Rebels. Inquisitors are Dark Side Force wielders who serve the Empire under the command of Darth Vader.
During the press conference Moses Ingram shared a bit of insight into her new character.
OBI-WAN KENOBI STAR MOSES INGRAM SHARES NEW DETAILS ABOUT HER CHARACTER REVA
"She's really smart and she plays the offense and she's always 10 steps ahead. She is a subordinate of Darth Vader and she's going to do everything she can to get the job done to the best of her ability. And I think I was most intrigued by just her fervor for what she does."
Although fans are looking forward to the rematch between Obi-Wan and Vader it seems like Reva will also be a formidable foe for the Jedi. In Rebels the Inquisitors were a compelling threat hunting not only surviving Jedi, but Force sensitive children. However, Vader never lost his rage and hatred for his former Jedi Master and friend, OBi-Wan Kenobi. Moses Ingram talked about getting into character and how much fun she had playing a character from the Dark Side of the Force.
RELATED: OBI-WAN KENOBI CREW PLAYED JOHN WILLIAMS MUSIC WHILE FILMING FIGHT SCENES
"It was really fun. It's fun to be bad. [LAUGHS] It's fun to be bad and also, I feel like the weaponry and the stunt work, once you get to a point where your body is confident doing the moves that plays into it as well as the costumes. Suttirat did such an amazing job, our costume designer. Like, building something that when you step into it, it lends itself to a feeling, you know what I mean? And so, I was happy to be there. I was really happy to be there."
The Inquisitors have been fascinating since they were first introduced in Rebels, but bringing them into the world of live action, especially with a character like Obi-Wan Kenobi, adds another layer of excitement. How and where Reva and the other Inquisitors will find Obi-Wan remains a mystery, but it will be exciting to see the Jedi Master face off against them.
RELATED: EWAN MCGREGOR DESCRIBES THE VOLUME'S REVOLUTIONARY VFX TECHNOLOGY USED ON OBI-WAN KENOBI TV SERIES
Obi-Wan Kenobi is set ten years after Revenge Of The Sith with the Empire at the height of their power and the few surviving Jedi still in hiding. Knowing that Obi-Wan is able to stay hidden on Tatooine until A New Hope, it will be interesting to see what leads to the confrontation with Darth Vader. Reva seems like she will be a major part of the hunt for Obi-Wan perhaps leading Vader to his once friend.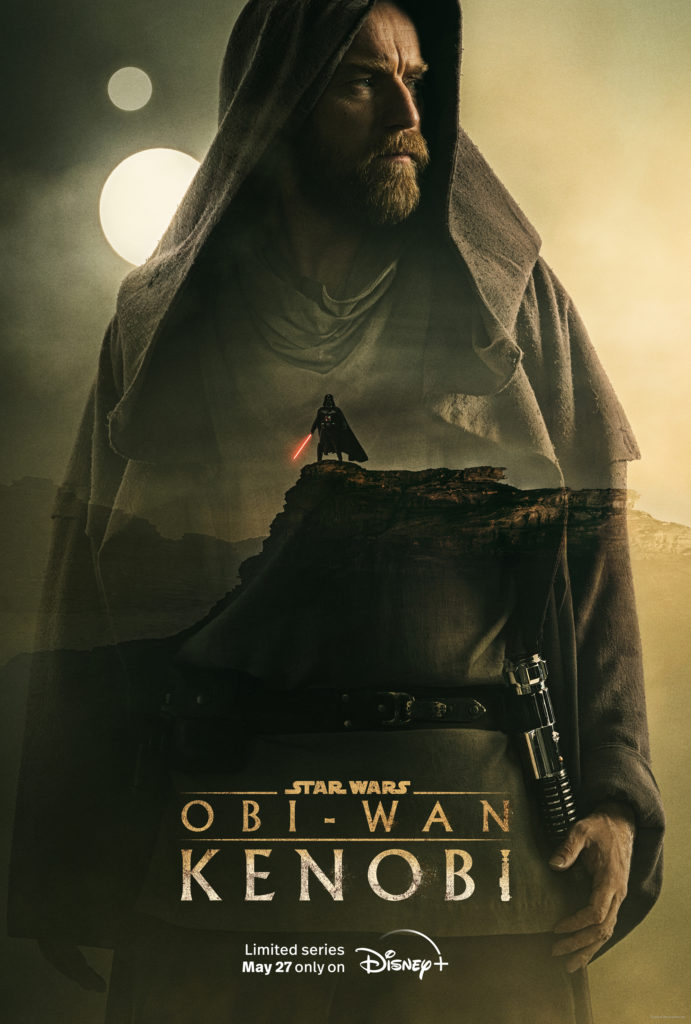 The first two episodes of Obi-Wan Kenobi will debut May 27, 2022 with subsequent episodes premiering on Wednesdays. Are you looking forward to Obi-Wan Kenobi? Are you excited to see Inquisitors move into live action Star Wars? What are you most excited to see in Obi-Wan Kenobi? Leave your thoughts in the comments below or on our social media and check back with The Illuminerdi for more Star Wars and Obi-Wan Kenobi.
KEEP READING: DEBORAH CHOW BREAKS DOWN THE RETURN OF DARTH VADER & WHY IT FELT NATURAL TO CONTINUE THIS ICONIC STORY