Recently we received what could be our first look at Namor in Black Panther: Wakanda Forever. Currently circulating the internet is a piece of blurred promotion art for the upcoming film, and it might confirm his role in the Black Panther sequel!
First Look At Namor in the Marvel Cinematic Universe?
VIDEO: Asher Freidberg
Namor's MCU Look?
RELATED: NAMOR V AQUAMAN: HOW TO MAKE THE SUB-MARINER THE TRUE UNDERWATER BOX-OFFICE KING FOR MARVEL
This image could also be our first look at Tenoch Huerta as Namor in Black Panther: Wakanda Forever, a casting we had reported last year. Of course, this image is very blurry, and it's a little soon for us to say if Huerta is definitively playing The Sub-Mariner.
Who Is Namor?
RELATED: NEW MARVEL STUDIOS' DAREDEVIL SERIES IN THE WORKS!
In the comics, Namor is The Sub-Mariner and ruler of Atlantis. He has the ability to swim at high speeds, possesses super-strength and is technically the first mutant published by Marvel Comics. Many have drawn similarities to DC Comics' Aquaman, although Namor actually debuted in 1939 while the latter debuted in 1941. He has been both a hero and villain throughout the history of the Marvel Universe, and has had a rivalry with both Black Panther and Reed Richards in the comics. His character has also been a member of many famous teams, both good and bad, including The Illuminati, The Avengers, The Defenders, The Cabal, The X-Men and many more.
A Comic-Inspired Design?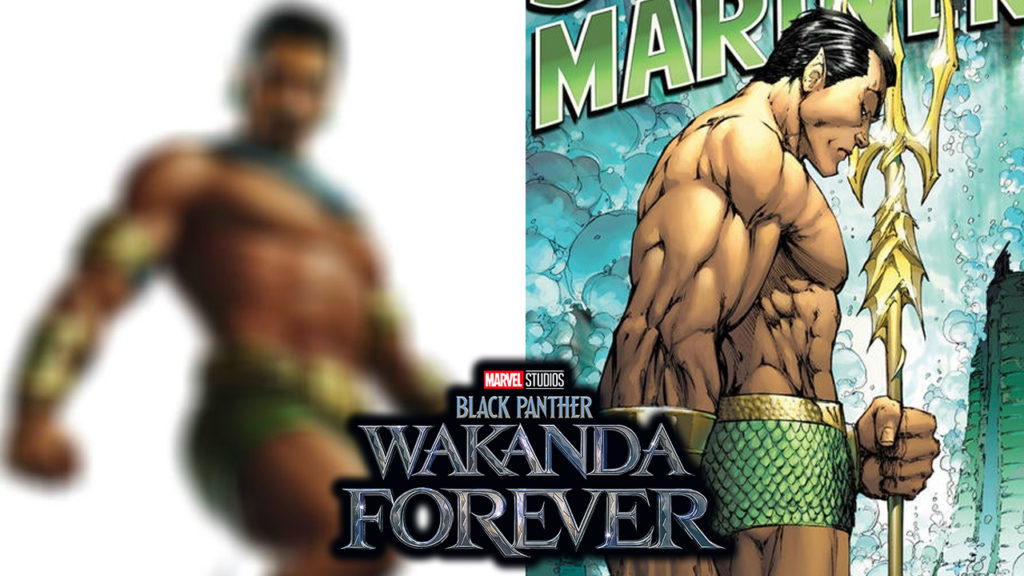 RELATED: BLACK PANTHER 2: TENOCH HUERTA IS NAMOR AND INTRIGUING ATLANTEAN SUPPORTING CAST REVEAL: EXCLUSIVE
This piece of art bears resemblance to Namor's comic book attire, but made it look more realistic, and might even have some Aztecan influences. A while back, we reported that the Marvel Cinematic Universe's version of Atlantis could be known as Tlālōcān. Tlālōcān is described as a paradise ruled over by the Aztecan rain deity, Tlāloc. This version of "Atlantis" might not even be referred to as such. It helps to not only differentiate the underwater kingdom from other iterations of the long-lost city, but also incorporates real locations and Aztecan culture.
RELATED: DOCTOR STRANGE 2 STAR BENEDICT WONG CONFIRMED TO APPEAR IN SHE-HULK: ATTORNEY AT LAW
Namor's armor differs greatly from the Black Panther's armor, as well as the people of Wakanda. The Black Panther and most Wakandan warriors wear full suits of Vibranium armor, while Namor appears to be fairly exposed. Luckily for The Sub-Mariner, his body is his armor. He can take high-caliber bullets to the chest, fall from great heights and stand toe-to-toe with the Marvel Universe's finest. More often than not, he actualy does battle Earth's Mightiest Heroes, as well as The Fantastic Four and The Squadron Supreme.
Namor's War On Wakanda?
RELATED: 7 EXCITING CORNERS OF THE MARVEL UNIVERSE THAT NAMOR'S INTRODUCTION COULD REVEAL
We expect to see Namor act as a main antagonist in Black Panther: Wakanda Forever and to challenge whomever now has the title of Black Panther in Wakanda. With the untimely passing of Chadwick Boseman in 2020, many have wondered who would take on the mantle of Black Panther. Many, including the heads at Marvel Studios, feel that T'Challa should not be recast out of respect for Boseman's incredible legacy.
Member of The Illuminati?
RELATED: WHO COULD BE ON EARTH-616'S ILLUMINATI?
It was recently explained by the Michael Waldron, the writer of Doctor Strange in the Multiverse of Madness, that Namor was not included on Earth-838's Illuminati team because Marvel Studios had other plans for the character, and with Black Panther: Wakanda Forever set to hit theaters this year, it's an understandable decision. That doesn't mean we won't see the character appear in a possible future Earth-616 iteration of The Illuminati.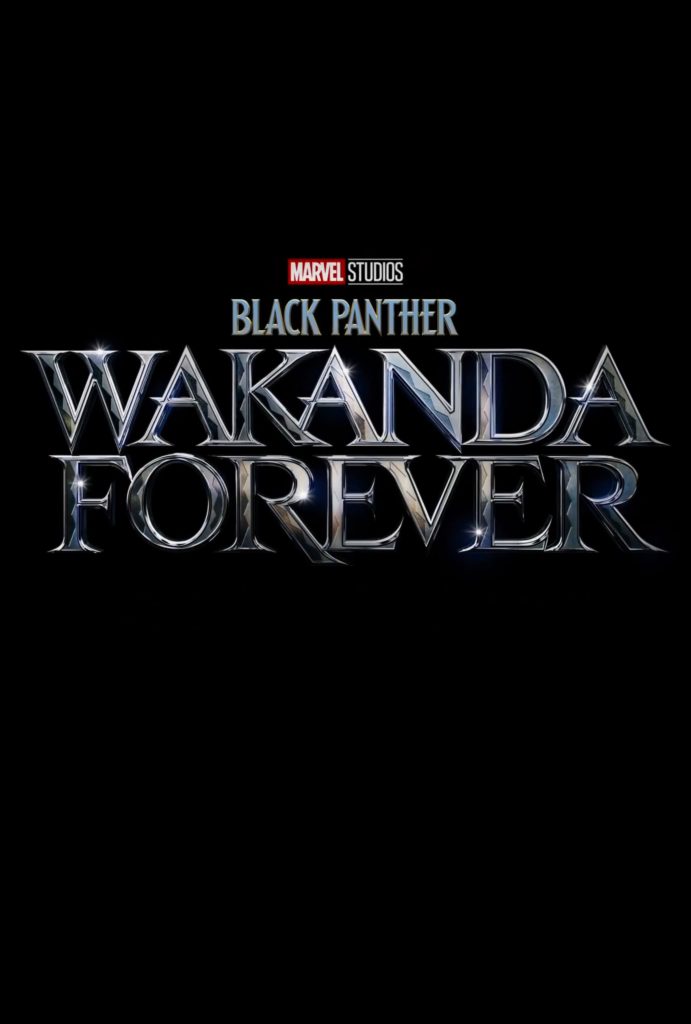 With this piece of promotional art floating around, it's only a matter of time until clearer images begin to surface for the upcoming Black Panther sequel. Black Panther: Wakanda Forever is currently slated for a November 11th, 2022 release. What are your thoughts on this potential first look at Namor The Sub-Mariner in the Marvel Cinematic Universe? Are you excited to possibly see a battle between Wakanda and Tlālōcān? Let us know in the comments and on our Twitter!
CONTINUE READING: DOCTOR STRANGE 3: EVERYTHING WE KNOW!