In Doctor Strange in the Multiverse of Madness, the multiverse was blown open, taking us to worlds where variants of heroes exist that haven't yet debuted in the Marvel Cinematic Universe! These peeks into alternate universes could be possible teases for what's to come on Earth-616!
***SPOILERS AHEAD for Doctor Strange in the Multiverse of Madness***
Is Avengers Tower Now The Baxter Building?
VIDEO: Asher Freidberg
What is The Baxter Building?
In the comics, The Baxter Building is the home of The Fantastic Four, a team of heroes set to soon debut in the Marvel Cinematic Universe. The ownership of the building has moved around over the years, but in modern comics, this building is owned by Reed Richards.
RELATED: WHAT'S NEXT FOR BLADE IN THE MARVEL CINEMATIC UNIVERSE?
Back in 2017's Spider-Man: Homecoming, we learned that Tony Stark was selling Avengers Tower to an unknown buyer. For years now, fans have wondered who has purchased this building, and a popular fan theory for years has been that The Fantastic Four will move in.
Earth-838
In Doctor Strange in the Multiverse of Madness, we were introduced to Earth-838, an alternate dimension within the Marvel Cinematic Universe. On this Earth, cities are much more advanced and maintain harmony with greenery. These advancements are likely due to none other than Reed Richards, A.K.A. Mister Fantastic.
RELATED: EARTH-838'S ILLUMINATI'S ASTONISHING HISTORY EXPLAINED!
As confirmed by The Illuminati, Reed Richards, played by John Krasinski, is the smartest man alive in this reality. Given that these advancements took place on Earth-838 and not Earth-616, the core universe we typically follow, it would make sense that Mister Fantastic is responsible. Many of the advancements likely conceptualized, researched, and developed in the Baxter Building.
Earth-616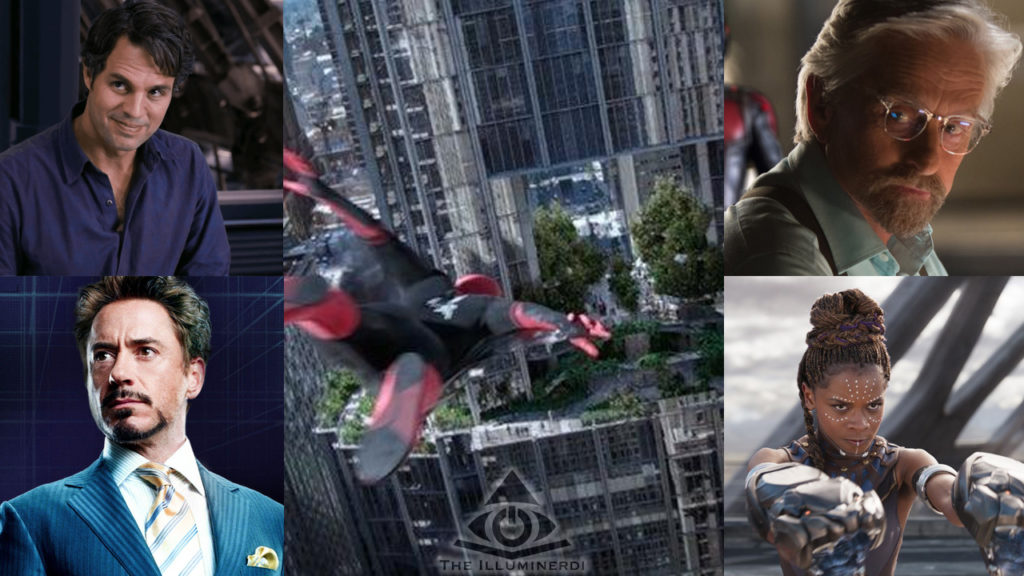 The smartest people alive on Earth-616 have been said to be Tony Stark, Bruce Banner, Hank Pym and Shuri. The absence of Reed Richards in this reality would explain why they haven't gotten to Earth-838's level of advancement. As well as the lack of a Baxter Building.
RELATED: DOCTOR STRANGE IN THE MULTIVERSE OF MADNESS MIND-BLOWING POST-CREDITS SCENES EXPLAINED! (SPOILERS)
Something we have noticed was the advancements on Earth-838's reality bear similar traits to Earth-616's remodeled Avengers Tower. As seen in Spider-Man: Far From Home, Avengers Tower has undergone major remodeling since being sold by Tony Stark. The new building has a very similar design and structure, as well as the amount of greenery incorporated.
Fantastic Four Film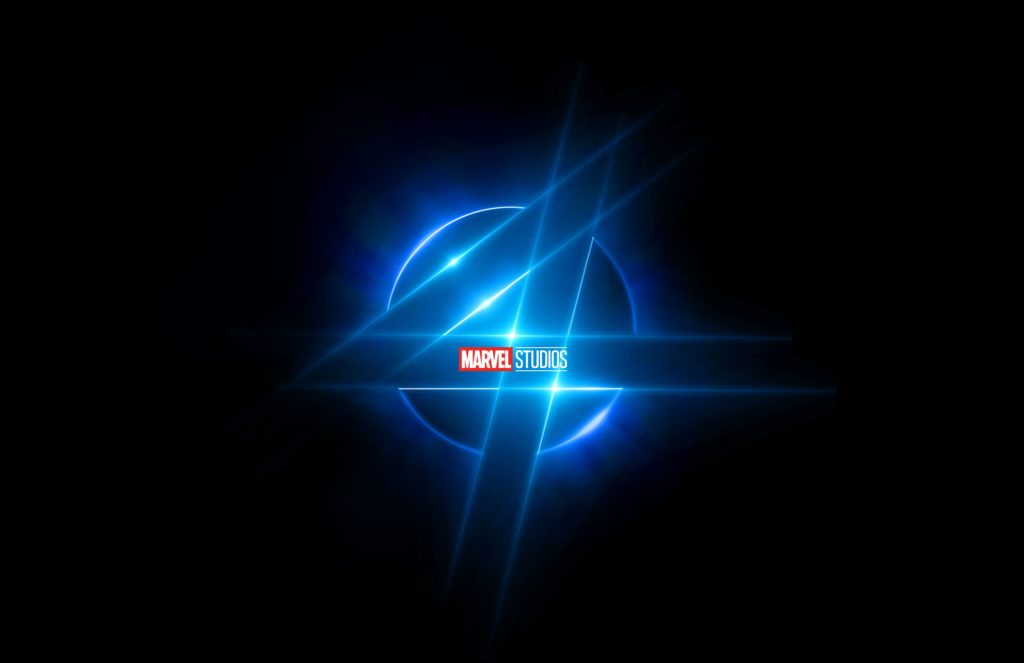 Up until recently, Jon Watts, director of the MCU's Spider-Man Trilogy was set to direct the upcoming MCU Fantastic Four film, but dropped out due to personal reasons. Prior to this, Watts likely was sewing seeds for this upcoming film throughout the Marvel Cinematic Universe. An example being the sign behind Peter and MJ in Spider-Man: Far From Home, with a sign counting to four saying they're excited to show us what comes next.
This could have just been a tease for Phase Four of the MCU, but being specifically on Jon Watts' project, it likely means that many of these teases were in service of a future Fantastic Four film!
RELATED: ELSA BLOODSTONE: IMPORTANT FUTURE MCU CHARACTERS YOU NEED TO KNOW!
Just because Watts is no longer set to direct the Fantastic Four film doesn't mean the groundwork he laid for the team isn't still present. Marvel Studios has the creative teams of different projects in the loop with each other, meaning Sam Raimi and Michael Waldron were likely continuing Jon Watts' story threads. Watts might have potentially already laid the groundwork for the Baxter Building, though there is no way of knowing for sure.
Spider-Man's Future with The Fantastic Four?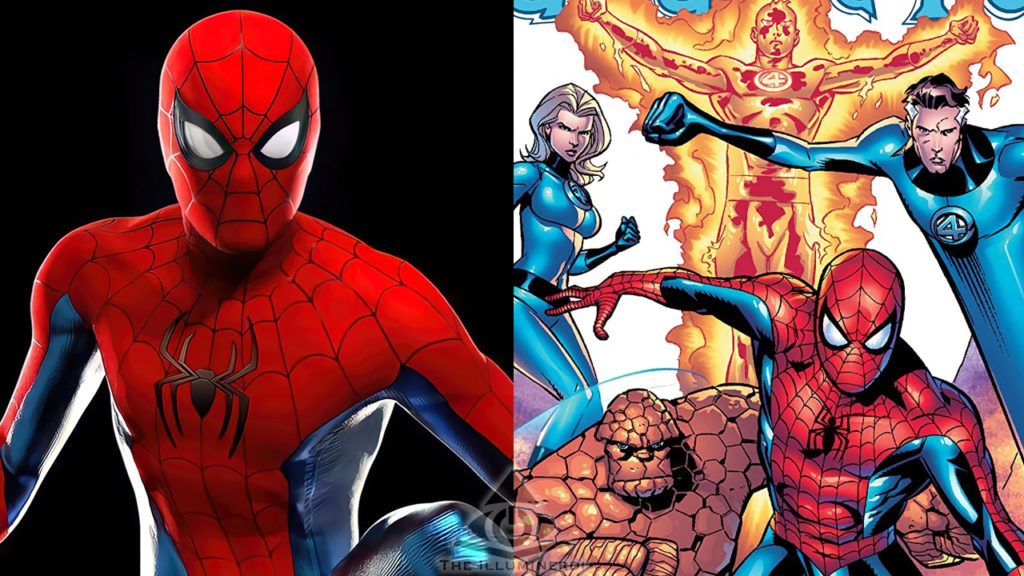 The final scene in Spider-Man: Far From Home, where Spider-Man was seen gliding through the atrium of the renovated Avengers tower felt like it could have been a tease for Peter Parker meeting the Fantastic Four. In the comics, Spider-Man and the Fantastic Four have teamed up many times over the years, and when Watts was announced to direct the Fantastic Four film after finishing Spider-Man: No Way Home, it seemed like that was the direction being taken.
RELATED: MOON KNIGHT'S JAW-DROPPING POST-CREDITS SCENE EXPLAINED!
Luckily, it easily could be. Just because Jon Watts stepped away from the project doesn't mean the plot threads he sewed won't be continued. With Spider-Man's current arc in the MCU, currently leaving him without any family or friends, he could find a second home with the Fantastic Four and the Baxter Building, much like in the comics.
What are your thoughts on this theory? Do you think that Avengers Tower is now the Baxter Building? Let us know in the comments and on our Twitter!
CONTINUE READING: WHO WILL BE ON THE MCU'S EXCITING YOUNG AVENGERS ROSTER?