Russell Curry, the man behind everyone's favorite Raftkonian, greeted us with many memorable moments in Power Rangers Dino Fury.
A part of his charm is his unapologetic sense of humor. For those of you who were wondering about where this funny man gets his jokes, stay tuned, you're about to find out.
RELATED: CHANCE PEREZ REVEALS WHY HE LOVES HIS POWER RANGERS DINO FURY CHARACTER JAVI
The Illuminerdi was granted an opportunity to have a discussion with Russell Curry and Chance Perez about Power Rangers Dino Fury, we discovered the secrets and origins behind Russell's sense of humor.
Russell Curry Talks The Humor Of Dino Fury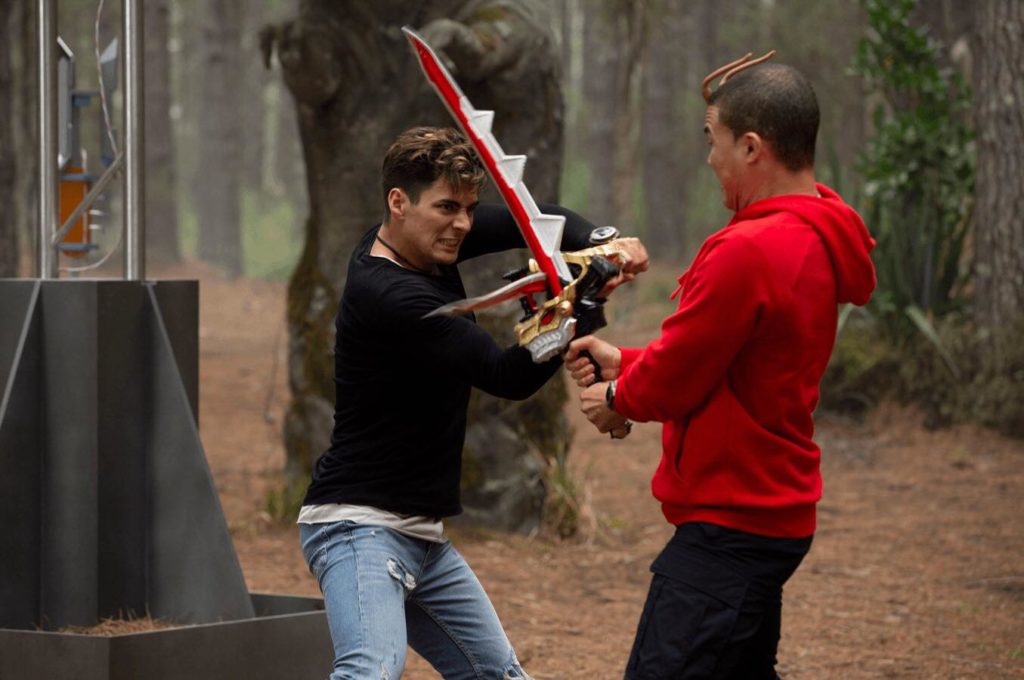 The Illuminerdi: Russell, I have to ask you, is there anything you personally wanted to add to Zayto? Whether it be characteristics or storywise that wasn't in the original scripts?

Russell Curry: There were a lot of things that we came up with as time went on. I think the humor aspect, like anything that's… well, not anything that's funny. But a lot of the things I'm most proud of that I got to craft together with our writers, and our directors, and Simon as the time went on, were Zayto's really funny moments in my opinion.

So for instance, episode two… I'll just give you two quick ones. Episode two of season one, when we're talking to Warden Garcia. And he shows the, "Was this their vehicle?" And he does the drawing. It was mine and Charlie's idea for Zayto to be like, "No." That wasn't in the script. So very, very proud of that. And also episode two of season two, when we were doing the table read. We had the whole back and forth about the wheely joke…

Chance Perez: The, yeah.

Russell Curry: Yeah, It'll be wheely cool.

Chance Perez: Right.

Russell Curry: And in the table read, I just was moved to say, "Be wheely careful." Which wasn't written in the script. And they were gracious enough to say that, "Yeah, we can record that Russell, just keep goofing off. Why not? We'll reward you for it."

Chance Perez: With table reads, we would always throw stuff like that in there. And if it got a laugh, they would usually write it in. And it was so cool working with them in that way.

The Illuminerdi: I love that.

Russell Curry: So collaborative. Yeah, it's amazing.
RELATED: DINO FURY CAST TALKS ABOUT THE COLLABORATION PROCESS WITH FIRST TIME POWER RANGERS SHOWRUNNER SIMON BENNETT
There's been a lot silence following a lot of noise in the Ranger Nation. It's quite refreshing for news like this to lighten the mood while we wait for more information regarding the second half Dino Fury season two, season 30 and the highly anticipated reboot.
Power Rangers Dino Fury's cast comprises Russell Curry as Zayto the Red Dino Fury Ranger, Kai Moya as Ollie Akana the Blue Dino Fury Ranger, Hunter Deno as Amelia Jones the Pink Dino Fury Ranger, Tessa Rao as Izzy Garcia the Green Dino Fury Ranger, Chance Perez as Javi Garcia the Black Dino Fury Ranger, Jordon Fite as Aiyon the Gold Dino Fury Ranger, Jared Turner as Void Knight, and Jo Davidson as Solon.
RELATED: WHAT'S GOING ON IN POWER RANGERS DINO FURY SEASON 2? (THEORY)
All episodes of Power Rangers Dino Fury season one are available on Netflix while the first of season two is available on Netflix only in the USA and Canada for the time being.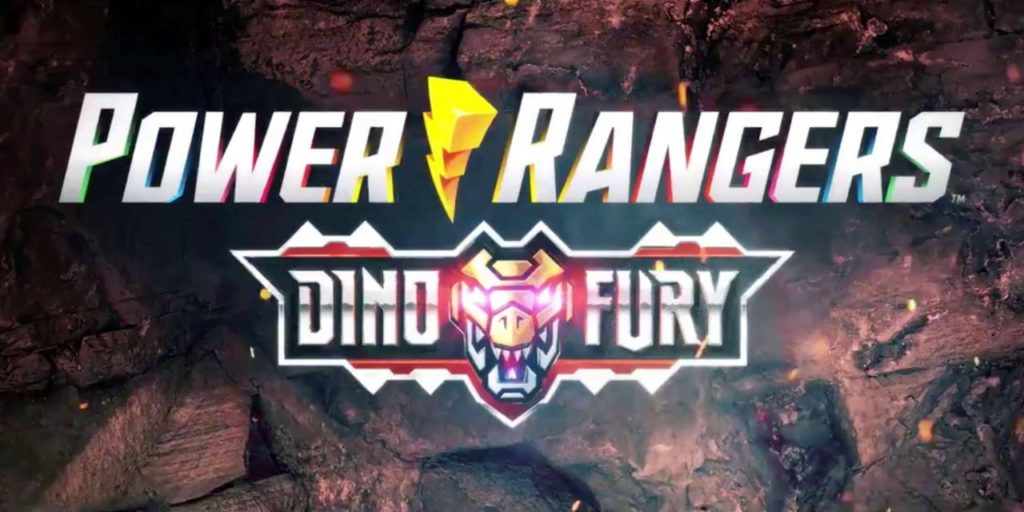 Ranger Nation, tell us your thoughts on this. Does Russell Curry's Zayto crack you up? Is Zayto your favorite Dino fury ranger? If not, who is your favorite ranger? Let us know in the comments below. If you like what you read follow us on Twitter or Facebook, so you don't miss any more Power Rangers content like this in the future!
KEEP READING: BLUE BEETLE: TED LASSO'S JASON SUDEIKIS REPORTEDLY CAST AS TED KORD IN INTRIGUING NEW LIVE-ACTION FILM