Lionsgate's new sci-fi thriller, Zero Contact, is unique not only in the story it is telling, but the filming process as well. The film is told through a Zoom call between multiple characters as they must make a decision that will impact the world at large. Zero Contact was filmed entirely isolated with the actors performing in front of a camera that they themselves set up along with the lighting, set design, and wardrobe. While first time director Rick Dugdale and his team were able to watch the performances and communicate with the actors over Zoom calls this was a truly unique filming and performance experience for the actors.
The Illuminerdi had the opportunity to speak with Zero Contact star Aleks Paunovic about this one of a kind experience. Aleks explained not only why he agreed to the seemingly insane production of Zero Contact, but how they managed to pull it off. And it all started with his friend Rick Dugdale a well established producer in Hollywood, but who would helm this exciting project.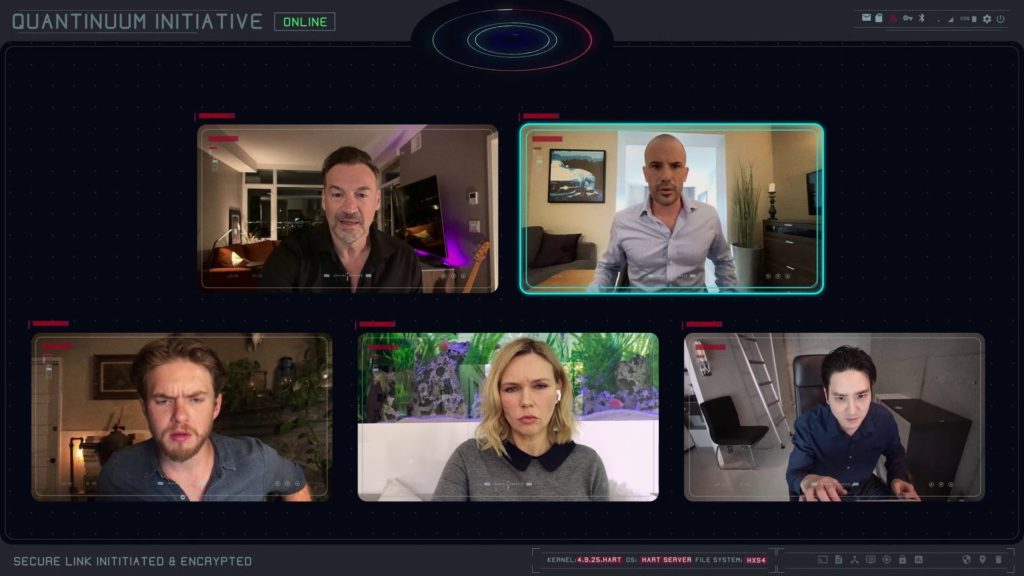 "Honestly, Rick Dugdale is a producer, and this was his first directorial debut, and I'm really good friends with him. He's one of my closest friends and to have a producer that is a close friend in Hollywood is very rare. So, he is one of the good ones, and we've known each other for years and he cast me in a film called Blackway with Anthony Hopkins, and that's where we really became quite close.

And then he asked me during the pandemic, when it was happening, he called me and he just said, 'look you know we were supposed to go do a film in Europe and obviously, everything is all shut down, but the team still wants to stay creative, so we were thinking about writing a movie where we could all just be in our homes.' And I went, 'I'm in.' Give me a call when it's ready.

And like ten days later they had a script, and I was like, are you kidding me? And in the back of my head, Cam Cannon, who is a great writer but in the back of my head, I was literally going, there is no way this script is gonna be good in ten days. I read the script and it was fantastic. So, I would have done it anyway, just because it is Rick, but the script was great. The premise was amazing, and it had nothing to do with the pandemic.

But the idea of zero contact was literally no contact between any of the characters. And the ride that we get to go on, I thought it was so compelling to be a part of that. And that's what drew me to it. Rick just asked me, I just knew I was going to say yes and I enjoyed the whole ride because he's one of my best friends. And for it to be his directorial debut, it was just an honor to be a part of."
RELATED: OBI-WAN KENOBI STARS EWAN MCGREGOR AND MOSES INGRAM TALK ABOUT JEDI SCHOOL STUNT TRAINING
Zero Contact was new territory for everyone involved with director Rick Dugdale, his creative team, and the actors figuring out how exactly they were going to create this movie together, but separately. Zero Contact was filmed across multiple countries at the height of the pandemic. Aleks Paunovic explained how the filming process worked and praised the hard work of Zero Contact's post team for putting all of the footage together.
"Yeah, right, you are totally jumping off the deep end. Not only am I going to do a movie, but I'm going to do a movie that I have no idea how to do this movie. The real stars are I think the editors, the sound department, the score, like they really had to put their heads together and make this film basically putting this massive puzzle together. Just so you know, when we were recording this, when we were shooting this, you know their characters, there's like seventeen different countries were involved in this, so when we were shooting it, we had the whole team on the zoom.

Like I can see twelve people on the zoom talking about what we're gonna do, and how we're gonna do it, and then I'm getting ready to do the scene, and then everybody goes on mute, except one person. And that one person just feeds me the lines and I react as if I'm talking to that character. So, everyone did it that way. So, having the editor to, 'so, ok this reaction goes great with that reaction. So, it was difficult to do as an actor. To really not be opposite of the person that I am talking to.

But it's a testament to Rick, knowing what kind of movie and the flow that the movie that his vision was of how it would go. You know, could we get move inflection here, can we more subdued here. So, his direction would really help with tone of the film. But it was not a normal way to make a film. But seeing the end version of it, the editors, score, sound, they just totally, visual effects, they just totally knocked it out of the park."
RELATED: OBI-WAN KENOBI DIRECTOR DEBORAH CHOW EXPLAINS FITTING THE NEW SHOW INTO THE EXPANSIVE STAR WARS TIMELINE
The actors in Zero Contact never met and were not acting with each other. Instead the post team built the film based upon the different performances and reactions that the actors filmed. Not only did the Zero Contact actors never meet, they largely performed their roles without consulting each other about their respective arcs or chemistry. Aleks Paunovic revealed that this added a sense of spontaneity to the performances. He also revealed that this was a unique viewing experience for him as well given that the first time he watched Zero Contact he, like the audience, had never seen the full picture of this film before.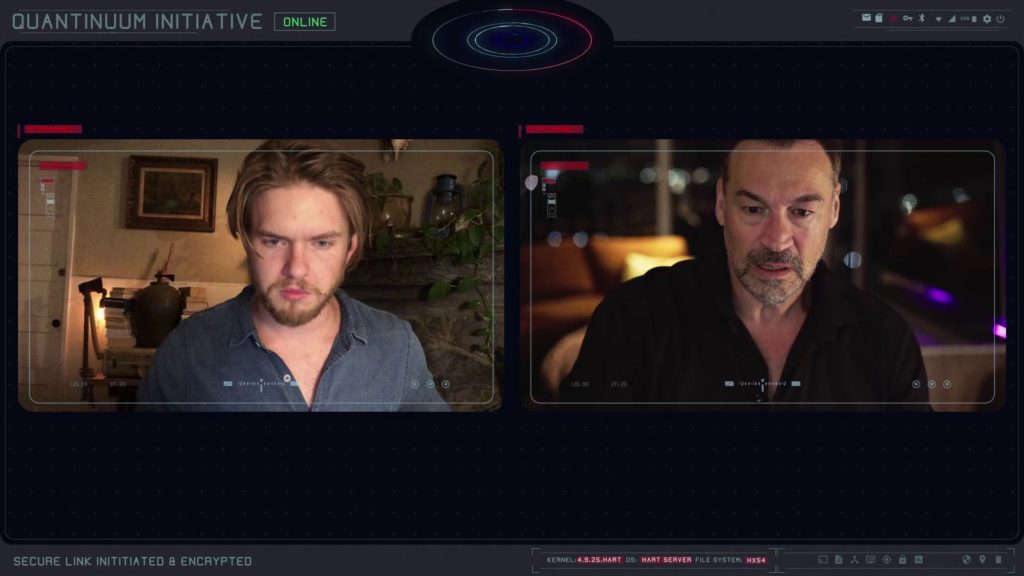 "So, minor discussions of where we went with it, but it was really just gut instinct. The words on the page, they were so bright and full that it really kind of took us to where I think it needed to go. And kind of talking to everyone else about it, I feel like it would have taken away from the spontaneity of what you get to see in the film. Which I really like, because it was literally, you were watching it for the first time.

Just when I watched the film for the first time, like it was a totally different experience. Because I had no idea what the other performances were. So, I was watching it as a first-time viewer also. So, I knew what my stuff was, but I didn't know what any other reactions would be, and how the story would go. So, it was really exciting to just be a viewer and see the choices that the other actors made."
RELATED: THE BOB'S BURGERS MOVIE CREATOR REVEALS HOW THE MOVIE WILL PLAY INTO THE INSANE CONTINUITY OF THE TV SERIES
This sounds like a one of a kind experience as an actor and it is a true testament to everyone involved how natural the chemistry feels between the characters in Zero Contact given the fact that none of them were actually playing off each other. Interestingly Zero Contact will continue with two sequels making this a trilogy, but the next two films will be taking a more traditional approach to production with the crew and actors working together in person.
ZERO CONTACT OFFICIAL SYNOPSIS AND TRAILER
Starring Academy Award® winner Anthony Hopkins (The Silence of the Lambs), this high-tech thriller chillingly reimagines our isolated, virtual world. Hopkins plays Finley Hart, the eccentric genius behind a global data-mining program. Upon his death, five remote agents — including Finley's son — are contacted by a mysterious A.I. entity to reactivate the initiative, which may enable time travel. As sinister events occur at each of the agents' homes, they must decide whether entering their passwords will save the world…or destroy it.
Zero Contact will be in select theaters as well as on demand and digital May 27, 2022. Are you a sci-fi fan? Are you going to watch Zero Contact? What do you think about this unique filming style? Leave your thoughts in the comments below or on our social media and check back with The Illuminerdi for more.
KEEP READING: ZERO CONTACT STAR CHRIS BROCHU NEVER MET CO-STAR ANTHONY HOPKINS WHILE PLAYING HIS SON IN NEW SCI-FI THRILLER: EXCLUSIVE INTERVIEW