A recent Film Festival hit is about to premiere on Amazon Prime Video. Read our review to find out if Emergency is worth a watch:
The dark comedy just premiered at the Sundance Film Festival to a lot of buzz. Shortly after, Amazon swooped in and secured the rights for the film. After it's theatrical run, which started last Friday, Emergency is now about to hit the streamer and it's one you don't want to miss.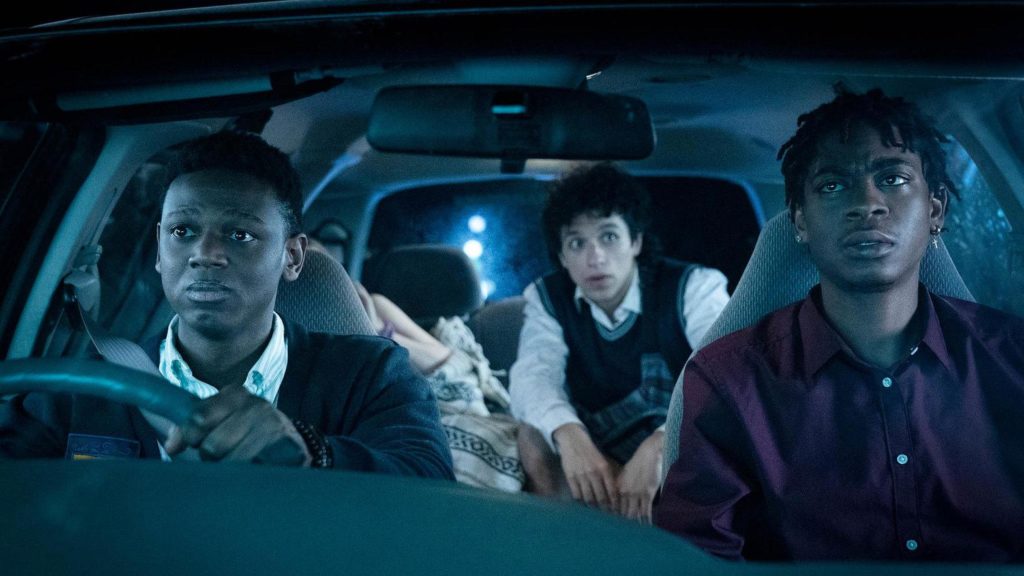 Emergency's Wild Ride
The story of Emergency has now been told in two different forms. Obviously with the recently released feature film, however a few years ago Emergency also premiered at the Sundance film festival, as a short film. That short went on to win the Grand Jury Prize in 2018. That was also written and directed by the same duo, K.D. Dávila and Carey Williams, who helmed the Amazon Prime Video feature film.
Emergency's journey is quite rare and other movies who followed a similar path have resulted in some amazing films. Damien Chazelle's Whiplash is a prime example, as his award winning film is based on his own short film with the same name. Both iterations starred J.K. Simmons in the role of Fletcher, for which the actor went on to win the Oscar. Whiplash is now being praised as one of the best films of the last decade. While Emergency likely won't achieve that status, it brings a dark comedy with relevant social issues to the big (and small) screen.
Emergency Official Trailer
Kunle and Sean are about to graduate college and plan to have a legendary night partying in celebration. However after they find an unconscious girl, the night takes a dramatic turn as they try to get her to the hospital.
RELATED: THERE ARE NO SAINTS MOVIE REVIEW: A SALACIOUS, BRUTALLY VIOLENT DAD MOVIE
Emergency shines with its great cast. The three leads played by RJ Cyler, Donald Elise Watkins and Sebastian Chacon have great chemistry and bring a lot of chaotic, yet honest energy to the screen. While Cyler's energetic performance brought the most laughs, Chacon's Carlos does steal a lot of scenes through his kind humor. While the film is a dark comedy and does have plenty laughs, its relevant themes are dealt with care. Donald Elise Watkins therefore delivers the more showy performance and brings emotional weight to the film.
The film tackles its relevant themes through a partly comedic and partly scary journey and a dramatic, emotionally hard-hitting finale. That is a genre combination that is quite rare for this type of story, but works well. On the one hand it's an entertaining buddy comedy, but then quickly drifts into a scary drama.
RELATED: THE BOB'S BURGERS MOVIE REVIEW – BIG, BOLD, AND BEAUTIFUL
Emergency showcases the sad racism that's still active in today's society that prevents our protagonists from just calling the police or an ambulance and allowing them to continue celebrating their college graduation. Instead, they have to go on a dangerous drive to the hospital because they just want to help. Emergency therefore has many different tones, but juggles them very well due to Carey Williams' distinct directing.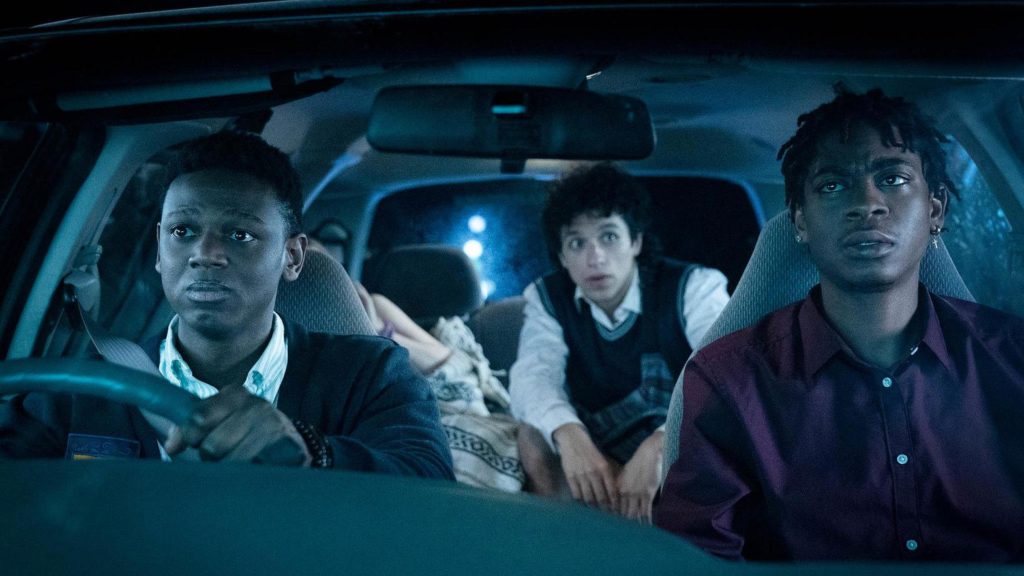 Emergency sadly doesn't quite know when to end. There were many moments where I was like, "Strong ending", but the film still continued for another twenty minutes. That's not necessarily a bad thing, as there were some loose ends on the character side that still needed to be resolved, but it kind of showed how the film's pacing is off.
You can feel that this was a short story before. While I haven't seen the original short film, it's easy to imagine which parts were added to the feature film. While those scenes set the tone, there never was any real reason for them to be included, as they don't have any real effect on the plot itself. And that plot starts to feel repetitive, as as the film basically steamrolls to the finale.
RELATED: CHIP 'N DALE RESCUE RANGERS REVIEW: SELF-AWARE REBOOT GOES NUTS IN THE BEST WAY
Emergency entertains as a scary dark comedy that shines with a great cast, yet suffers from pacing issues. Regardless, the new release is well worth a watch.
3.5/5
Emergency is playing in theaters and is available on Amazon Prime Video. The film is written by K.D. Návila and directed by Carey Williams. It stars: Donald Elise Watkins, RJ Cyler, Sebastian Chacon and Sabrina Carpenter. Are you planning to watch it? Have you seen it already, if so how did you like it? Let's discuss everything in the comments down below and on our social media.
KEEP READING: THERE ARE NO SAINTS MOVIE REVIEW: A SALACIOUS, BRUTALLY VIOLENT DAD MOVIE