**MAJOR SPOILERS FOR TOP GUN: MAVERICK**
The Illuminerdi's We're Always Watching is our new movie podcast where members of this nerd collective discuss the newest movies to hit theaters and streaming services. On We're Always Watching we will give listeners a bit of insight into the filmmaking process as we look back at the pre-production and production news during filming. We'll also go through any exclusives we had about this project and look at which were true and if any weren't, why that might be. We will also of course be breaking down and giving our in-depth review of the movie.
Please listen, like, comment, follow, and share We're Always Watching on iTunes, Spotify, and anywhere you podcast.
THE ILLUMINERDI'S WE'RE ALWAYS WATCHING: TOP GUN: MAVERICK
RELATED: THE ILLUMINERDI'S WE'RE ALWAYS WATCHING PODCAST EP. 1: DOCTOR STRANGE IN THE MULTIVERSE OF MADNESS
In this episode of We're Always Watching Joe Deckelmeier, leader of The Illuminerdi, Kevin Fenix, one of our editors, and Brandon Zachary, a writer on our creative team, talk about one of the biggest summer blockbusters Top Gun: Maverick! The sequel is set 36 years after the original Top Gun, Pete "Maverick" Mitchell is still a test pilot having avoided promotion for over three decades. However, after wrecking a prototype jet he is ordered to train a new batch of young pilots as a TOPGUN instructor for a dangerous mission. Among the young pilots is the son of his deceased best friend, Goose.
In this episode of We're Always Watching we discuss the insane pre-production process that Tom Cruise goes through for his films, the accuracy in military films, and the nostalgia versus current generation while answering the question, can you watch the new Top Gun: Maverick without having seen the original? We also break down how Top Gun: Maverick is a look at what Tom Cruise and Christopher McQuarrie's Green Lantern movie could have been.
RELATED: THE ILLUMINERDI'S WE'RE ALWAYS WATCHING PODCAST EP 2: FIRESTARTER
Kevin wrote not only the review for Top Gun: Maverick, but he also watched the original Top Gun after seeing the sequel and wrote a review for the 80s action movie. Returning over three decades later Top Gun: Maverick continues the story of Pete "Maverick" Mitchell with returning characters from the original Top Gun and Rooster, the son of Goose. The action movie has proven to be quite a success grossing over $315 million in its opening weekend breaking the previous Memorial Day box office record.
Release date: May 27, 2022
Director: Joseph Kosinski
Writer: Ehren Kruger, Eric Warren Singer, and Christopher McQuarrie
Story By: Peter Craig & Justin Marks
Distributed by: Paramount Pictures
Cast: Tom Cruise, Miles Teller, Jennifer Connelly, Jon Hamm, Monica Barbaro, Glen Powell, Ed Harris, Val Kilmer, and Lewis Pullman
Synopsis: After more than thirty years of service as one of the Navy's top aviators, Pete Mitchell is where he belongs, pushing the envelope as a courageous test pilot and dodging the advancement in rank that would ground him.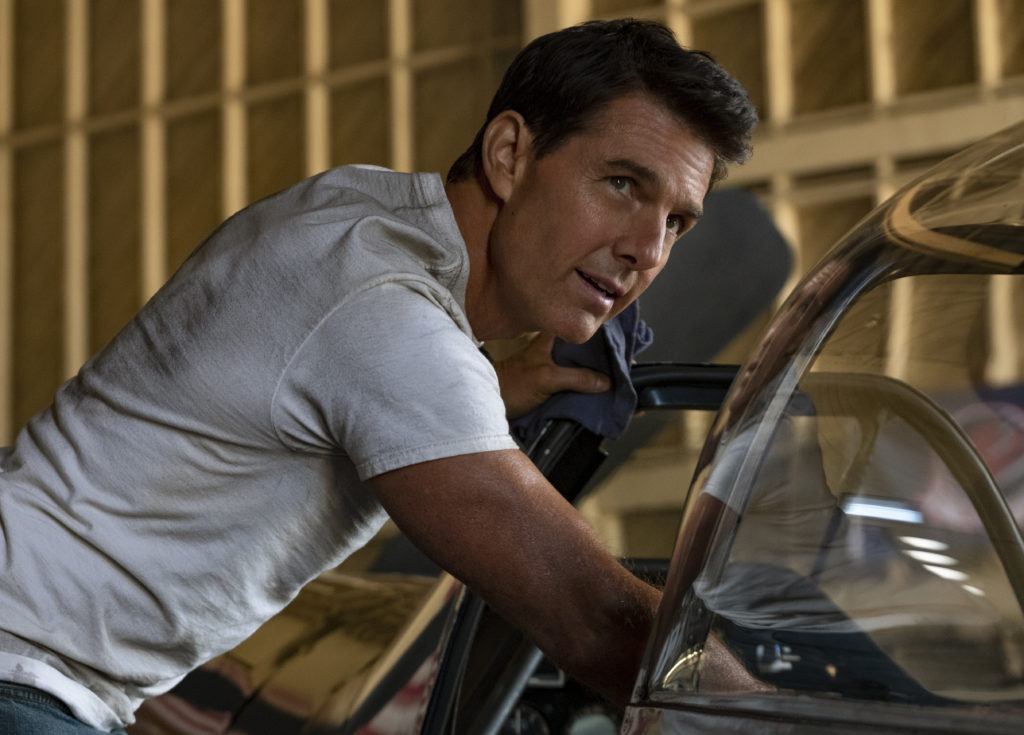 Be sure to check out The Illuminerdi's We're Always Watching to find out what Joe, Kevin, and Brandon thought of Top Gun: Maverick. Stay tuned for more in depth reviews, breakdowns, and behind the scenes looks into the latest releases! Share your thoughts with The Illuminerdi on our social media or Brandon Zachary, Joe Deckelmeier, and Kevin Fenix directly!
KEEP READING: CHIP 'N DALE RESCUE RANGERS – THE ILLUMINERDI'S WE'RE ALWAYS WATCHING PODCAST EP 3