Blumhouse has a fun new horror comedy that answers the question, what if The Breakfast Club had to contend with zombies? Unhuman leans fully into the campy tropey fun of these John Hughes style high school films while fusing it with horror. The Illuminerdi had the opportunity to speak with Unhuman star Brianne Tju who plays Ever. Brianne spoke with us about Ever's arc in the film including her insecurities about feeling invisible and how she comes into her power throughout the course of the film.
During our interview, Brianne Tju told us one of the things that she believes makes Unhuman stand out while turning these John Hughes style tropes on their heads, "I think that what's interesting is seeing an Asian woman take on a lead role in a film. Especially one that follows a John Hughes film or films from the 80s that we never saw a person of color play a lead role." In Unhuman, Ever struggles with feeling invisible which is an interesting insecurity to explore in a main character. Brianne broke down how this feeling impacts Ever and how she was able to relate to her character's feelings of invisibility.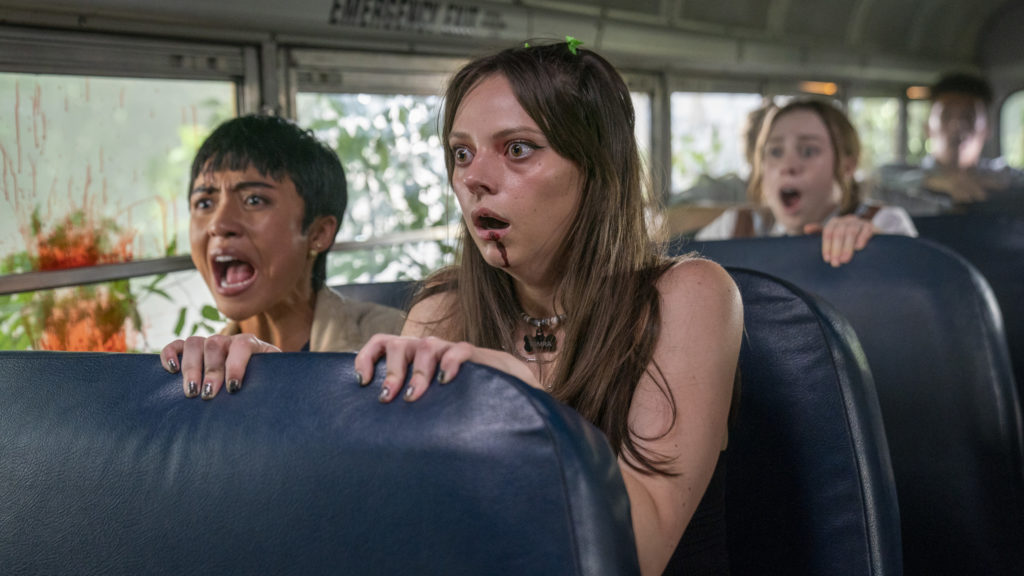 "I thought it was also very interesting that the main character was the person that just completely blended into the background and felt like she was a nobody. And I think that's something I can relate to and a lot of people of color and Asian people can relate to feeling not welcome or not being able to fit in because of our differences. And so, sometimes it's easier to just stay quiet because of the fear of rejection.

And that is the whole thing is that Ever is afraid. She's afraid of being wrong so she chooses not to speak up. She's afraid of being rejected. And throughout the course of the movie she finds her voice and realizing that she might be the only one who's onto this plot that is really going on. She takes it upon herself to break away from the group and go towards what she believes in. And ultimately finding her voice and transforming into this incredible woman who saves everybody's lives. So, yeah, you're right she's a badass."
RELATED: MS. MARVEL DIRECTOR REVEALS THE SURPRISING INFLUENCE OF INTO THE SPIDER-VERSE ON THE NEW MCU SERIES
Brianne brings a compelling depth to Ever which is clear not only in this answer, but the film as well. Unhuman explores a unique insecurity for a main character and the way that Brianne was able to relate to it adds another layer to her performance. Another aspect of Ever that is unique in a lead is how her strength is portrayed in Unhuman. While of course physical strength is important when trying to survive, it isn't Ever's only or even primary strength.
UNHUMAN STAR BRIANNE TJU TALKS ABOUT HER CHARACTER FINDING STRENGTH IN COMPASSION
In our interview Brianne Tju talked about Ever finding her strength through her compassion and how this can often be overlooked or seen as a weakness in women.
"I think that often we see men in these heroic leading roles and it's always about strength and a lot of physical strength. And I think that Ever shows that, but she also shows this compassion and this vulnerability and this ability to look inside herself. And I think that's so empowering because as women our strengths don't always lie in just our physical capabilities.

They lie in our abilities to emote. Our abilities to connect. Our abilities to take care. And I think those traits sometimes get pushed under the rug and can be seen as weaknesses, but they're ultimately strengths. And Ever brings this group of misfit kids, a whole group of people, together and saves their lives. And repairs her friendship and their friendships. She does a lot using a whole range of abilities that she has including her compassion and her sense of self and love."
RELATED: MS. MARVEL: KEVIN FEIGE TEASES THE EXCITING POTENTIAL FOR A REAL LIFE AVENGERSCON
While Ever does show off her physical strengths in Unhuman, running from and fighting off the zombified students, it isn't her only strength. Ever's strength largely lies in her intelligence and compassion. Unhuman shines a light on these often overlooked strengths and makes them not only a critical part of Ever's character development, but her heroism. Ever is the hero of Unhuman and this comes not solely from her abilities to fight, but to solve the problem and care for those around her.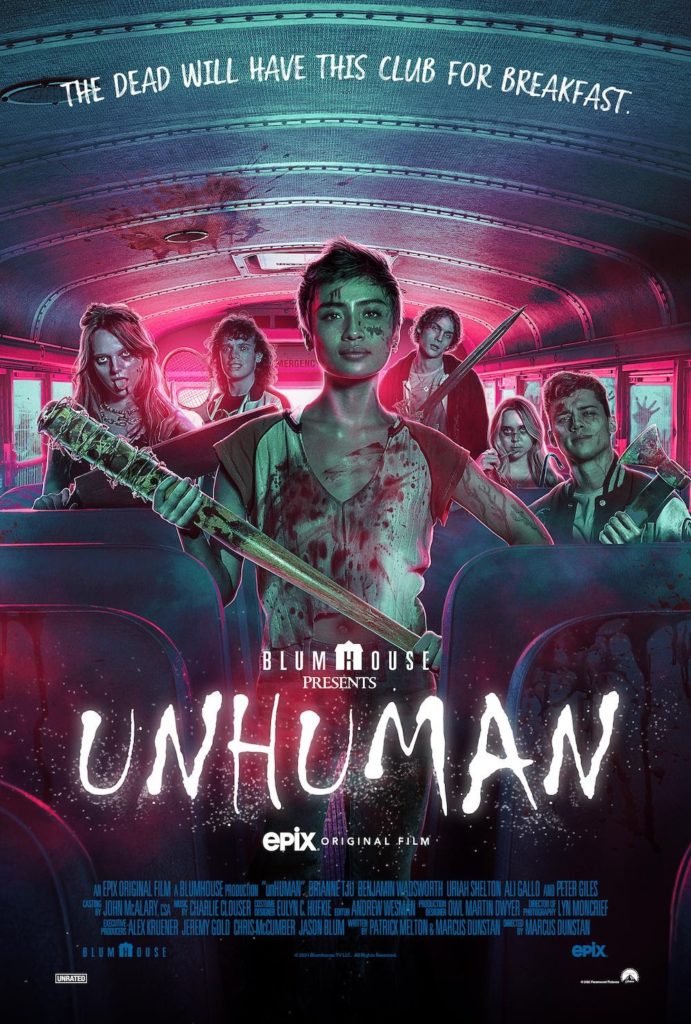 Unhuman is available to watch on Epix and digital now. Are you going to watch Unhuman? Are you a fan of 80s high school movies? What do you think about a main character struggling with feeling invisible? Leave your thoughts in the comments below or on our social media and check back with The Illuminerdi for more.
KEEP READING: UNHUMAN REVIEW: FUSES GOOSEBUMPS, EUPHORIA, SAW & WORLD WAR Z BUT SOMEHOW WORKA