Kevin Feige maybe be the MCU's most infamous architect, but the Marvel Cinematic Universe is an amazing framework of stories created by a number of writers that pull from other artists and storytellers entirely. 
It is a collection of television series, comic books, movies and more, which together comprise the greatest mega-franchise that cinema has ever known. Despite the fact that there are well over 20 movies, well over 20 TV series, and even more media to be enjoyed – there are those who accuse the Marvel Cinematic Universe of being very singular in tone and style. There are those who feel a sour expectation of certain things when walking into a Marvel movie.
RELATED: MS. MARVEL DIRECTOR TEASES WHAT AUDIENCES CAN EXPECT FROM THE NEW SERIES
Marvel's Chief Creative officer and the head of Marvel Studios, Kevin Feige himself, has a few words for those who believe the franchise is without a diverse range of stories, tones and styles. 
MCU BOSS KEVIN FEIGE SPEAKS: GATHER ROUND & HEAR THE KING'S SPEECH
Kevin Feige specifically mentions how at this point of Phase 4, we've gone from Doctor Strange 2 and Moon Knight to Thor: Love & Thunder and Ms. Marvel.
"That's always the intention, is that the Marvel Studios logo doesn't promise a particular group of characters or a particular, exact tone. It promises a spirit, a style, a vibe, and an emotion, I hope. And it's perfect timing to go from Moon Knight to Ms. Marvel specifically because they are so unique, and so different, with Multiverse of Madness and Love & Thunder on either end of that.

And that is what makes Marvel in publishing and now in the MCU so unique, is being able to see all of those different tones and styles and characters. So I like very much that people say "oh look, they're all different", because that's how we always feel about them and want them to feel." – Kevin Feige
Doctor Strange 2 is a horror inspired superhero movie, according to Kevin Feige. Love & Thunder looks to bring the same sort of bombastic high-octane energy that director Taika Waititi brought to the previous installment, Thor Ragnarok. Moon Knight was a high-stakes mystery about Egyptian gods and mental health. Though Ms. Marvel is not currently available for public viewing, It will be soon, and based on the trailer it looks to be a coming-of-age story for a younger audience.
These projects are coming out in a matter of months and, while they may have some obvious similarities, they have more differences. From a technical standpoint, while Morbius is not a MCU movie, it is a Sony movie that features an MCU character thanks to No Way Home. If we were to place Morbius in the framework of Kevin Feige's Phase 4, one could argue that this time of the MCU has featured a Sci-Fi/action-horror movie too.
It is Morbin' time after all.
THE INCREDIBLE RANGE OF TV SHOWS ON DISNEY+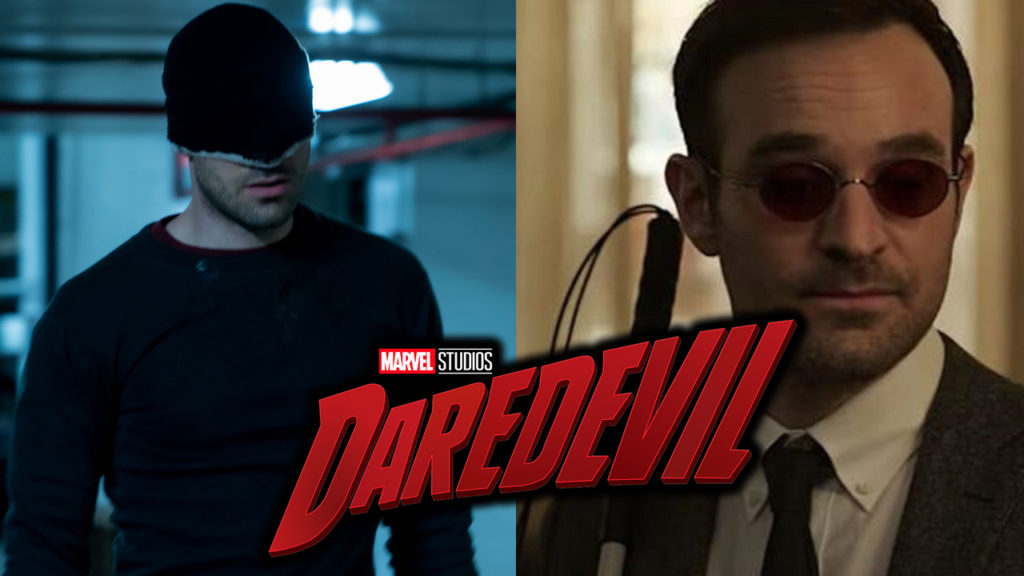 If we are to look at everything that comes in phases 1 through 3, and old TV shows created before Marvel television and Marvel Studios were merged, we see an even wider range of stories that goes beyond Kevin Feige's vision. 
NOw, if we are to look at everything before now, all of the rich media that came out of Phases 1-3, including the original TV shows, such as Jessica Jones, Inhumans & Iron Fist, we see an ever larger pool of diverse, layered stories presenting themselves.
Agents of Shield is perhaps the greatest example of an MCU project bringing a wide variety of tones, energies and different concepts into the fold. Season four brought us into a horror realm with Ghost Rider, and into Matrix territory with The Framework. The show could be outrageously funny at times particularly during season seven, and that classic Marvel comedy is a staple of MCU projects from Kevin Feige as well. 
Other offerings such as Daredevil and the other Marvel Netflix shows took a darker edge than anything Marvel movies have done to date, at least within the MCU. These shows often featured sex, violence, drug use, and other mature content matter that, for whatever reason, has yet to be heavily explored within the MCU proper. Kingpin was crushing people's heads in car doors before he was ripping car doors off.
COULD THE PUNISHER CAMEO IN MS. MARVEL? PROBABLY NOT
The Punisher may be the darkest and most brutal of the Marvel Netflix series. Government corruption, extreme brutality, gun violence and religious extremism make it one of the more intriguing Marvel shows currently available to stream on Disney Plus. The time for our Lord Punisher to return is nigh. 
Marvel Studios also owns the rights to several Marvel properties not currently set within the MCU, which feature material you may not find within the primary Marvel Cinematic franchise. For example, Hulu released two animated offerings Modok and Hit-Monkey, which were very meta and self-aware, even graphic and adult-oriented. Those projects were not wholly unlike the Deadpool franchise, which Marvel now has the keys to.
The MCU has been growing since before 2008 it shows no signs of slowing down anytime soon. Expect the world to continue to grow and feature more unique storytelling that we may not expect, or even know that we even want at this point in time. The Marvel Universe, cinematic or otherwise, has something for everyone, and that is a remarkable thing.
What do you think of Kevin Feige's comments on MCU's tone? Let us know your thoughts in the comments below or on our social media! 
KEEP READING: CHECK OUT THE INCREDIBLE MAKING OF MOON KNIGHT IN NEW TRAILER