Prime Video has a ton of exciting series and the new British thriller, Chloe, should be added to the top of everyone's list. The series has a very Hitchcock feel with Becky Green (Erin Doherty), a social media obsessed woman, embroiling herself in the life of recently deceased Chloe Fairbourne, who seemed to be leading the perfect life according to Instagram before her death. Becky, determined to discover what happened, inserts herself into the lives of Chloe's loved ones, but not everything is as it seems when Becky discovers Chloe's life may not have been as happy as it appeared.
The Illuminerdi had the opportunity to speak with Chloe star Erin Doherty about the new series and her character Becky, aka Sasha. In the new Prime Video thriller Erin's character embeds herself into the life of her estranged friend, Chloe, to discover the truth about her death. Becky proves to be a shockingly good detective and almost a chameleon completely over taking this life. We talked to Erin about how she crafted her character for the new series.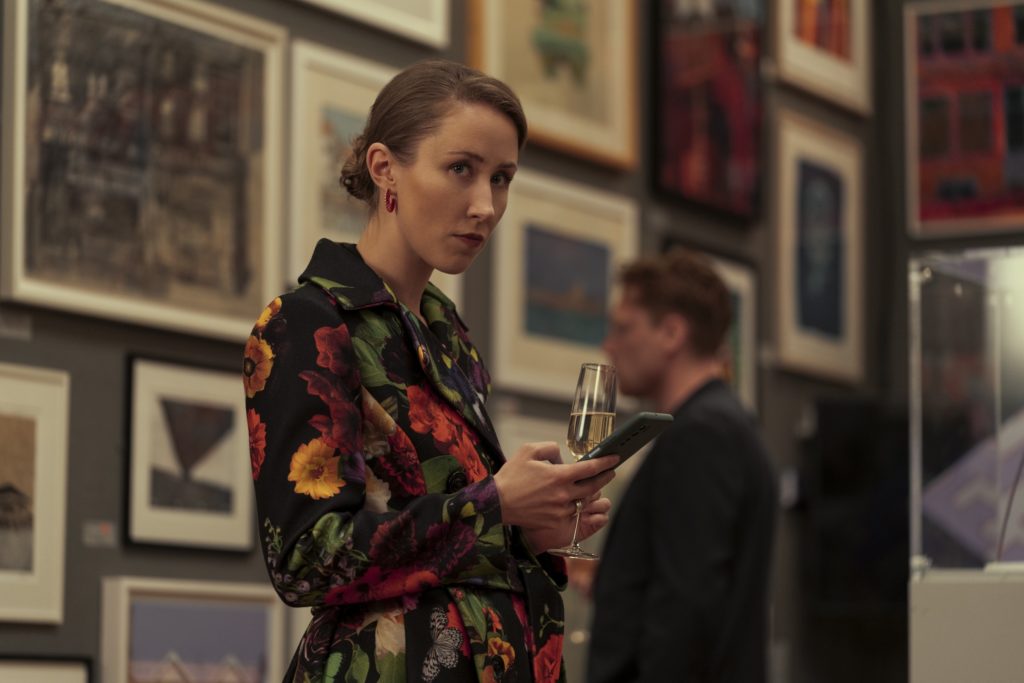 "I think really early on, I just needed to know who she was, because like you say, she's such a shape shifter that that can be quite overwhelming, but essentially, all you need to do is know what got someone from A to C in order to then play the rest of the alphabet, and I just needed to hone in on that A to C section of the alphabet. So, I could then let it all hang out and do whatever it needed to do for the rest of the time, but yeah, for me, prep is everything, and I needed to know literally from when she was born to the point that you meet her, what's happened?"
RELATED: HAWKEYE'S ALEKS PAUNOVIC SHARES THE "FUN" OF IMPROVISING WITH MARVEL'S TRACK SUIT MAFIA: EXCLUSIVE INTERVIEW
Becky goes to extreme lengths to discover what happened to Chloe in the series taking on a new identity, telling countless lies, and becoming a part of the lives of Chloe's loved ones. It is revealed in the series that Becky has an unexpected connection to Chloe that motivates her. We asked Erin about what motivates Becky's need to find the truth and her connection to Chloe in the new series.
CHLOE STAR ERIN DOHERTY REVEALS HER CHARACTER'S MOTIVATION
So, Chloe is the only person in Becky's life who she's ever felt like she's had any form of genuine connection with, and that is why she becomes so focused on this person and what she's meant to her, and I don't think that's what… I'm always team Becky. I don't think she really is a bad person or a creep in any way.

I think Chloe has just come to represent connection for Becky, and the situation that Becky finds herself in at home with her mom, and that inevitability of having to be her carer and becoming completely consumed with that situation, I think terrifies Becky and forces her to look over here at Chloe, at what this person represents, and she just dives in, because what's she got to lose?

Essentially, she's going to be completely swallowed by the situation with her mom eventually, so maybe for just a couple of weeks, if she can live this life that seems so amazing, whilst also trying to understand what's happened to this person that meant so much to her, why wouldn't she do that? I completely understand why she does the things she does.
RELATED: HAWKEYE'S ALEKS PAUNOVIC EXPLAINS HOW JEREMY RENNER ACTED "LIKE HE DOESN'T WANT TO BE HERE": EXCLUSIVE INTERVIEW
The need for freedom is understandable especially with a future she clearly doesn't want to deal with on Becky's horizon. Erin's ability to find the humanity and sympathy in Becky's actions is impressive especially given how insane they can seem. It is also interesting that Chloe represents connection for Becky given their estrangement. The balance between trying to find the truth of Chloe's death while inserting herself into the life Chloe had becomes infinitely more compelling when the truth behind her motivation is clear. We also talked to Erin about what drew her to the role and what influenced her performance in Chloe.
I think the intricacies of what makes someone good or bad, that really, really fascinates me in general, and what you get the opportunity to do with Alice Seabright's script is just all there for the taking, and I think like that's what I really honed in on, was just the gray areas of human beings, and how on one day, we may present as a certain thing, and on another day it might be completely different, and you might surprise yourself on both of those days.

We never really know who we are or what we might evolve to be, and I think that aspect of being a human being, I find fascinating, and I think just watching Becky figure it out was what really drew me to it.
RELATED: HAWKEYE STAR ALEKS PAUNOVIC REVEALS MARVEL STUDIOS' SECRET FILMING PROCESS: EXCLUSIVE INTERVIEW
The intricacies of human nature are a deep well to mine from when it comes to storytelling. Chloe taps into this through numerous characters who have unexpected darker secrets. The grey area of Erin's character Becky is fascinating as she simultaneously gets swept up in the lavishness of Chloe's life while also wanting to find out the truth about her death. Part of what is so interesting about Becky is how she goes about finding the truth through lies and manipulation. Chloe has a very Hitchcock feel with Becky's obsession leading her down a dark path to discover the truth not only behind Chloe's death, but her life as well.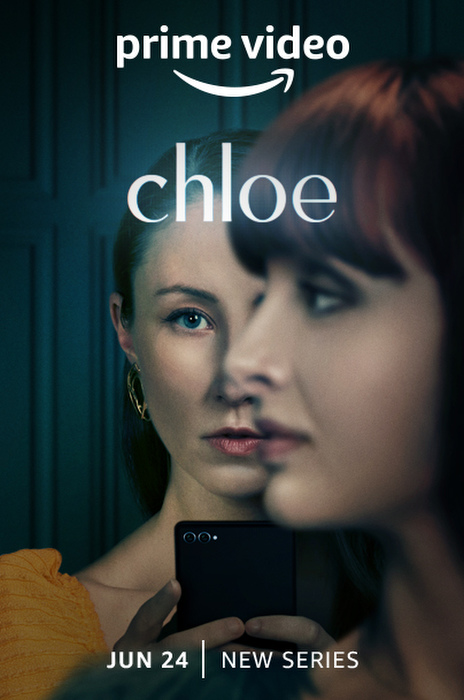 Chloe debuts on Prime Video June 24, 2022. Are you excited to watch Chloe? Are you a fan of suspenseful thrillers? What do you think about Becky's motivation in the new Prime Video series? Leave your thoughts in the comments below or on our social media and check back with The Illuminerdi for more.
KEEP READING: GARRET DILLAHUNT WANTS TO PLAY DC'S MISTER MIRACLE: EXCLUSIVE