The Ghostbusters: Afterlife sequel has gotten an official release and it's a lot sooner than you think.
The legacy sequel was a surprise hit among critics and audiences alike. It grossed more than $200 Million at the global box office.  Therefore, it was only a matter of time until we would hear news about the sequel, which was teased in one of the post-credits scenes of the 2021 film.
RELATED: AWESOME NEW GHOSTBUSTERS: AFTERLIFE SEQUEL UPDATES AND ANIMATED FILM ANNOUNCED
On June 8, also known as Ghostbusters Day, Afterlife director Jason Reitman, revealed that a sequel to his film is coming and also announced the codename of the upcoming film: FIREHOUSE. That of course refers to the iconic headquarters of the original team consisting of Bill Murray's Peter Venkman, Dan Aykroyd's Ray Stantz, Ernie Hudson's Winston Zeddemore, and Harold Ramis Egon Spengler.
This was already teased in the Ghostbusters: Afterlife post-credits scene, which saw Winston Zeedemore driving the famous ECTO-1 back to New York. The scene ended with him parking the car in the original firehouse.
The Next Ghostbusters Film May Be Out Sooner Than We Think
Now only a few weeks after the first announcement Sony Pictures has set the official release date for the film. The currently untitled sequel will hit theatres on December 20, 2023. That is surprisingly fast considering that Ghostbusters: Afterlife was only released in November 2021.
It is currently unknown which cast members will return, even though it is fair to assume that Mckenna Grace, Finn Wolfhard, Paul Rudd, and Carrie Coon should be among them. Considering the post-credits scene, it is also fairly possible that Ernie Hudson could return, which would open the question if Bill Murray or Dan Aykroyd will accompany him. Harold Ramis sadly passed away in 2014, but his character got an emotional send-off in the previous film, so it's unlikely that they would bring back Egon Spengler through CGI. It's also still open if the supporting cast of Logan Kim's Podcast and Celeste O' Connor's Lucky will be back, considering the story will likely take place in New York City.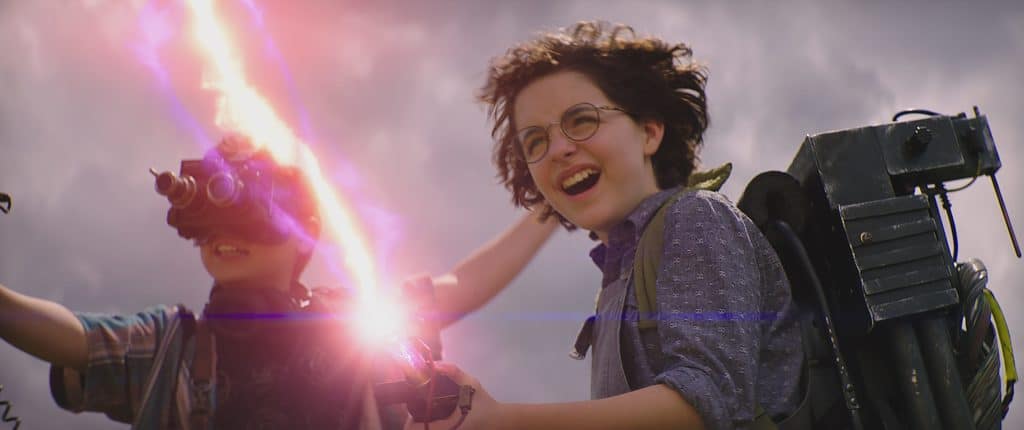 Firehouse will again be directed by Jason Reitman. He is the son of Ivan Reitman, the director of the original two Ghostbusters films from 1984 and 1989. He also executive produced Ghostbusters: Afterlife but sadly passed away back in February. Gil Kenan, who penned the script alongside Jason Reitman also returns for the sequel. It is described as "the next chapter in the Spengler family story" (further indicating that Coon, Grace, and Wolfhard will return).
Ghostbusters: Afterlife followed Callie (Carrie Coon) and her two kids Trevor (Finn Wolfhard) and Phoebe (Mckenna Grace), who have to move to Oklahoma as they inhabited the house of Callies father Egon Spengler, who passed away under mysterious circumstances. When Phoebe finds out more about her grandfather's past, she slowly finds herself tangled in an adventure, where she has to take down an other-worldly menace with the help of a new team of Ghostbusters and old tricks.
RELATED: IVAN REITMAN, DIRECTOR OF GHOSTBUSTERS, PASSES AWAY AT 75
I enjoyed the 2021 legacy sequel. I liked the new cast and especially Mckenna Grace and Logan Kim were standouts. The film felt like a charming '80s throwback and while I wasn't as high about it as most critics and audiences, I'm not opposed to a sequel. It will be interesting to see these new characters in the original setting and I am sure that Jason Reitman will deliver another fun film for fans.
We should be getting a lot more news about the cast and the film's production very soon, as the release is a lot closer than anticipated, meaning production has to start soon.
The untitled Ghostbuster: Afterlife sequel scares its way into theatres on December 20, 2023.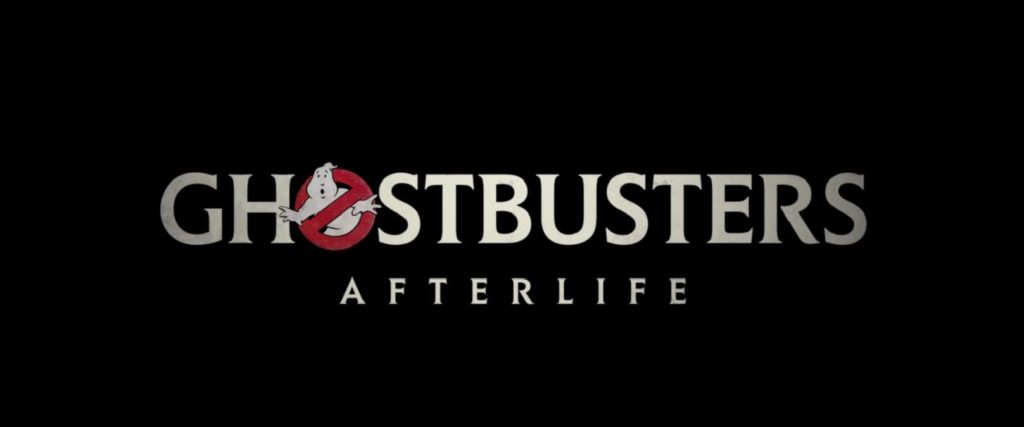 What do you guys think? Did you like the 2021 film? Are you excited about the sequel? Let's discuss everything in the comments down below and on our social media.
KEEP READING: THE ROAD TO GALENA DIRECTOR REVEALS HOW IT'S A WONDERFUL LIFE INFLUENCED THE NEW DRAMA: EXCLUSIVE INTERVIEW