The Road To Galena tells a story spanning across twenty years following Cole Baird (Ben Winchell) his high school sweetheart Elle Shepard (Aimee Teegarden) and their best friend Jack Miller (Will Brittain) through their lives. Cole, who has dreamed of being a farmer all his life, comes to a cross roads and ends up going down a path he never expected becoming a high powered lawyer. While Jack and Elle stay in their home town growing closer, starting a family, and running Jack's family farm. When tragedy strikes Cole is forced to examine the life he has versus the one he has always dreamed of.
The Illuminerdi had the opportunity to speak with The Road To Galena stars Aimee Teegarden, Will Brittain, and Ben Winchell as well as writer director Joe Hall. During our interview the cast talked about the complicated and nuanced dynamic the three longtime friends share in the movie and Ben Winchell addresses how his character, Cole, romanticizes the idea of life as a farmer in The Road To Galena. The trio of characters have a storied friendship with resentment, hurt, and insecurities boiling under the surface. However, it is clear that they always support each other. Aimee Teegarden explained the complicated dynamic between these lifelong friends.
AIMEE TEEGARDEN TALKS ABOUT THE COMPLEX FRIENDSHIP IN THE ROAD TO GALENA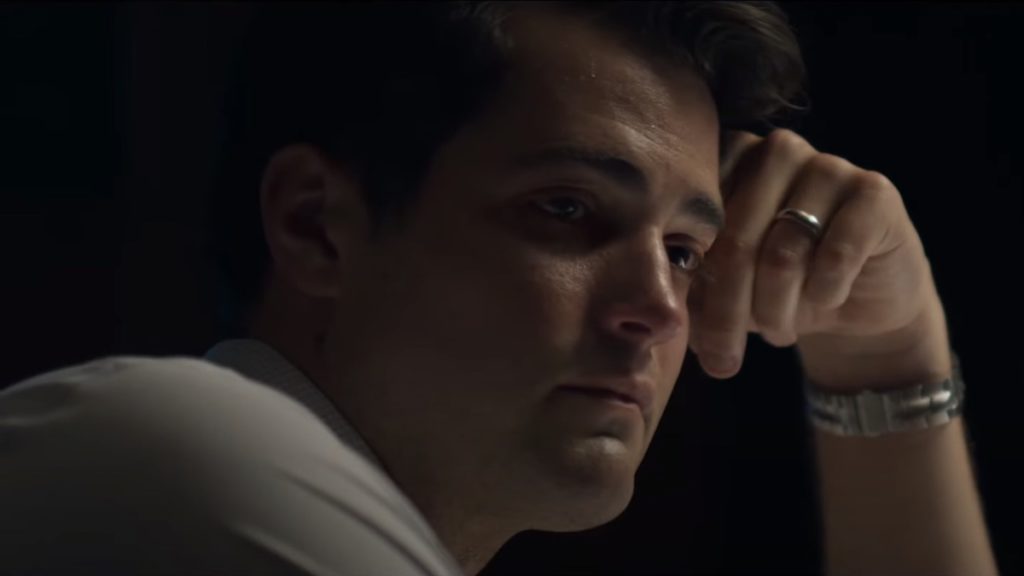 "Yeah, it's an interesting dynamic. There are three friends who grew up together. And you see their relationship sort of how they interact with each other and how they show up for each other sort of change and morph from high school into their late thirties. And how those dynamics change. And there's something about friends that you grew up with that I feel like you can go for years without even talking.

And then, you see them and you pick up right where you left off. There are these familial relationships that I think you bond with people in this very specific way growing up. And with this movie, it really kind of explores the complexity of that and those relationships and how they evolve."
RELATED: CRITICAL ROLE COMPOSER MATTHEW CARL EARL BREAKS DOWN 3 TRACKS HE CREATED ON NEW WELCOME TO TAL'DOREI ALBUM: EXCLUSIVE INTERVIEW
The friends go through many ups and downs in The Road To Galena, but a notable one is an all too familiar reality. Two high school sweethearts finding themselves on different journeys and eventually growing apart. While Cole and Aimee begin to lose the spark they had while in high school, after Cole leaves for college, Jack Miller steps in to fill the void. Will Brittain talked about his character, Jack, filling that void and how it impacts him through long term insecurities.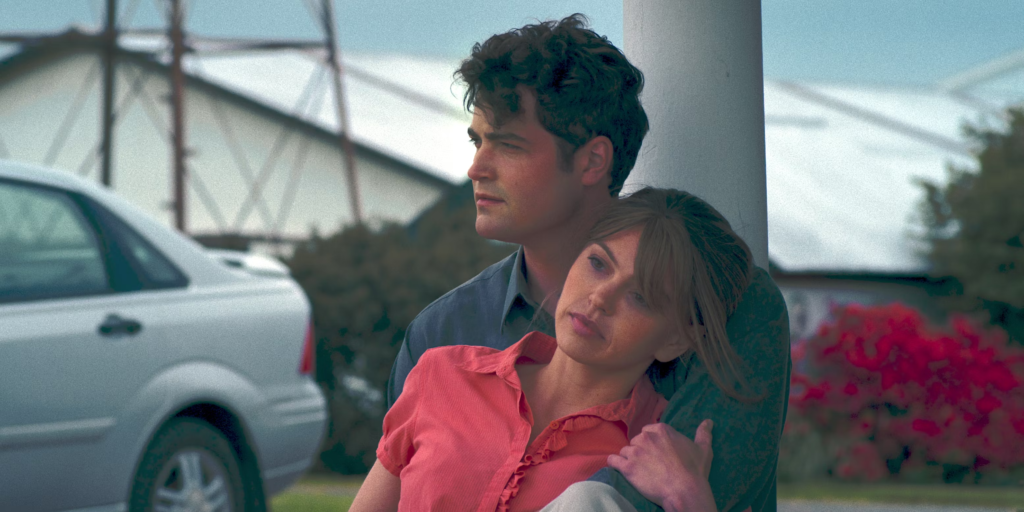 "Yeah, I think, simply she was the girl that he was in love with, but she was in love with his best friend. So on the one hand, you're jealous of your best friend and the other hand, they're your best friends. You don't want to lose that relationship. So I think it was sort of a classic sort of hang dog around until finally, you're the only dog around. And then, you're just trying to, I think, in that case, it's tough for that character, because you got to live up to the expectation of maybe the man that Cole would've been. And so, there's always that sort of thing hanging over you. Yeah."
RELATED: HIT-MONKEY IN THE MCU? STAR FRED TATASCIORE DISCUSSES RETURNING FOR MORE MONKEY BUSINESS: EXCLUSIVE
While romantic love is a key part of the journey in The Road To Galena friendship is just as important. In one scene Jack asks Cole to be his best man and while years later Cole is still hurt about what happened between them it was an important step in restoring their friendship. Will explained why Jack asked Cole to step up and why it was so important to him to save that relationship.
"Yeah, it was great. It's a great scene. It's like we were talking earlier today, it's one of, I think, everybody's favorite scenes. And yeah, it's sort of forcing his hand a little bit. I think that as much as Jack loved Elle, he loved Cole just as much and didn't want to lose that friendship."
Throughout The Road To Galena Cole yearns to follow his lifelong dream of being a farmer even as he rises through the ranks at his law firm and watches the struggles both personal and financial that his close friends experience while owning a farm. Cole is confronted with the possibility that he has been romanticizing this idea all his life by his father during the movie. We asked Ben Winchell if he believed Cole had in fact romanticized the idea of what it would mean to own an independent farm.
RELATED: HERE'S HOW THE MAN FROM TORONTO TOOK INSPIRATION FROM CLASSIC WESTERNS: EXCLUSIVE INTERVIEW
"I think very much so. Cause I think it's hard. He's removed out of that life now and he's coming back to visit and he is coming back to help when he can and whatever it might be. So I think it was a very much romanticized version of everything.

And I think once Cole and his dad have that conversation, especially with everything that has just happened prior to that, is the moment where that hits, that line lands, because it's almost something that I think Cole is starting to realize. But then, having his father say it is like, "You've been trying to hide this. You've been trying to shut it down and trying to fix everything, constantly trying to do this, to fix Jack and just trying help Elle here and do this and help the town and whatever it might be." So yeah, I do think Cole did have a little bit of a romanticized notion of it."
The Road To Galena is a very human, character driven story. By following these characters through their lives for two decades truths about their relationships as well as their character are revealed in intriguing ways. How lifelong friends find ways to support each other even as they move in different directions and hurt each other is a fascinating idea to break down. Especially with "the grass is always greener" mentality being a factor in how they see aspects of each other's lives.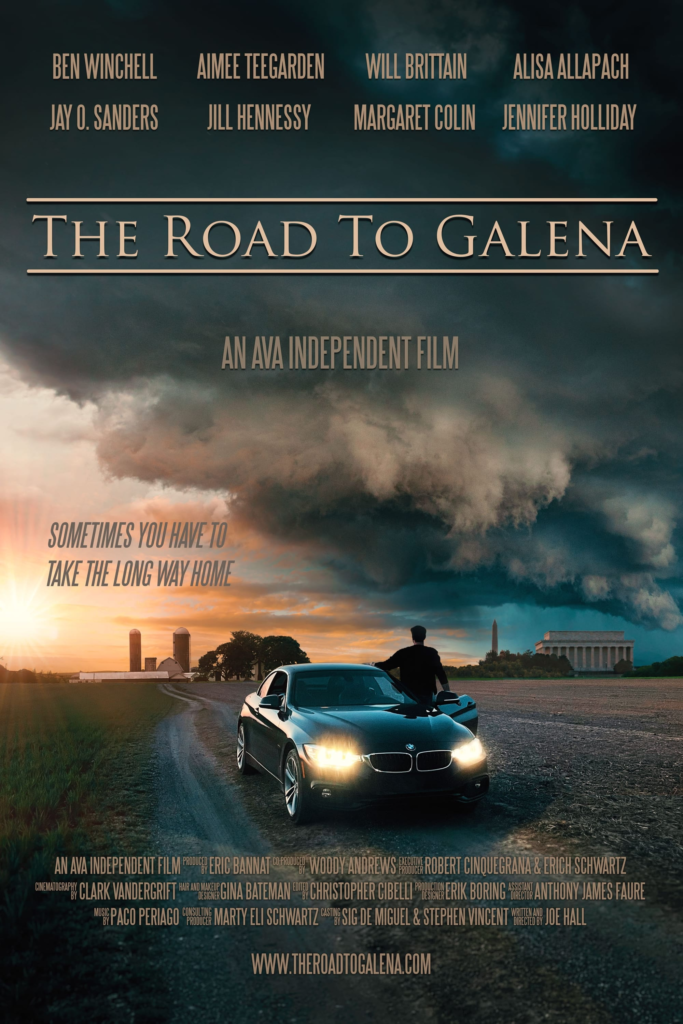 The Road To Galena debuts July 8, 2022. Are you going to see The Road To Galena? What do you think about the complicated friendship in The Road To Galena? Do you still have friends from childhood? Leave your thoughts in the comments below or on our social media and check back with The Illuminerdi for more.
KEEP READING: THE ROAD TO GALENA DIRECTOR REVEALS HOW IT'S A WONDERFUL LIFE INFLUENCED THE NEW DRAMA: EXCLUSIVE INTERVIEW
---
Families are reeling from an unthinkable tragedy after a gunman killed seven civilians and injured thirty-eight. Here is how you can help the victims of the Highland Park July Fourth Shooting.