Marvel has introduced a ton of exciting new characters throughout Phase Four both villains and heroes and Thor: Love And Thunder is no different with Hercules.
*** SPOILERS for Thor: Love and Thunder ***
The newest Marvel entry just introduced a new hero into the MCU's pantheon, Marvel's Hercules! Not a lot was revealed about the Olympian demigod with Zeus calling him one of his greatest warriors and sending him after Thor. The Illuminerdi is going to break down what you should know about Hercules comic book history, his connection to Thor, and what his introduction could mean for the future of the MCU.
WHO IS MARVEL'S HERCULES?
Video : Asher Freidberg
Marvel's Hercules was adapted by the genius team Stan Lee and Jack Kirby. In Marvel comics canon Hercules has been around for thousands of years and quite a bit of the hero's origins line up with his mythological inspiration. Being the son of Zeus and a demigod – half human, half God, his success in retrieving the Golden Fleece, and the completion of the Twelve Trials proving himself worthy of the powers of Olympus. Many of his exploits have become the stuff of legends over time. Hercules has super strength, invulnerability, super speed, and immortality.
Introducing Hercules in a Thor movie makes sense given the fact that the hero first appeared in the 1965 comic Journey Into Mysteries Annual #1 where he squared off against Thor. The pair would continue to have a tumultuous rivalry, with Hercules at one point attempting to woo Jane Foster. Eventually Thor saved Hercules from the Netherworld, which the Olympian demigod had been tricked into agreeing to rule. Following this, Thor and Hercules became friends and even teammates, although the rivalry would persist between them.
RELATED: THOR LOVE AND THUNDER HAS SECOND BIGGEST THURSDAY OPENING OF 2022
Hercules has had a storied history in Marvel comics with numerous adventures, defeating countless villains, and proving himself to be a key member of multiple teams. Hercules has faced off against villains including Maelstrom, the Masters Of Evil, Kang The Conqueror, and Immortus. He's also been a member of a number of teams including The Avengers, Champions, Heroes For Hire, God Squad, and most recently the new Guardians of the Galaxy team. Hercules is also constantly caught up in the drama of the Olympus Gods with Hera constantly trying to destroy her husband's illegitimate son.
HERCULES FUTURE IN THE MCU
Hercules was introduced into the MCU in the Thor Love And Thunder mid-credit scene played by Brett Goldstein (Ted Lasso), handpicked by Kevin Feige himself. Not only does Thor Love And Thunder establish Greek Gods in the MCU it also sets up trouble ahead with Zeus proclaiming he will show the people of Earth why they should fear the Gods instead of worshipping so-called superheroes. He sends his son and most skilled warrior, Hercules, after Thor Odinson.
This seems to be setting up Hercules and Zeus as the next major threats that Thor could be facing off against. This could mean that Hercules will next appear in a potential Thor 5 or perhaps even earlier in the cosmic corner of the MCU. Hercules could be shown hunting down the Asgardian God of Thunder throughout the Marvel cosmos. Hercules could take a different approach to drawing the Avenger to him by waging a war against the people of Earth and New Asgard directly.
RELATED: IS TONY STARK THE 7TH ILLUMINATI MEMBER IN DOCTOR STRANGE 2?
Given the comics, it seems likely that the Olympian will have a change of heart at some point to become a hero. Maybe teaming up with Thor down the line perhaps against his own father. This could mean that Hercules might eventually join the new line up of Avengers, especially if Thor wants to focus on raising his adopted daughter. Hercules could even become a member of a new incarnation of the Guardians of the Galaxy like he does in the comics. However Hercules plays into the future of the MCU Feige seems to have plans for the character and his introduction sets up some exciting possibilities!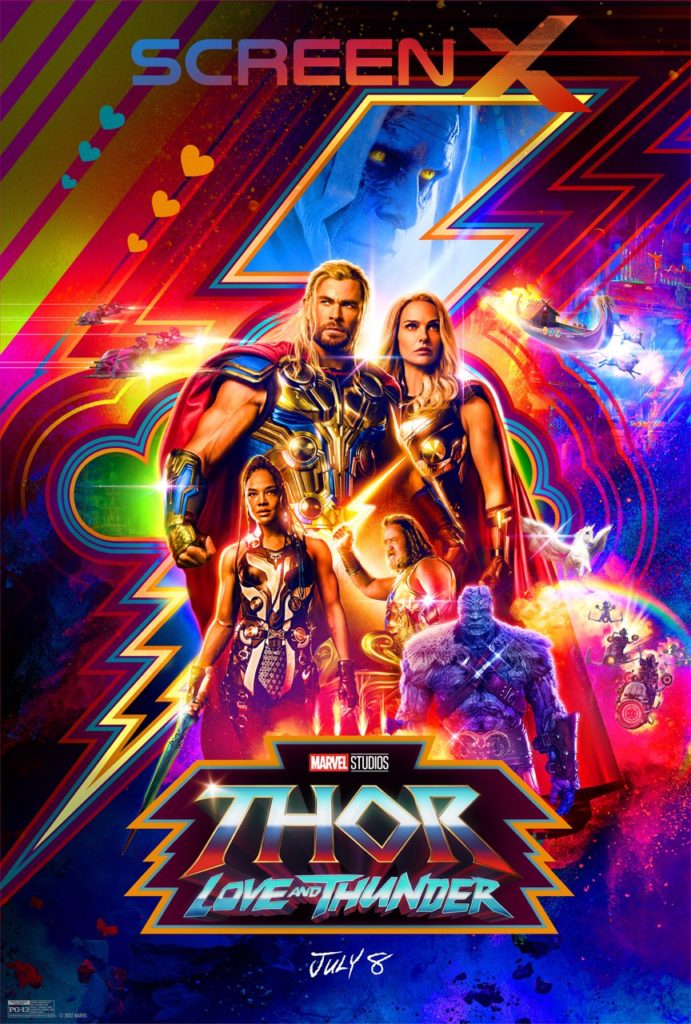 Thor: Love And Thunder is in theaters now. What did you think of Thor Love And Thunder? Are you excited to see Hercules in the MCU? Where do you think he'll pop up next? Leave your thoughts in the comments below or on our social media and check back with The Illuminerdi for more MCU and Thor Love And Thunder.
KEEP READING: THOR: LOVE AND THUNDER'S WILD POST-CREDITS SCENES EXPLAINED! (THOR 4 SPOILERS)