**MAJOR SPOILERS FOR THOR: LOVE AND THUNDER**
The Illuminerdi's We're Always Watching is our new movie podcast where members of this nerd collective discuss the newest movies to hit theaters and streaming services. On We're Always Watching we will give listeners a bit of insight into the filmmaking process as we look back at the pre-production and production news during filming. We'll also go through any exclusives we had about this project and look at which were true and if any weren't, why that might be. We will also of course be breaking down and giving our in-depth review of the movie.
Please listen, like, comment, follow, and share We're Always Watching on iTunes, Spotify, and anywhere you podcast.
THE ILLUMINERDI'S WE'RE ALWAYS WATCHING – THOR: LOVE AND THUNDER
Thor: Love And Thunder follows the former Asgardian leader as he tried to find himself while traveling through the cosmos with the Guardians of the Galaxy. However, a new threat, Gorr The God Butcher, draws Thor back to New Asgard where he learns his ex-girlfriend Jane Foster is wielding Mjolnir and the name Mighty Thor. When the children of New Asgard are taken by Gorr it is up to Thor, Mighty Thor, King Valkyrie, and Korg to save them.
RELATED: JURASSIC WORLD: DOMINION – THE ILLUMINERDI'S WE'RE ALWAYS WATCHING PODCAST EP 8
Thor first debuted in the MCU in the 2011 movie Thor which not only introduced the Asgardian warrior before he joined the Avengers but followed his time on Earth. Thor met and fell in love with scientist Jane Foster with their relationship explored in both Thor and Thor: The Dark World. Thor's journey through the MCU has been storied full of tragedy, comedy, and adventure. After Taika Waititi took control of the Thor franchise with Thor Ragnarok the hero became more popular after Taika infused more comedy into the character. Thor: Love And Thunder follows this trend while also exploring Thor's trauma and his love. Thor: Love And Thunder also features the return of Jane Foster, but this time as the heroine Mighty Thor.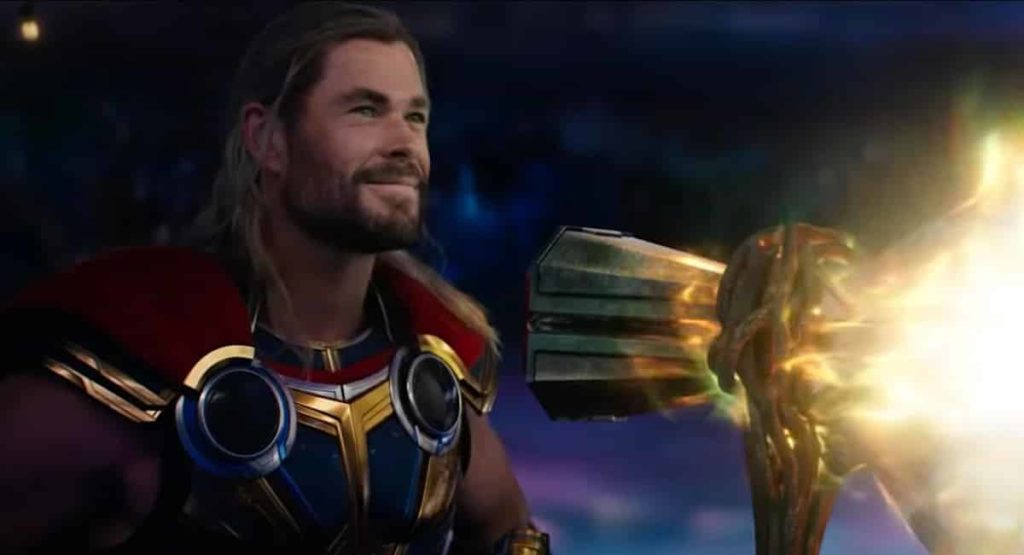 In this episode of We're Always Watching Kevin Fenix, one of our editors, Caitlin Tyrrell, our features manager, and Jezzer, of The Illuminerdi's Ranger Wrap Up, discuss the insanity that is Thor: Love And Thunder. The watchers reveal some of their favorite moments in the movie, why they believe it should have been about 20-30 minutes longer, and the interesting dynamic Thor has with his weapons. Caitlin, Kevin, and Jezzer compare Thor: Love And Thunder to Thor Ragnarok and Jezzer torments Caitlin with the screaming goats.
RELATED: LIGHTYEAR – THE ILLUMINERDI'S WE'RE ALWAYS WATCHING PODCAST EPISODE 9
Caitlin explains why she wants to see Taika Waititi take over the Guardians of the Galaxy franchise after James Gunn's third installment. The watchers share their thoughts about Phase Four of the MCU and reveal where Thor: Love And Thunder ranks among Phase Four as well as the MCU as a whole. Caitlin, Jezzer, and Kevin also talk about Marvel returning to San Diego Comic Con Hall H and predict what could be announced during the highly anticipated panel.
THOR 4 EXCLUSIVE COUNT 2 FOR 2
The Illuminerdi had two exclusives for Thor: Love And Thunder with both being confirmed in the movie. After reports that Christian Bale was in talks to be a part of Thor: Love And Thunder The Illuminerdi continued digging. We learned that Christian Bale was specifically in talks to play a villains specifically an otherworldly alien which describes Gorr The God Butcher to a "T". In April 2020 The Illuminerdi learned that they were looking to cast a black male 11-12 years old describing him as intelligent, fearless, mature, with a good sense of humor. This clearly is Heimdall's son Axel.
CHRISTIAN BALE DEFINITIVELY CONFIRMED TO PLAY INTERGALACTIC VILLAIN IN THOR 4: EXCLUSIVE
THOR 4: NEW MYSTERIOUS CHARACTER REVEAL FOR LOVE AND THUNDER: EXCLUSIVE
ABOUT THOR: LOVE AND THUNDER
Release date: July 8, 2022
Director: Taika Waititi
Screenwriters: Taika Waititi & Jennifer Kaytin Robinson
Produced By: Kevin Feige & Brad Winderbaum
Cast: Chris Hemsworth, Natalie Portman, Tessa Thompson, Christian Bale, Taika Waititi, Russell Crowe
Production Companies: Marvel Studios
Distributor: Walt Disney Studios Motion Pictures
Synopsis: Thor enlists the help of Valkyrie, Korg and ex-girlfriend Jane Foster to fight Gorr the God Butcher, who intends to make the gods extinct.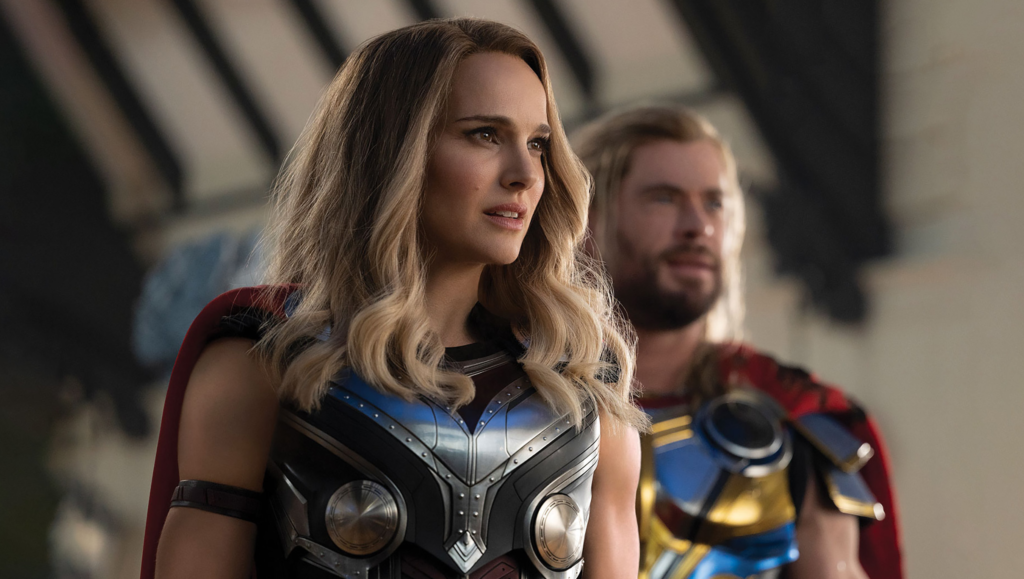 Be sure to check out The Illuminerdi's We're Always Watching to find out what Kevin Fenix, Jezzer, and Caitlin Tyrrell thought of the newest addition to the MCU and where we rank it among the other Phase Four films. Stay tuned for more in-depth reviews, breakdowns, and behind-the-scenes looks into the latest releases! Please share your thoughts with The Illuminerdi on our social media or with Kevin Fenix, Caitlin Tyrrell, and Jezzer directly!
KEEP READING: MINIONS: THE RISE OF GRU – THE ILLUMINERDI'S WE'RE ALWAYS WATCHING PODCAST EP 10