Chairman and CEO of WWE Vince McMahon has officially announced his retirement from WWE.
On Friday July 22 something extraordinary happened, McMahon retired. He made the statement via his Twitter and the wrestling world is in shock, but also relieved.
RELATED: WWE BOARD OF DIRECTORS INVESTIGATING VINCE MCMAHON AND JOHN LAURINAITIS OVER ALLEGATIONS OF MISCONDUCT
About Time For Vince McMahon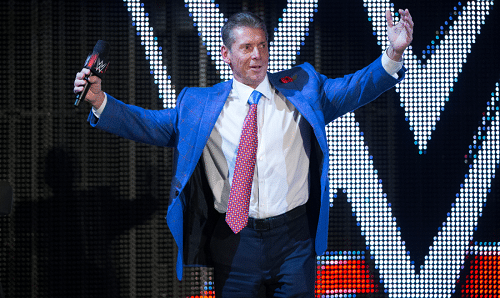 This is something fans have wanted for a very long time. He was thought to be out-of-touch with what modern wrestling fans want. Fans wanted Triple H to take over for Vince McMahon. Fans will partially get what they want in McMahon's retirement. According to ESPN,Triple H will take over for Bruce Prichard as head of talent relations and will only be executive Director for both Monday Night Raw and SmackDown as he previously did both jobs. It is thought Prichard will take over McMahon's creative responsibility.
RELATED: FTR'S DAX HARWOOD NAMES WHAT HE THINKS IS MISSING IN MODERN WRESTLING
Triple H's new role confirms or seemingly confirms John Laurinaitis who Prichard took over for as head of talent relations will not be returning to WWE.
As for McMahon's CEO responsibilities they will now be shared between Stephanie McMahon and Nick Khan as Co-CEOs.
Brock Lesnar Settling Down…This Is A Good Thing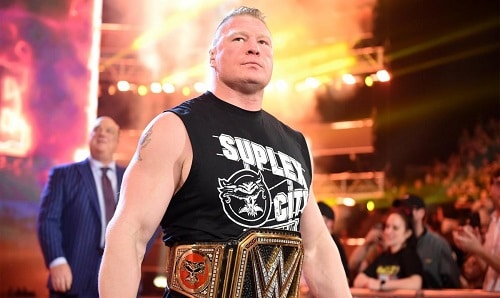 An unexpected result of this news was Brock Lesnar walking out of SmackDown once he heard Vince's retirement announcement. It was said Lesnar commented that if Vince is gone then so is he. WWE scrambled and secured Goldberg to take Lesnar's spot in his SummerSlam match next week against Roman Reigns. However, Lesnar returned and the crisis was averted and we don't have to watch Goldberg wrestle.
RELATED: CHRIS JERICHO TALKS ABOUT MEDICAL SCARE AND BIG WEIGHT LOSS
As quick and unexpected as this news came out it was not completely unexpected. Vince McMahon has been on the receiving end of a series of allegations of sexual misconduct and "hush money" payouts.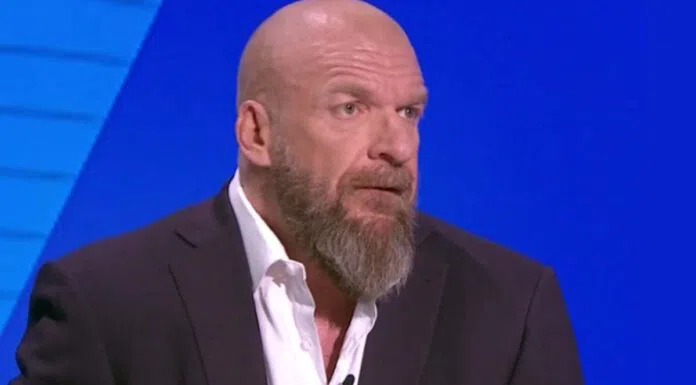 It was rumored more would be on the way and perhaps they were or are so bad it forced him to retire. It is also possible his inner circle convinced him to retire for WWE's public image which was absolutely damaged because of the allegations. It was also damaged because Vince McMahon refused to take any kind of responsibility and appeared on a lot of WWE TV just to make people upset.
RELATED: WWE BACKSTAGE LIFE POST VINCE MCMAHON "HUSH MONEY" PROBLEM
Vince McMahon released a more detailed statement on WWE's corporate page thanking the fans and saying he will continue to support WWE in any way he can, so he may not be 100 percent gone.
"As I approach 77 years old, I feel it's time for me to retire as Chairman and CEO of WWE," Vince said. "Throughout the years, it's been a privilege to help WWE bring you joy, inspire you, thrill you, surprise you, and always entertain you. I would like to thank my family for mightily contributing to our success, and I would also like to thank all of our past and present Superstars and employees for their dedication and passion for our brand.

Most importantly, I would like to thank our fans for allowing us into your homes every week and being your choice of entertainment. I hold the deepest appreciation and admiration for our generations of fans all over the world who have liked, currently like, and sometimes even love our form of Sports Entertainment.

Our global audience can take comfort in knowing WWE will continue to entertain you with the same fervor, dedication, and passion as always. I am extremely confident in the continued success of WWE, and I leave our company in the capable hands of an extraordinary group of Superstars, employees, and executives – in particular, both Chairwoman and Co-CEO Stephanie McMahon and Co-CEO Nick Khan. As the majority shareholder, I will continue to support WWE in any way I can. My personal thanks to our community and business partners, shareholders, and Board of Directors for their guidance and support through the years. Then. Now. Forever. Together."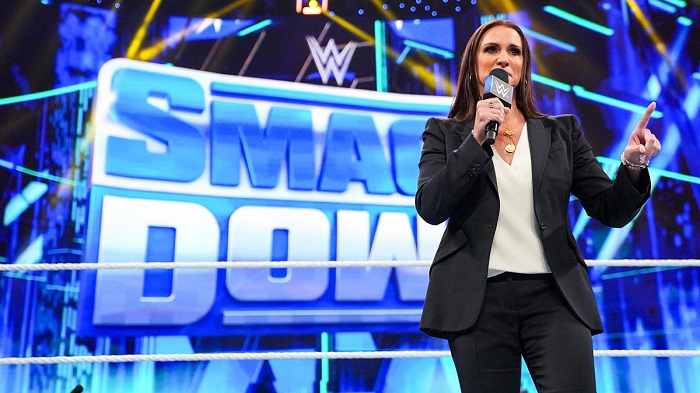 This will usher in a new era of WWE and I am very excited to see where it goes. It will be a while before we see much change or maybe it won't change much at all since Prichard will still be in place. There will also be a transition time in leadership which will delay changes and we may even see more allegations against other high ranking people in WWE which would shake things up again.
Hopefully Triple H will take on a bigger role in the company and give it the NXT black and gold treatment because when Triple H was in charge it was some of the best wrestling of the last 20 years.
Are you happy with everyone who is taking over the roles in WWE? Who would you swap out for Vince McMahon if you could? Do you think Triple H will take on a bigger role within WWE or do you think his heart condition will limit him too much for that? Leave a comment on our social media and tell us what are some of the big changes you hope to see from WWE in the future.
KEEP READING: LIV MORGAN'S PUSH IS DIRECT RESULT OF TOP WOMEN SUPERSTARS' ABSENCE
Sources: ESPN, WWE's corporate page