According to a new report from Puck News, Ryan Gosling and Margot Robbie have signed on to costar in an Ocean's Eleven prequel from Warner Bros. Discovery!
This news comes after the pair recently wrapped production on Greta Gerwig's live-action Barbie movie (yes, that's actually happening, it wasn't one of your fever dreams), so it seems like they liked working together enough to sign onto another project. Warner Bros. is reportedly aiming to ramp up the budget for this film, which is said to be even bigger than the $70 million production budget of Ocean's 8, the most recent film in the franchise.
Puck News notes that "the new one will feel more theatrical and maybe even summer-worthy," but says that it won't cost "anywhere near the $200 million Netflix burned on Gosling's The Gray Man."
Will The Ocean's Eleven Prequel Save WBD?
This move toward larger, tentpole film-making is a strategic shift for Warner Bros Discovery, which has gone through a lot of shake-ups in recent months. The company recently brought on a new CEO in the form of David Zaslav, who appointed producers Michael De Luca and Pamela Abdy to oversee the Warner Bros. film division.
This move was quickly followed by the surprise (and highly controversial) axing of the Batgirl film, which was almost entirely finished with shooting and had reportedly cost $90 million to produce. Zaslav and his new leadership claimed that the move was aimed at saving the studio money, and that they would be focusing on more theatrical-level filmmaking in the future (Batgirl was set to premiere exclusively on HBO Max).
RELATED: NEW RUMORS INDICATE HULK SOLO FILM RIGHTS MAY BE COMING BACK TO MARVEL FROM UNIVERSAL
If the report about the Oceans prequel is correct, it will no doubt be one of the "theatrical" films that Warner Bros is banking on for their financial future.
On paper, the move makes perfect sense. The Oceans franchise is certainly one of the biggest, most recognizable IP's that Warner Bros. has in their possession (But hey, so is Batman, but that's just my opinion). The casting of Ryan Gosling and Margot Robbie creates as much star-power as they could possibly inject into the project, turning it into a veritable money machine.
The original Oceans Eleven film from 2001 starred George Clooney, Julia Roberts, Brad Pitt, Matt Damon, Don Cheadle, Andy García, and Bernie Mac, and was a remake of the original film from the 1960's. The franchise later received two more sequels with Ocean's Twelve in 2004 and Ocean's Thirteen in 2007, and recently returned to the big screen with the all-female spinoff Ocean's 8.
Ocean's Eleven Prequel Theory
The plot of the new film is not yet known, but earlier this May, The Hollywood Reporter noted that the script by Carrie Solomon is said to be an original story "set in Europe in the 1960s." I'm just spit-balling here, but I'm curious to see if the plot will have anything to do with the Berlin Wall. The wall went up in August of 1961, and I think it would be very interesting to see a heist where the crew must break in and out of East Berlin for some reason or another, similar to 2015's The Man From U.N.C.L.E.
It's just a theory, but if it ends up being true, you heard it here first!
RELATED: NEW LORD OF THE RINGS VIDEO GAME BEING MIGHTILY FORGED FROM WETA WORKSHOP
In addition, since every previous movie has been focused on a member of the "Ocean" family, it's easy to imagine that this prequel maybe about the grandparents or great grandparents of George Clooney's character. Maybe Gosling and Robbie are the original "Oceans" who first developed a case of heist-fever and later passed it on to their descendant Danny (seriously, someone check this bloodline).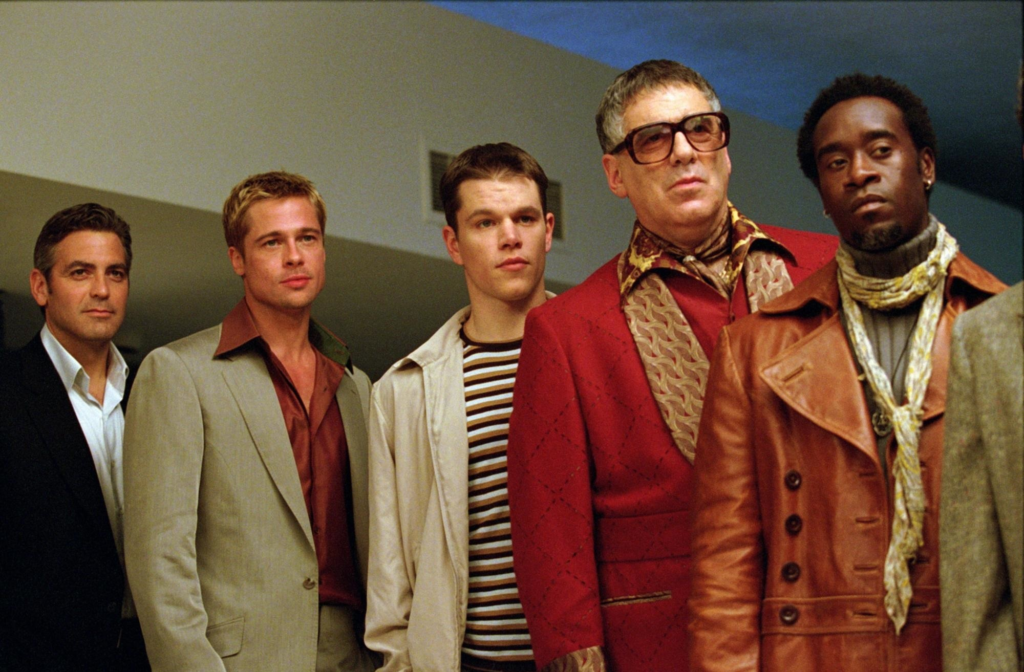 In addition to starring in the film, Robbie will also produce with her partner Tom Ackerley and their production company LuckyChap. The film is set to be directed by Jay Roach, who previously directed Robbie in 2019's Bombshell. The movie is reportedly aiming for production to begin in spring of 2023. What are your thoughts on the project? Let us know on Twitter!
KEEP READING: MARK RUFFALO PROMISES HULK AND MARVEL WILL "GO OUT WITH A BANG" IN AVENGERS: SECRET WARS
Source: Puck News, The Hollywood Reporter