Delia's Gone follows Louis, played by Stephen James (known for his roles in Selma and If Beale Street Could Talk), who has an intellectual disability (as a result of a brain injury that mimics some of the symptoms of being on the spectrum) and lives with his older sister Delia played by Genelle Williams (known for her roles in Orphan and Warehouse 13), amidst her struggles with addiction following their father's death. After a night of drinking, Delia's truck is found abandoned at a bar, drawing suspicion from the local sheriff played by Marisa Tomei (known for her roles in My Cousin Vinny and The Wrestler), who soon discovers Delia has been killed.
RELATED: Bad Sisters Star Talks Mental And Emotional Abuse Representation In New Series: Exclusive Interview
All evidence points to Louis who, pressured by police, pleads guilty and is sentenced to five years in prison for his sister's murder. Upon release, Louis is confined to a home care facility where he is visited by Stacker played by Travis Fimmel (known for his roles in Vikings and Raised by Wolves), one of the men to last see Delia alive, who implies that there is more to her death than meets the eye. Armed with this new information, Louis escapes the facility on a personal mission to find who is responsible for Delia's mysterious death.
Delia's Gone Writer and Director, Robert Budreau (known for award-winning Films, Stockholm and The Beautiful Somewhere), takes us on a journey that is not loosely inspired by the Johnny Cash tune but rather the short story Caged Bird Sings by Executive Producer, Michael Hamblin to life. We were able to speak with Delia's Gone's Writer and Director, Robert Budreau and he was able to give us some insight into the Delia's Gone and the process he employed to not only expound upon this short story, but create this engagingly well-crafted vengeance thriller that becomes an odyssey of guilt, revelations, and ultimately redemption.
---
Interview with Delia's Gone Writer/Director Robert Budreau
Illuminerdi:
Okay. All right. Perfect. All right Robert. Let's get into this. What research did you take on or have as a prerequisite to make sure that the performances were as authentic as they were in this Delia's Gone?

Robert:
Yeah. I mean, I think there was a cross section of research that I was able to do. Obviously with Stephan, because of his developmental disability, that was obviously the more specific research, but Marissa did a decent amount of research and consultation with detectives. I don't think she had done a lot of like police type of work. A lot of actors do a lot of that and so they're like into it. She hadn't and so we kind of helped her with that and then with Stephan, he met with a variety of different folks.
I mean, the one nice thing about making movies nowadays is there's so much online resources that people never had before. Nothing beats seeing people in person, but there's so much online resource and we also shot this movie during COVID times. And so online meetings at the time were much more difficult because this was just pre-vaccine. And so it was a different world in some ways than now. But we had the time and I think between the resources available, we were able to do a fair amount with, again, with some of the COVID challenges limiting some of the in-person stuff we might have done.

Illuminerdi:
Okay. All right. Well, you know what? Talk to me about the effort that was taken to kind of avoid mental health stereotypes in the portrayal and writing in Delia's Gone.

Robert:
Well, I think on one level with certain mental disabilities, certain films kind of, and I think it goes back, there's a tradition of representation of mental health in film, which maybe hasn't even always been the healthiest. If you look at like going back to Steinbeck, like Mice and Men, which is kind of our prototype, it is kind of a story, right? It's like traditionally there is this kind of simpleton view of mental disability. And then even in America, if you look at the evolution of mental health, the privatized institutions of the '40s and '40s, which were pretty ghastly places, gave way to different institutes and then they kind of did away with mental health in America and the prison system kind of stepped in or people just were on the street. And so you look at the evolution of that.
And so I think what we were trying to do was also present something a bit more complex and not just necessarily make like someone with mental health issues a good guy or a bad guy. Like he's not just some crazy guy, but he's also just not an innocent soul. He's a complex, complicated, flawed protagonist, which to me, all of my movies have been about these flawed male protagonist. And just because he has some kind of disability doesn't mean he can't be a rich, complex character without condescending or without glorifying. So that's the challenge and certainly there's a lot of sensitivity so it's not easy. And I think Stephan and I both felt the weight of trying to do that. But it's also one of the challenges that I was excited about and what Stephan was excited about, if it was easy, we wouldn't have done it.

RELATED: Brian Bloom The Strange Voice Behind Adam Strange in Green Lantern: Beware My Power: Exclusive Interview

Illuminerdi:
That's very true. Man, that brings up a few different things, areas in which I can go.
Try to address both. Let me see.
So Delia's Gone is definitely a commentary on like mental health representation and how not only police handle mental health, but society as a whole. What's your take on the recent criticism of the new 988?

Robert:
The new sorry? I missed that.

Illuminerdi:
The new 988. It's the National Mental Health Crisis Hotline
Intended for suicidal, mental health, substance abuse.
Crisis, et cetera, et cetera.
But how it's being treated or handled essentially right now is kind of it's being directed to police dispatch and is part of the express reason why the portion of the defund the police stance exists. Let alone creation of a hotline.
What's your take on that right now?

Robert:
Well, it was another one of the challenges we had in making this movie is unlike a lot of other movies, which are kind of commentaries on issues, whether they're social issues, whether they're mental health issues, the story isn't really an exploration of the issue. Like the character happens to have a mental health difficulties. He happens to be a black man in middle America falsely accused of something. It has these elements, but it doesn't become a movie necessarily about race or mental health, even though that's a backdrop, because then you could go down a whole other worm hole. And to me again, that was a challenge. Just having a character that is special in that sense, but then you don't feel the need to have to over explain and the whole film has to revolve around that.

I mean, I've got my own views about I think America certainly has and Canada, I mean, I'm Canadian, but America has so many deeply politicized problems and issues and in my personal life, I get really worked up about all these things, but when I'm making a movie like this, I was actually intentionally not trying to politicize it too much, which is tricky because as soon as you introduce topics, people want you to go there, but then again, it can become what your movie's about. Stephan James did If Beale Street Could Talk, which is about a falsely accused black man being put away. He didn't have difficulties, but that film directly addressed that for obvious reasons. Also the source was amazing. Our story doesn't kind of go there in that specific way.

And so some of it is kind of subtextual in that we set up these issues and they're kind of the background for the story because in a lot of ways, the backdrop of this story is kind of the Trump era, even though we're supposedly behind that now. But you don't want to be too overt about it. Yeah. I don't know if I answered your question exactly, but that's the dance we were trying to do on this film is to have some of these unique elements touch on the things, but not get sucked into necessarily going deep into them.

RELATED: John Wick Director Chad Stahelski Teases His Vision For MCU's Blade

Illuminerdi:
Well true, true. And that also kind of brings me to another point just real quick. This will be my last question.
Who is the sympathetic character [in Delia's Gone]? Almost seen as almost for Lauren, but highly volatile; which makes for a very kind of interesting dichotomy. Was that something in the short story or was that something that was developed in writing Delia's Gone?

Robert:
That was always part of the DNA of the story and [Delia's Gone] was again, kind of, again, it's building off of that Steinbeck-ian character of like Lenny who's on one hand, this kind, sympathetic, troubled man who's got a propensity for violence in some cases. It's because of his physicality or size, he's got a gentle heart, but he can't always control his emotions and temper. So I think it always came out of that kind of an archetype. And again, that's what makes him flawed and interesting and not just like the perfect lovable guy. He's got this violent side as a lot of us do. And especially when it comes to family, wanting to find out the truth and protecting one's family members, I think that pushes all of us to our extremes. I don't think any of us really knows what we would do if one of our family members was raped and murdered and how would we respond to that? I think it would bring out the extreme in a lot of people.
RELATED: Sniper: Rogue Mission's Ryan Robbins Reveals Why He Should Be The Next Wolverine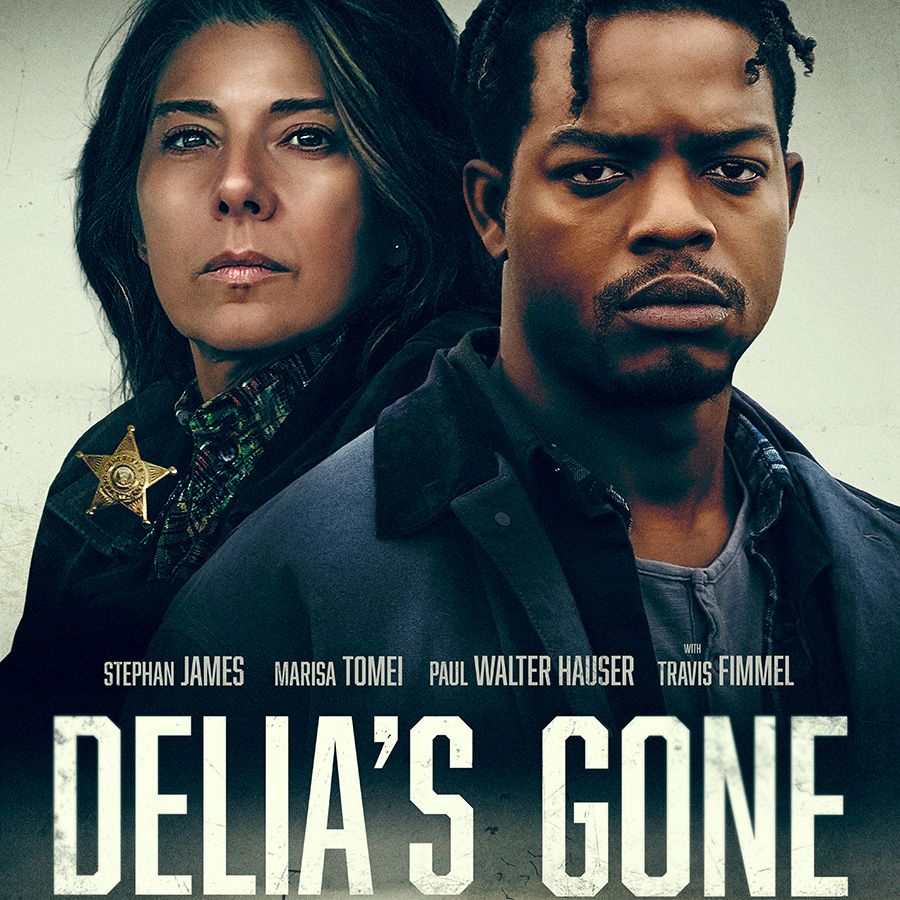 Delia's Gone is produced by Lumanity Productions and JoBro Productions & Film Finance. Delia's Gone will have a VOD and theatrical release on August 19th from Vertical Entertainment.
Have you watched Delia's Gone? What do you think of Delia's Gone writer and director's process in creating the film? Does knowing his process change how you view Delia's Gone? Let us know your thoughts on Twitter.
KEEP READING: Thirteen Lives Red Carpet: Stars & Filmmakers Talk Adapting A True Story to the Big Screen