Green Lantern: Beware My Power is DC's latest entry in their animated cinematic universe, and the cast took to San Diego Comic-Con to celebrate the film's release last week. During the convention, Hawkgirl voice actress Jamie Gray Hyder let us know her superhero ambitions.
---
While their live-action theatrical releases have struggled, the same has not been true for DC's animated features. The straight-to-video films have amassed a large following over the years and have given fans three interconnected franchises. Beginning in 2007, the DC Animated Universe is well into its third generation of stories aptly titled "The Tomorrowverse." Green Lantern: Beware My Power is the latest entry to the DCAMU. It joins Superman: Man of Tomorrow, Justice Society: World War II, and Batman: The Long Halloween Part One & Two in the Tomorrowverse.
Green Lantern: Beware My Power Star Says "Hell Yeah" To Being The DCEU's Hawkgirl
The Illuminerdi had the opportunity to interview the cast, director, and producer at SDCC where Hawkgirl actress Jamie Gray Hyder revealed she is interested in reprising her role in the DCEU.
While speaking to Jamie Gray Hyder, The Illuminerdi's Jezzer Reyes asked if the actress would be interested in reprising her role in the DCEU alongside co-star Aldis Hodge. Hodge plays John Stewart in Green Lantern: Beware My Power but will be introduced as the DCEU's Hawkman in the upcoming Black Adam film.
Here is Hyder's response:
"Hell yeah, that would be so much fun. I'd have to do a little bit of work to get these abs. I don't have those currently, but just give me a couple of months. Just a couple months notice if you want me, okay?"
RELATED: GREEN LANTERN AND BLACK ADAM STAR ALDIS HODGE REVEALS WHY HE ASPIRES TO BE LIKE JOHN STEWART IN REAL LIFE: EXCLUSIVE INTERVIEW
Check out the full interview below.
There have been many iterations of Hawkgirl throughout her lengthy run in comic books, animated movies and shows, and live-action appearances.
RELATED: GREEN LANTERN BEWARE MY POWER: DIRECTOR JEFF WAMESTER TALKS JOHN STEWART, LOSS, & WORKING WITH ALDIS HODGE: EXCLUSIVE INTERVIEW
The first version of the character, Shiera Sanders Hall, was introduced in Flash Comics #1 along with Hawkman in 1941. Since then, two more versions of the character have been introduced, Shayera Hol and Kendra Saunders.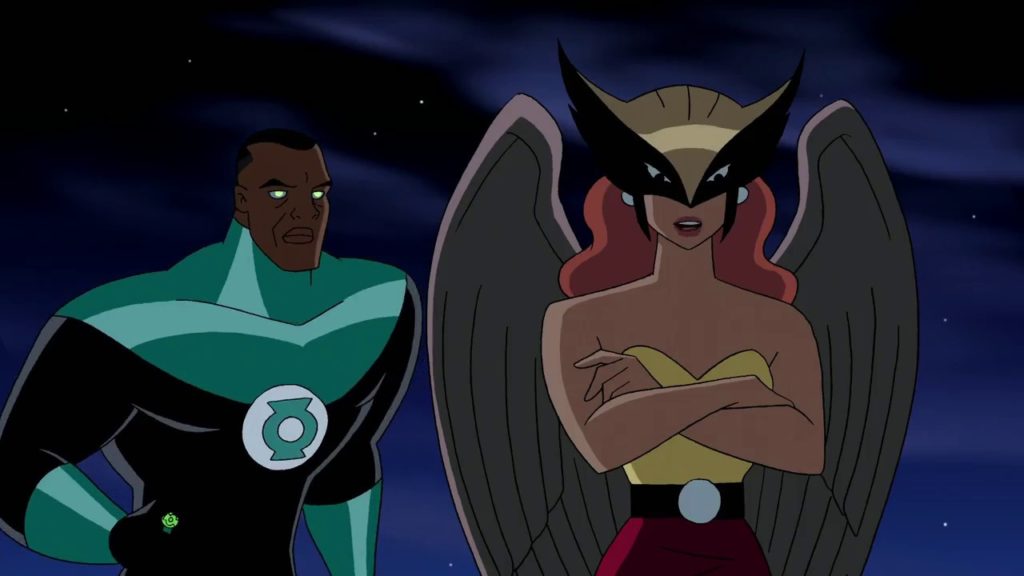 Most fans are familiar with Shayera Hol's Hawkgirl, who is prominent throughout the DCAMU. Hol was a founding member of the Justice League in Cartoon Network's hit series Justice League and its sequel Justice League Unlimited. Across both shows, Hawkgirl develops a romantic relationship with John Stewart, and now both characters star in Green Lantern: Beware My Power, albeit different versions of the characters. Jamie Gray Hyder also portrays Shayera Hol's Hawkgirl in the movie.
RELATED: GREEN LANTERN: BEWARE MY POWER: PRODUCER BUTCH LUKIC TALKS ADAM STRANGE, HAWKGIRL, & INTERGALACTIC WAR: EXCLUSIVE INTERVIEW
If Hyder were to transition from animated Hawkgirl to the DCEU's live-action Hawkgirl, she would join the small list of actresses who have portrayed the character. Sahar Biniaz played a version of Shiera Sanders Hall in Smallville, and Ciara Renée played Kendra Saunders in the CW's Arrowverse on Legends of Tomorrow.
About Green Lantern: Beware My Power
RELATED: SDCC: MIGHTY SCREENWRITER ERNIE ALTBACKER ON GREEN LANTERN: BEWARE MY POWER
Green Lantern: Beware My Power is directed by Jeff Wamester and written by Ernie Altbacker and John Semper. The movie stars Aldis Hodge as the titular Green Lantern, Jimmi Simpson as Green Arrow, Ike Amadi as Martian Manhunter, Brian Bloom as Adam Strange, Jamie Gray Hyder as Hawkgirl, and Keesha Sharp as Vixen. The movie focuses on John Stewart, a recently discharged Marine sniper at a crossroads in his life, one which is only complicated by receiving an extraterrestrial ring which grants him the powers of the Green Lantern of Earth (IMDb).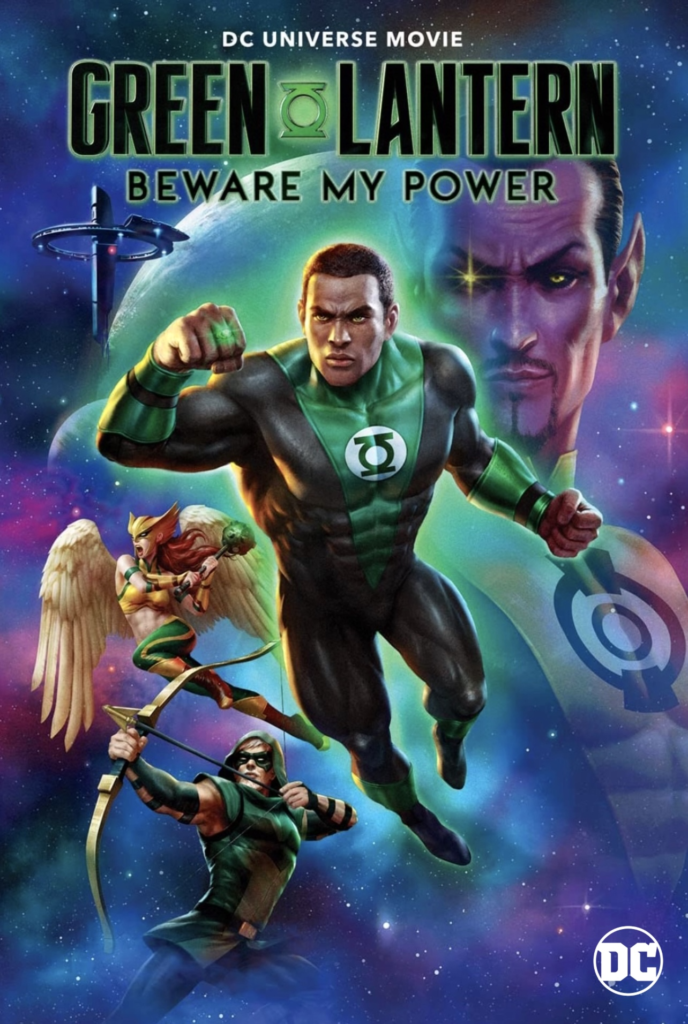 Green Lantern: Beware My Power is available to purchase and rent on VOD. Are you excited about Green Lantern: Beware My Power? Are you a fan of DC's animated movies? Which iconic DC character do you want to see in their next film? Let us know in the comments, and follow us on Twitter!
KEEP READING: BLACK ADAM STAR ALDIS HODGE WANTS TO SEE JESSE PLEMONS PLAY A VILLAIN IN FUTURE COMIC BOOK MOVIE: EXCLUSIVE INTERVIEW