During its second quarter earnings call, Warner Bros. Discovery chief David Zaslav announced some big news.
What a shock! The anticipated Batgirl solo film starring Leslie Grace as the Caped Crusader has been shelved by Warner Bros. Discovery. The project finished shooting months ago and has reportedly been in the final stages of post-production. Fans were shocked and angry at the new leadership at Warner Bros., who seemingly wants to take the company into a new direction after the Warner Bros. – Discovery merger.
RELATED: WARNER BROS DISCOVERY KILLED OFF BATGIRL AND SCOOB! SEQUEL DUE TO MAJOR NEW REGIMEN
The internet has been going crazy about this news all week, with rumors circulating that the company plans to shove HBO Max as an extra section into Discovery+ and the possible cancellation of multiple shows. Especially DC fans were worried about more possible cancellations of anticipated projects like the Blue Beetle film, starring Cobra Kai's Xolo Maridueña as the titular hero or the Birds of Prey spin-off film Black Canary, focusing on Jurnee Smollett's character. Now we got more information about the company's new plans with their content and especially with their streaming services.
THERE ARE SOME BIG CHANGES COMING TO WARNER BROS AND BEYOND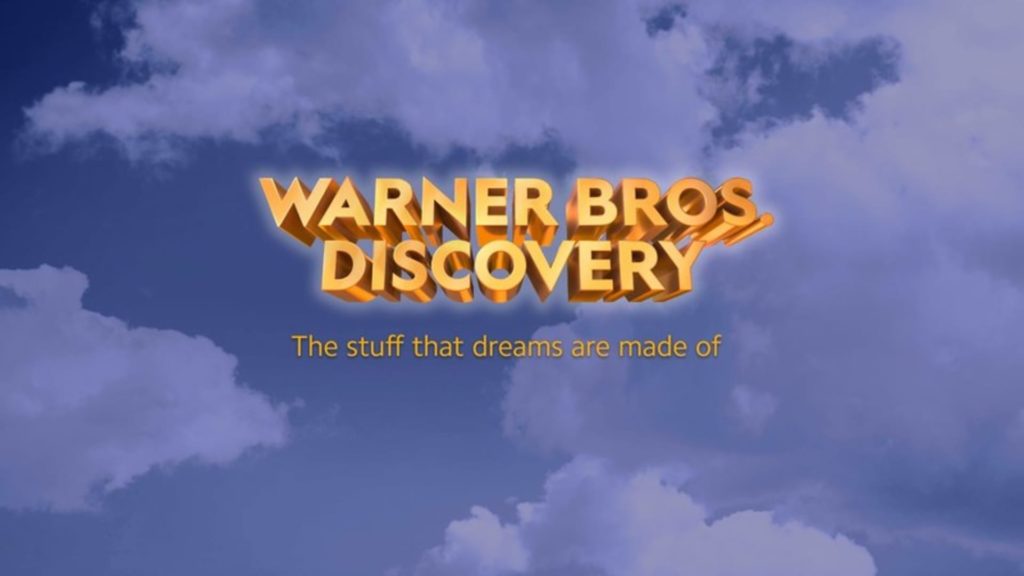 During Warner Bros. Discovery's second quarter earnings call, David Zaslav has announced that the company plans to merge their two streaming services: HBO Max and Discovery+ into a completely new one by Summer next year. Other regions are set to follow in 2024. Warner Bros. Discovery hasn't revealed a name for the streaming service yet.
The current versions of HBO Max and Discovery+ reach a combined 92 million subscribers, according to the quarterly earnings report. Warner Bros. Discovery hopes to reach 130 million global subscribers by 2025.
RELATED: TOMB RAIDER SEQUEL OFFICIALLY DEAD AS BIDDING WAR ERUPTS
The company is considering a free, ad-supported version of the consolidated streaming platform, David Zaslav confirmed. HBO Max's ad-supported tier currently costs $10 a month.
The chief of Warner Bros. Discovery wants to cut costs and find $3 billion in savings. He promised that to the investors after WarnerMedia and Discovery Inc. were formally merged in April. Warner Bros. Discovery now is one of the largest media companies in the U.S.
That is the reason why Batgirl and the animated movie Scoob! Holiday Haunt were cancelled as Warner Bros. Discovery was able to take a tax write-down on both projects and try to recoup production costs, according to Variety.
Only a day after the two films were canned the company also removed six exclusively for HBO Max produced films including: An American Pickle starring Set Rogen, Locked Down starring Anne Hathaway and Chiwetel Ejiofor, Super Intelligence starring Melissa McCarthy, Charm City Kings directed by Blue BeetleHelmer Angel Manuel Soto, The Witches starring Anne Hathaway and the just recently released Moonshot starring Lana Condor.
RELATED: JOKER 2: HELLO PUDDIN! LADY GAGA CONFIRMED AS HARLEY QUINN FOR WILD MUSICAL SEQUEL
According to Indiewire those films were removed because they weren't performing well or there was a possibility to take a tax write-down.
I'm still mad at the decision over at Warner Bros. Discovery. While it momentarily doesn't look as bad as we were expecting, the decision to just shelve two almost finished movies is not understandable. It will definitely be interesting where the new leadership wants to go with their streaming content and especially with their DC brand, as they have stated they want to take the "Marvel approach" but didn't name any specifics. It isn't easy nowadays to get excited about the future of the DCEU. Here's hoping for the best.
What do you guys think? What do you think about the upcoming completely new streaming service? Are you excited for the future of the DCEU? Let's discuss everything in the comments down below and on our Social Media.
KEEP READING: RYAN REYNOLDS GLADLY BEGINS EPIC TRAINING FOR THE ANTICIPATED DEADPOOL 3
Source: NBC News