She-Hulk Attorney At Law has introduced the newest hero to the MCU Jen Walters aka She-Hulk. However, unlike most in her shoes, she doesn't want to follow her cousin's footsteps to become an Avenger. Throughout the premiere episode Jen makes it clear she has no interest in becoming a superhero, while every step of the way Bruce is training her to use her new Hulk abilities to become a protector of Earth. Inevitably, their argument gets heated and Jen delivers a very honest, and blunt, rundown of why she has no interest in becoming the next Hulk in the Avengers.
RELATED: SHE-HULK ATTORNEY AT LAW COMPOSER AMIE DOHERTY TEASES UPCOMING MCU CLIENTS AND "SURPRISES" IN NEW EPISODES
Jen calls Bruce a cautionary tale and while harsh, she isn't wrong. As she points out, he lost the life he had before becoming Hulk, he has no relationships, many of his friends are gone, and he lives isolated on an island. Bruce's life is full of tragedy, danger, and trauma. Many Avengers have had difficult lives even before they became Earth's protectors and The Hulk has had a particularly rough one.
THE TRAGEDY OF BEING A HULK AND AVENGER
After Bruce accidentally transformed himself into the Hulk his inability to control himself as Hulk and destructive capabilities made him a major target for the military, first as a potential asset and then as a major threat. And although he later joined the Avengers in saving the world, he was still seen as someone to be controlled and feared while continuing to grapple with the duality of Bruce Banner and Hulk.
RELATED: SHE-HULK STAR REVEALS HOW HULK AND SHE-HULK'S INTERNAL STRUGGLES DIFFER IN THE NEW SERIES
Years later he managed to find the balance between Hulk and Banner and has come to be seen as a hero by the public, but at the cost of everything. Throughout the first episode of She-Hulk Attorney At Law the costs of being Hulk were at the forefront, either in his lessons or the memories of Tony Stark throughout his home. Part of what is so interesting about Jen's disinterest in becoming a superhero as She-Hulk is that she still wants to help people and had been even before her own transformation. Jen would rather be a hero in the more everyday sense, by simply helping protect people as a lawyer in the District Attorney's office.
Many of the original Avengers are gone and this new phase has introduced a number of heroes to potentially be the next generation of Avengers. However, many of these heroes, unlike Jen, are either already embroiled in the world of the Avengers like Sam Wilson the new Captain America or are younger having grown up looking up to these heroes like Kate Bishop and Kamala Khan. Interestingly this view that the world has of the Avengers as a cross between heroes and celebrities may be at the heart of the younger generation wanting to join their ranks.
Jen on the other hand saw how being Hulk and an Avenger devastated her cousin's life and tore him away from loved ones, including his family. He isolates himself in order to avoid people and the stress they bring which could potentially trigger a Hulk rage. Jen Walters had already dedicated her life to helping others, but Bruce doesn't see that as enough now.
RELATED: SHE-HULK BROKE THE 4TH WALL BEFORE DEADPOOL AND THE CREATORS EXPLAIN THE EVOLUTION OF THIS WILD ELEMENT IN SERIES
He has been so embedded in his life as Hulk and an Avenger it seems he forgot what it was like to be a scientist before, which is likely a way to cope with the trauma of losing the life he once had. Jen's argument that she doesn't need to be a superhero in order to help people and her indignation that Bruce would want her to live such a trauma and tragedy filled life is a stark reminder of the realities of the MCU. Thus far many of the new heroes have been eager about their new roles as heroes, but should they be?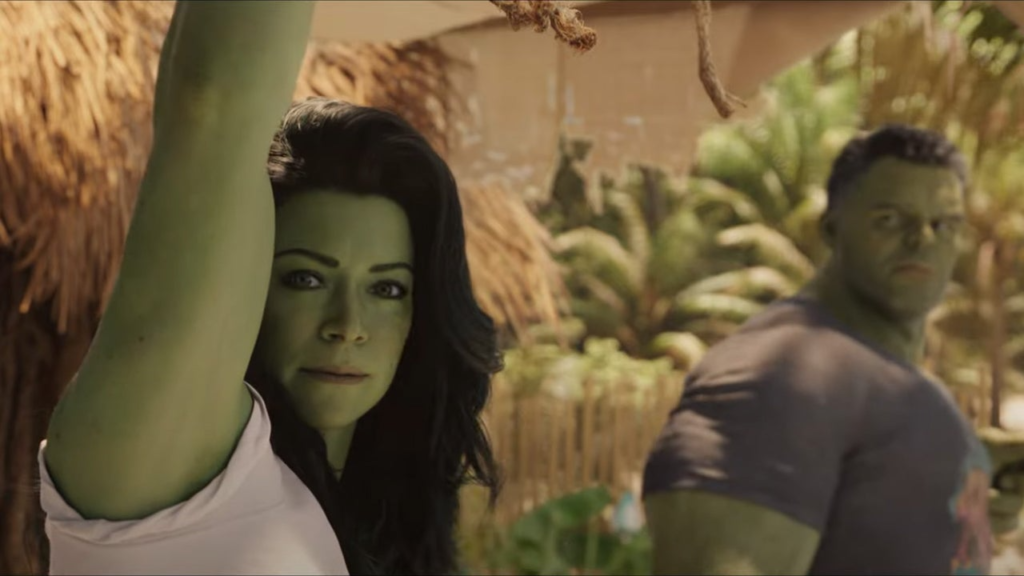 Clint, unlike Bruce, constantly tried to open Kate Bishop's eyes to the reality of being an Avenger, but she, unlike Jen, isn't someone living with powers. Instead she has a skill and bravery that motivates her. The idea that because one has superpowers they are required to sacrifice the life they have so they can use those powers for "good" is a terrifying thought. Bruce's belief that Jen can only help as a Hulk instead of as Jen Walters diminishes all the good she has done and can continue to do as a lawyer. Jen Walters is one of the few characters that seems to fully understand the implications of living within the MCU especially as someone with powers.
RELATED: SHE-HULK ATTORNEY AT LAW COMPOSER AMIE DOHERTY TEASES FAMILIAR MUSICAL THEMES TO RETURN IN NEW MARVEL SERIES
However, Jen Walters is a good person. By the end of the episode she does in fact make the sacrifice and reveal She-Hulk to the world when she saved the jury from Titania's attack. With this action any possibility of staying under the radar is gone. And while she will undoubtedly lean into being a superhero as She-Hulk it is interesting that someone has finally pointed out the inherent trauma, tragedy, danger, and sacrifice that it takes to be an Avengers and held strong that they don't want that life. Even more intriguing is that this was dropped in a comedy instead of one of the more drama focused new series.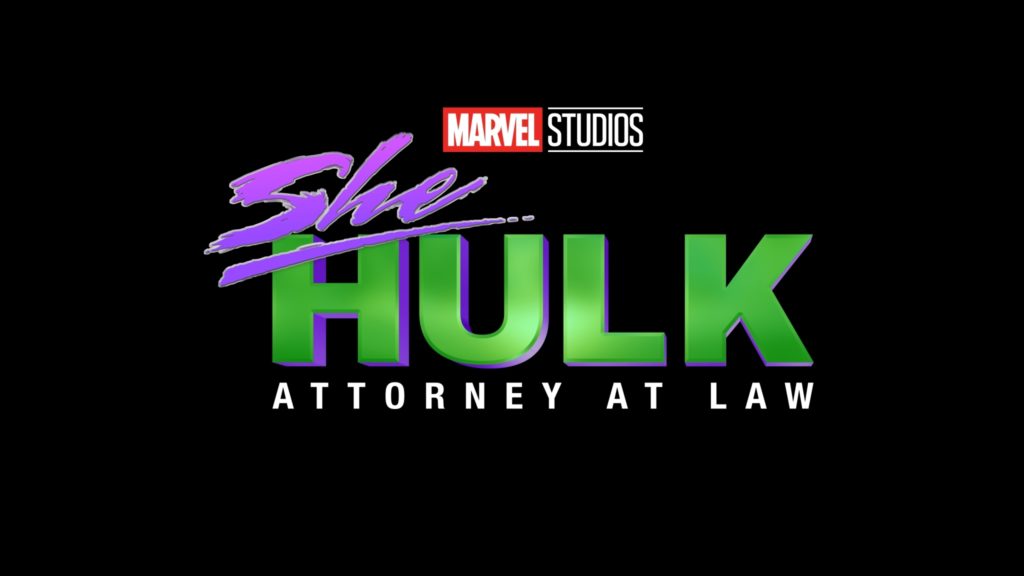 The first episode of She-Hulk Attorney At Law is available now on Disney Plus with new episodes premiering each subsequent Thursday. What did you think about the She-Hulk Attorney At Law premiere? Did you agree with her about not wanting to be an Avenger? Why do you think Bruce was pressuring her to become a superhero? Leave your thoughts in the comments below or on our social media and check back with The Illuminerdi for more MCU and She-Hulk Attorney At Law.
KEEP READING: SHE-HULK ATTORNEY AT LAW STAR TATIANA MASLANY REVEALS MARK RUFFALO'S REAL LIFE HULK TRANSFORMATION