Namor and Attuma are coming to the Marvel Cinematic Universe in Black Panther: Wakanda Forever!
A while back we reported on some possibly leaked concept art for the upcoming film Black Panther: Wakanda Forever, and today it's looking like that art was in fact official.
Watch The Illuminerdi break it all down here:
First Look at Namor & Attuma in Black Panther: Wakanda Forever!
VIDEO: Asher Freidberg
First Look at Tenoch Huerta as Namor!
Today, we got our first full look at Tenoch Huerta as Namor the Sub-Mariner. This piece of art bears resemblance to Namor's comic book attire, but made it look much more realistic, and appears to have Aztecan influences.
RELATED: BLACK PANTHER WAKANDA FOREVER: IRONHEART INVENTION RUMORED TO BE CATALYST BETWEEN WAKANDA AND NAMOR IN NEW MARVEL ADVENTURE
A while back, we reported that the Marvel Cinematic Universe's version of Atlantis would be known as Tlālōcān. Tlālōcān is described as a paradise ruled over by the Aztecan rain deity Tlāloc.
First Look at Potential New Villain Attuma!
Namor likely won't be acting as the main villain of this film, as we also got our first at Attuma, who looks to be taking the main villain role in Black Panther: Wakanda Forever. In the comics, he is an Atlantean soldier who would be a frequent adversary of Namor, often challenging him for the throne. His abilities include being amphibious, heightened senses, superhuman speed and stamina, as well as superhuman durability.
RELATED: HOW BLACK PANTHER: WAKANDA FOREVER COULD BRING THE AMAZING UNDERWATER KINGDOM OF ATLANTIS TO LIFE IN THE MCU
This version of Attuma also looks to have Aztecan influence, which makes sense since he and Namor are both from Atlantis in the comics, and will likely both be from Tlālōcān in the Marvel Cinematic Universe.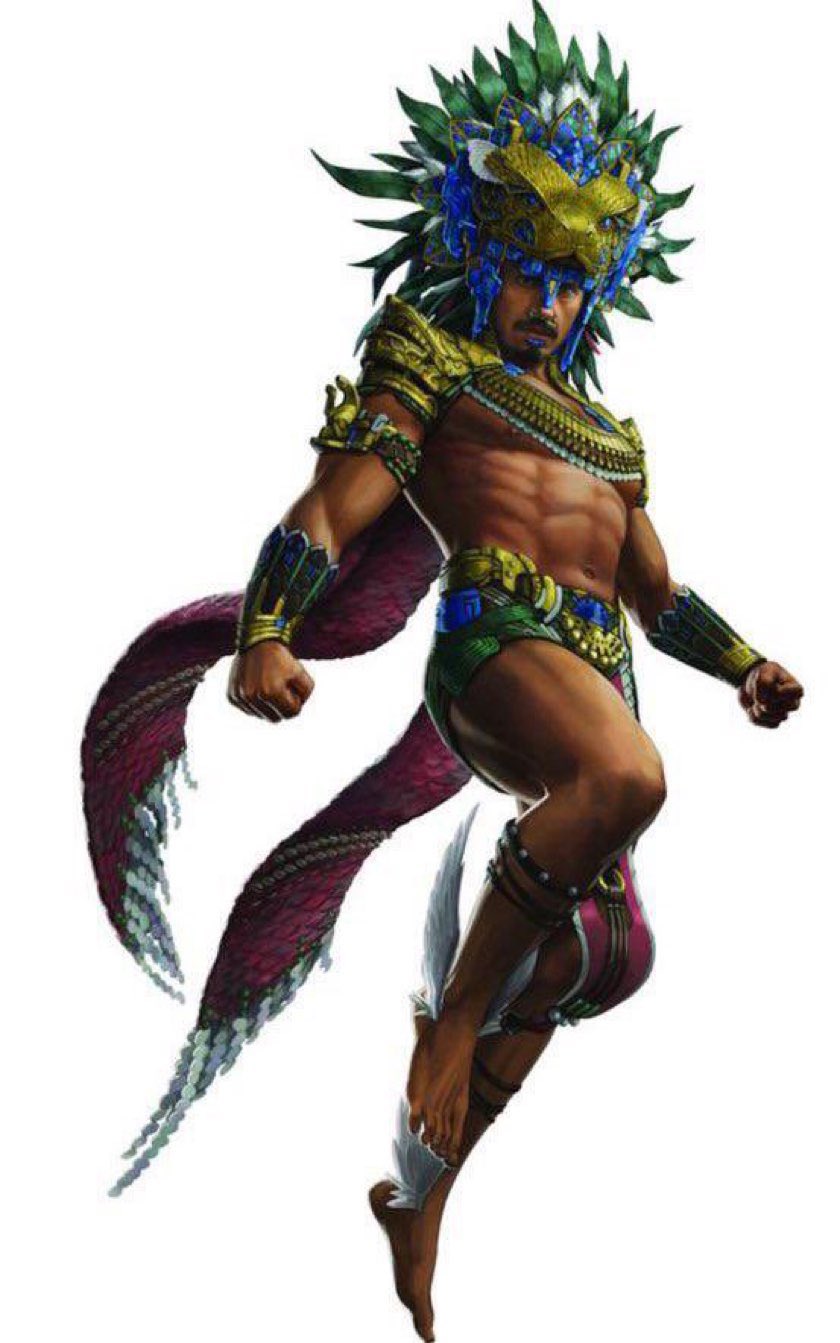 Chances are we will see Namor appear as an initial enemy to Wakanda, only to learn he could be influenced by Attuma who seems to be the real villain. Perhaps after Wakanda and Namor come to peace, they team up against Attuma to restore order.
Black Panther: Wakanda Forever is currently slated for a November 11th, 2022 release. What are your thoughts on this first look at Namor The Sub-Mariner and the confirmation of Attuma joining the Marvel Cinematic Universe? Let us know in the comments and on our Twitter!
KEEP READING: THE BOYS: WHO WILL DIE IN THE GRIPPING SEASON 3 FINALE?