Hellraiser (2022) has released a new official look at Jamie Clayton as Pinhead.
Hellraiser (2022) is an upcoming horror film, and a reboot of the franchise of the same name. The original Hellraiser film was released in 1987. Directed by horror legend Clive Barker,  Hellraiser (1987) was based on Clive Barker's novella, The Hellbound Heart. The newest incarnation is a new adaptation of the novella, as opposed to a direct reboot of the film. USA Today recently released an exclusive new look at Jamie Clayton's character, Pinhead.
HELLRAISER (2022): NEW LOOK AT PINHEAD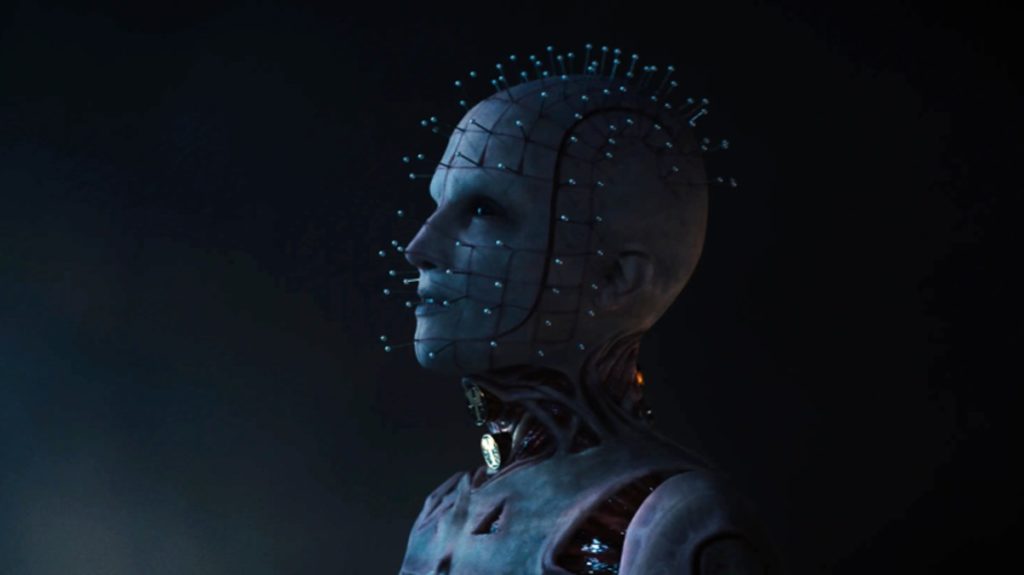 Pinhead as a character is an icon within the horror fandom. There have only been three versions of Pinhead in live-action before, and only the first is particularly beloved. Jamie Clayton's version of the character looks decidedly horrifying, and certainly sticks closer to the source material, but she still has a long way to go in order to stand beside Doug Bradley's Pinhead. 
RELATED: HELLRAISER: ODESSA A'ZION TO STAR IN UPCOMING HORROR REBOOT: EXCLUSIVE
The original story is fairly similar in both the film and novel, and the works complement one another quite nicely. The book is certainly a stronger work of fiction, in terms of character development, world building, and pacing. But watching the film adds some hauntingly beautiful visuals to go along with the story taking place in your mind's eye as you read. 
THE ORIGINAL FILM AND BOOK MAKE A GREAT PAIRING
In short, Frank Cotton is a horribly selfish man obsessed with finding only the greatest treasures life has to offer. He discovers a magical puzzle box which is rumored to unlock pleasures beyond those known by mortal men. Eventually solving the puzzle, Frank unwittingly summons a group known as the Cenobites. These demonic creatures, lead by a Hell-Priest (in Hellraiser, Pinhead, the Hell-Priest is decidedly male, while in The Hellbound Heart, Pinhead is presented as more gender-fluid or non-binary), drag Frank to a hell-dimension where they pleasure greatly from the violent and eternal torture of his immortal soul.
RELATED: HELLRAISER: DETAILS ON NEW PINHEAD AND DIRECTION FOR HORROR SERIES: EXCLUSIVE
The main storyline takes place when Frank's brother, sister-in-law and niece move into the house where Frank was taken by the Cenobites. The horror that ensues was a gruesome nightmare that spawned multiple sequel films, books, and other media in the Hellraiser franchise. Hellbound: Hellraiser II, Hellraiser III: Hell On Earth, and Hellraiser IV: Bloodline were released theatrically throughout the 80's and 90's.
THE FRANCHISE HAS A TROUBLED PAST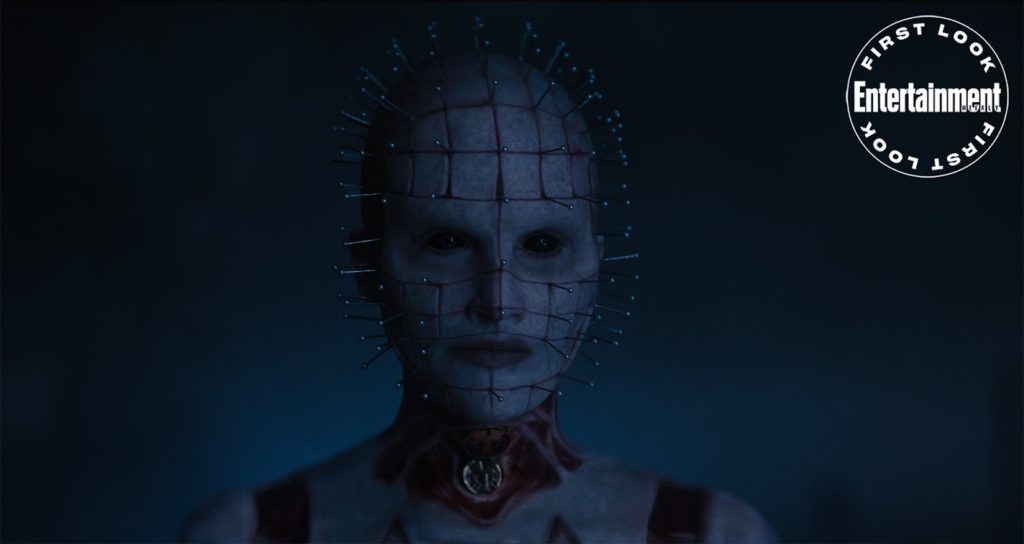 The franchise went straight to home video for installments 5-10. That being said, director Scott Derrickson of The Black Phone and Dr. Strange, directed the fifth installment, Hellraiser: Inferno. Furthermore, Pinhead actor Doug Bradley remained in the starring role for the first eight films, before leaving the franchise. 
Hellraiser: Revelations starred Fred Tatasciore as the voice of Pinhead, while Stephan Smith Collins physically portrayed the Hell-Priest. Revelations was infamously put together in a matter of weeks, as Dimension Films would lose the rights to the franchise without quickly releasing a new movie. The tenth and most recent installment, Hellraiser: Judgment starred Paul T. Taylor as Pinhead. 
RELATED: ORPHAN FIRST KILL REVIEW: ESTHER IS CROWNED QUEEN OF THE SLASHER
The new adaptation represents the first time the franchise has had a fighting chance in decades. This film boasts a considerably higher budget than any recent Hellraiser film, and these new looks are more than promising. Perhaps this will be the horror film to raise hell on Earth once again.
Odessa A'zion, Adam Faison, Drew Starkey, Brandon Flynn, Jason Liles, Selina Lo, Hiam Abbass, Goran Visnjic, Kit Clarke, Zachary Hing, Yinka Olorunnife, and Aoife Hinds co-star alongside Jamie Clayton's Pinhead. David Bruckner is the director, and the writers are Ben Collins and Luke Piotrowski. The screenplay is based on a story Collins and Piotrowski co-wrote alongside David Goyer.
Hellraiser (2022) will be released exclusively on Hulu on October 7, 2022. What do you think of the new look at Pinhead? Let us know your thoughts in the comments below or on our social media! 
KEEP READING: SAW 10: DIRECTOR KEVIN GREUTERT & OCTOBER 2023 RELEASE DATE OFFICIALLY CONFIRMED
Source: USA Today