Bob's Burgers is coming back for it's thirteenth season with all new adventures, hijinks, and hilarity for the Belcher family. During the Bob's Burgers panel at D23 Expo the cast and creators gave the audience a sneak peek of what they can expect, including hilarious clips and animatics, while also teasing fans about the future of the series. During the panel fans were given the chance to ask the cast and creators questions, but the last question delivered an unexpected answer for fans.
Bob's Burgers has become famous for their holiday episodes including Christmas, Valentine's Day, and of course Bob Belcher's favorite Thanksgiving. When asked about what fans can expect from this year's Thanksgiving episode creator Loren Bouchard told fans that he's looking to break the mold this year which may mean they have to wait for Bob's Burger's next Turkey Day treat.
IS BOB'S BURGERS SKIPPING THE TURKEY THIS THANKSGIVING?
"The one thing we want to make sure we do is not just make them to make them. We want to make them because that is a good Thanksgiving episode idea. And I'm very interested in breaking a few rules this coming season and the next few. I really think there's something to waking up both our work and even what you expect to see. I think it might kind of keep things a little bit, just a little bit electric, a little bit alive if we don't deliver exactly what you're expecting. So, I can tell you this we might make you wait for the next one."
The holiday episodes have become iconic so it comes as a shock that fans may not be experiencing Thanksgiving with the Belcher family this season. However, Loren Bouchard undoubtedly has exciting plans for this family and the shake up could lead to some exciting new stories. Loren Bouchard also makes an important point about telling these stories not only because they are expected, but because they are in fact good episodes.
RELATED: THE BOB'S BURGERS MOVIE CREATORS SYMPATHIZE WITH THE SIMPSONS' CREATORS DIFFICULTIES IN MAKING THE SERIES AND NEW FILM SIMULTANEOUSLY
During the Bob's Burgers panel star H. Jon Benjamin was asked who he prefers playing Bob Belcher or Sterling Archer and if we could potentially see another Bob's Burgers Archer crossover anytime soon. Now, this is not the first time H. Jon Benjamin has been asked to pick between his two iconic characters. He explained what he enjoys about voicing Bob while also jokingly giving his answer at the end.
"Well, I'm at the Bob's panel right now so…you know they're both really fun to play and very different, but Bob's records in a different manner or at least it used to before the pandemic where we all got to kind of perform together. Which Archer does not do. So, it's always fun to do scenes live with the rest of the cast in one room. So, yes Archer"
The crowd laughed at H. Jon Benjamin's response, but in regards to the crossover he passed the baton to Bob's Burgers creator Loren Bouchard.
H. Jon Benjamin started, "Well, I don't make those decisions. I believe the Archer Bob's crossover was devised by Archer, right?"

Loren Bouchard jumped in, "Yeah, we're sort of crossover-phobic. I'm so sorry, I know I disappoint so many people when we say that. And that I always try to figure out a way to give you guys like a little, like a taste of a crossover, but the full blown crossovers for me just make me feel like the worlds are suddenly not real. And we spend so much time trying to make them feel real. So, crossovers are hard for us, but we did love the Archer one. So, maybe they'll do one."
It seems the ball is once again in Archer team's court when it comes to a crossover. Fans love the crossover in Archer's fourth season premiere and it seems any hopes for a follow up will need to once again take place in the world of espionage. Perhaps fans will need to ask the creators of Archer on social media or at the next convention they attend.
RELATED: THE BOB'S BURGERS MOVIE WRITERS AND DIRECTORS TEASE WHAT THEY WERE ABLE TO DO IN THE MOVIE THAT THEY COULDN'T DO IN THE SHOW: EXCLUSIVE
It wasn't a huge surprise that the Bob's Burgers creatives aren't interested in crossovers, they told us as much during our interview at WonderCon earlier in the year. It seems fans will be in store for a ton of surprises in the new season, but the classic comedy and love that embodies the series is still at its core.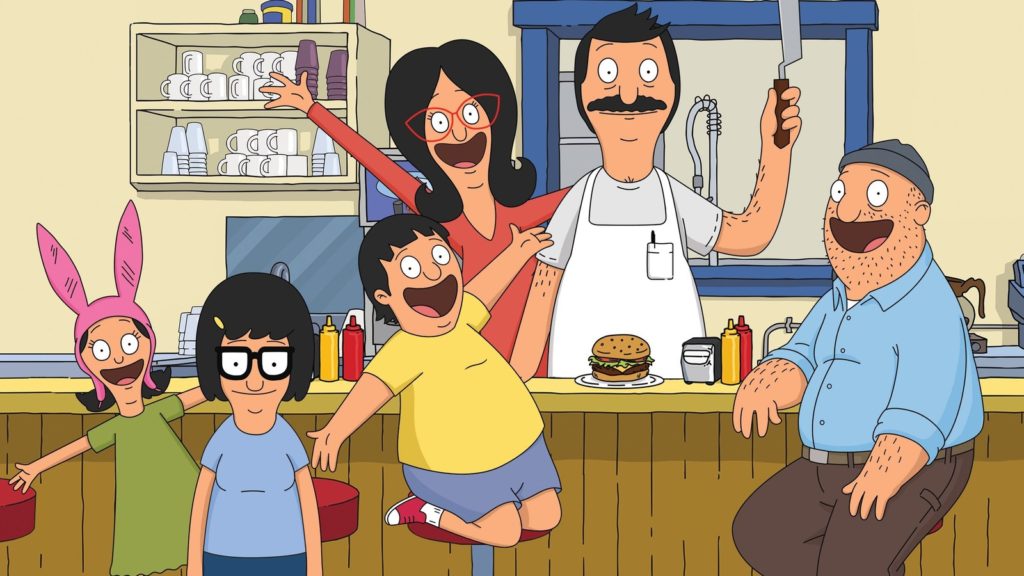 Bob's Burgers season 13 premieres today, September 25 on Fox and can be watched on Hulu on September 26 with new episodes every Sunday. Are you looking forward to season 13 of Bob's Burgers? Do you want to see another crossover between Bob's Burgers and Archer? What do you think about Bob's Burgers potentially skipping the Thanksgiving episode this season? Leave your thoughts in the comments below or on our social media and check back with The Illuminerdi for more.
KEEP READING: THE BOB'S BURGERS MOVIE CREATOR REVEALS HOW THE MOVIE WILL PLAY INTO THE INSANE CONTINUITY OF THE TV SERIES