Charlie Cox finally addressed the questions surrounding the tone of Daredevil: Born Again.
While at D23 promoting Born Again, the English actor revealed what fans could expect from the highly-anticipated Disney+ series.
CHARLIE COX EXPERTLY ANSWERS QUESTIONS ABOUT DAREDEVIL: BORN AGAIN
Compared to other superhero shows, Netflix's Daredevil was pretty dark tonally, so fans worry that the MCU will give the character a lighter tone when Born Again hits Disney Plus.
RELATED: FANTASTIC FOUR: JEFF KAPLAN AND IAN SPRINGER TO SCRIPT UPCOMING MARVEL STUDIOS EPIC
At D23, Variety asked Charlie Cox if Born Again's tone would match the Netflix series, to which he responded:
I have no idea. I don't know that it will be any more darker or any less dark. What does dark mean? Where is that tonal shift? There will be a tonal shift I'm sure because we're doing more episodes, it's a whole new deal. You know, we're now on a different platform, but I don't know. I haven't read anything yet.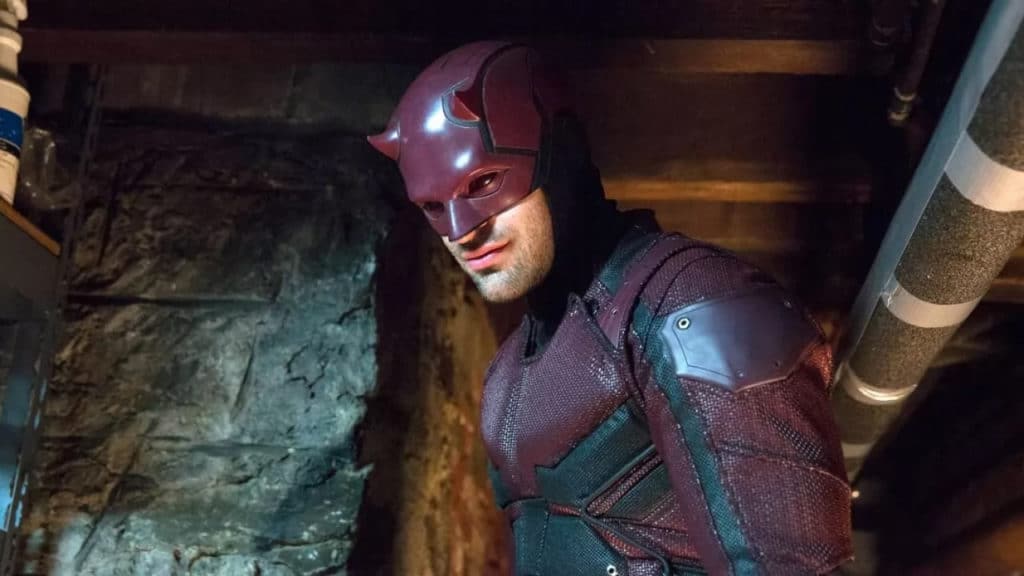 Cox added that if Daredevil: Born Again were to have a lighter tone, he wouldn't be against it.
RELATED: MS. MARVEL DIRECTORS TEASE AN UNEXPECTED BUT MARVELOUS SEASON 2
As everyone knows, the character will appear on She-Hulk: Attorney at Law, and Cox said he had a great time shifting the character's tone for his appearance.
What was fun about being in She-Hulk for this one episode is… obviously the tone of this show is radically different, and in order for it to be appropriate for me to be in that show, I had to adapt a little bit my Matt Murdock so he was in a place in his life where he's having fun. Where life is good and he's a bit cheeky and a bit flirty and it's tonally slightly different. It was a bit of an experiment, but it was really enjoyable, and I really had a good time… So, if they do lighten the tone a little bit, I'm not afraid of that.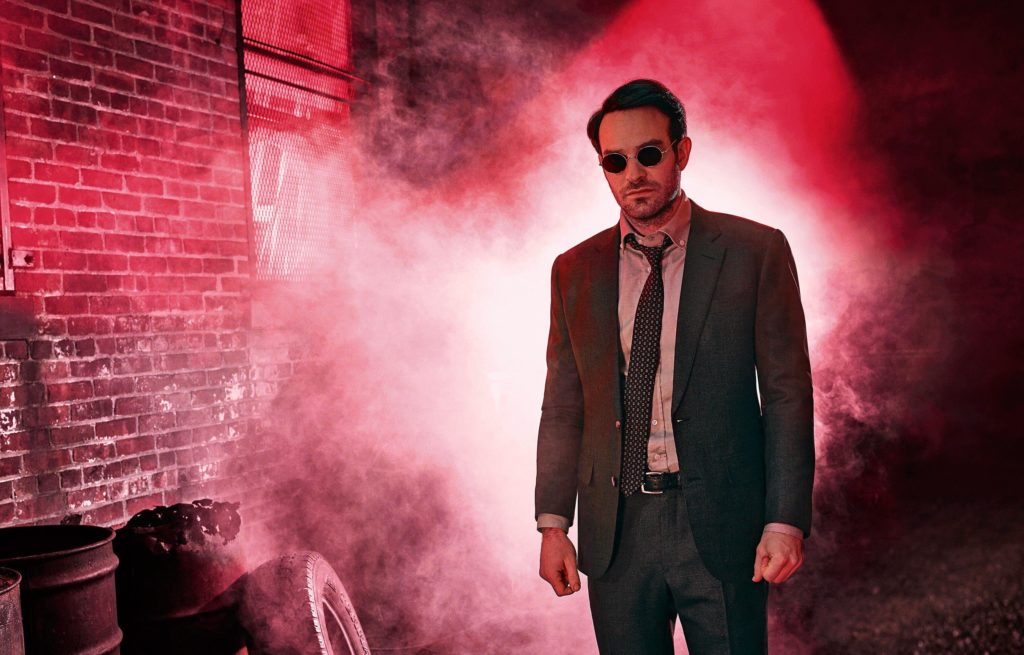 Now don't start freaking out. This isn't any confirmation that Daredevil will be a slapstick character in the MCU. Charlie Cox understands there's a time and place for everything, even with a character like Daredevil.
RELATED: DAREDEVIL BORN AGAIN: NETFLIX STAR ELDEN NELSON RUMORED TO RETURN AS YOUR FAVORITE LAWYER FOGGY NELSON IN THE NEW SERIES
The actor said that while he enjoyed his time playing a lighter version of the character in She-Hulk, he doesn't see that lasting for an entire season of Daredevil: Born Again.
Not over the course of an entire season, not with this character. I don't think that's truthful enough to the source material for that to really work. But, there are plenty of Daredevil comics where there is levity, there is light-heartedness, there is fun, and I think with 18 episodes you have time to do a bit of both.
CHARLIE COX SEES DAREDEVIL: BORN AGAIN AS A NEW BEGINNING FOR THE CHARACTER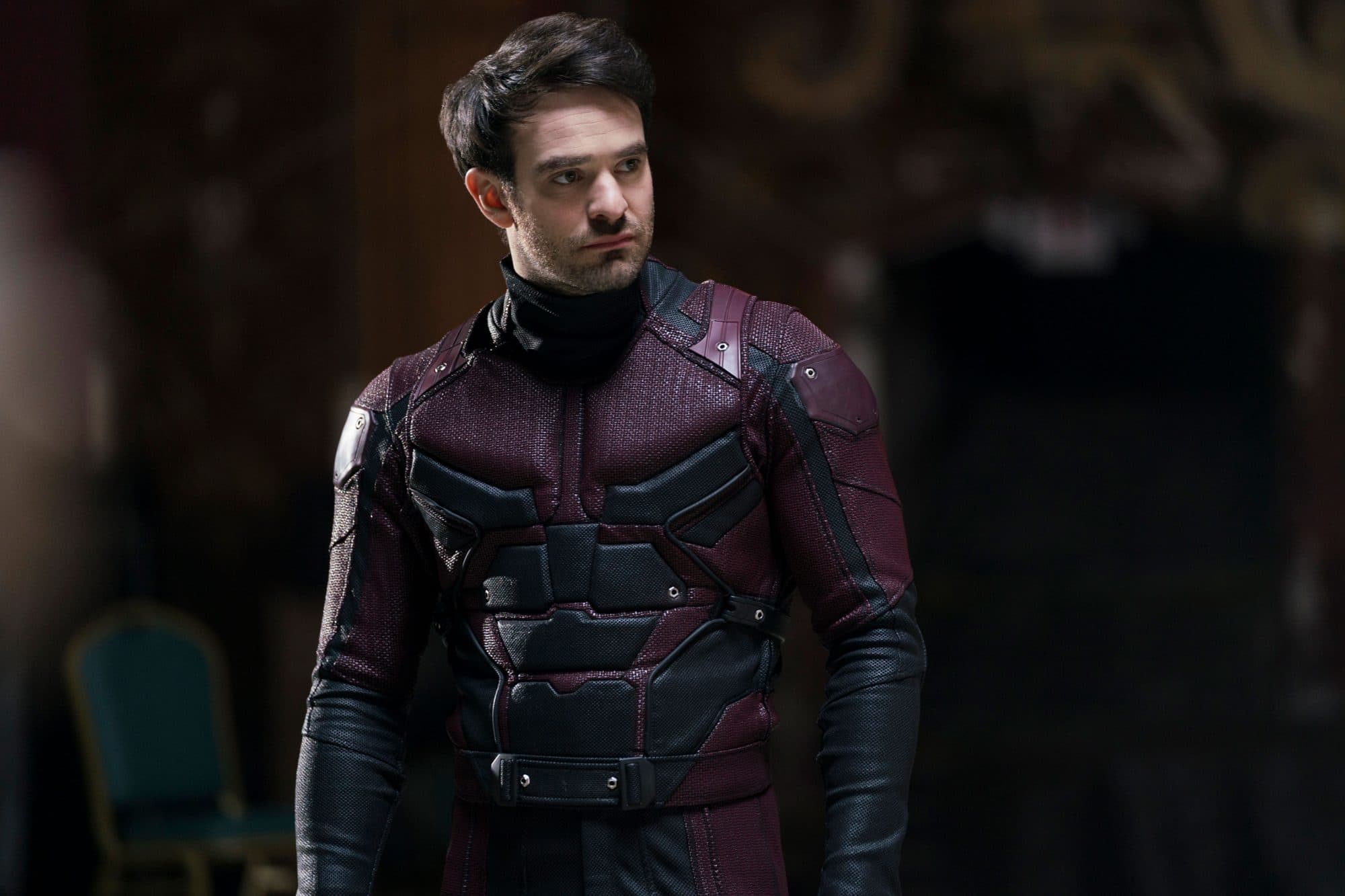 Cox sees Daredevil's introduction to the MCU as a new starting point for the character. Marvel Studios perfectly titled the series Born Again, which accurately depicts the character's journey to the MCU. Not only is Born Again the title of Frank Miller's iconic comic run with the character, but it also signifies Daredevil's return from death after being canceled by Netflix.
RELATED: WEREWOLF BY NIGHT OFFICIALLY ANNOUNCED WITH EXCITING NEW TRAILER
Charlie Cox revealed that he isn't sure if the Born Again subtitle means they're adapting Miller's comics.
I don't know. I don't think it means we're gonna tell the Frank Miller story of Born Again in the comics. I don't think it means that. I think it means that we made the show, it ended, and now we're making another show. It's a perfect title.
It's safe to say that Daredevil: Born Again is in safe hands with Charlie Cox, and he'll make sure the tone of the show does justice for the Devil of Hell's Kitchen.
Are you excited to see Daredevil return in Daredevil: Born Again? Do you think the show will have a darker tone similar to the Netflix series? What do you hope to see in Born Again? Let us know in the comments or on Twitter, and check back with The Illuminerdi for more Daredevil news.
KEEP READING: SURPRISING IRON MAN VIDEO GAME ON THE WAY FROM MARVEL AND EA