Marvel Studios announced Armor Wars as a Disney Plus series way back in 2020 during Disney's Investor Day Presentation. It was announced that Armors Wars would be a 6-episode event based on the classic Marvel comic series, developed for Disney+ starring Don Cheadle as James Rhodes, aka War Machine, who must face what happens when Tony Stark's tech falls into the wrong hands.
After which the project saw no movement for 2 years as more and more DIsney+ shows were announced, many assumed that the project may have been shelved until this year at D23 during Marvel Studios' Hall D23 presentation star Don Cheadle came up on stage and provided updates on the project. Armor Wars was slated for a 2023 start of production after being on hold for almost 2 years.
Armor Wars Moves To Theatrical Release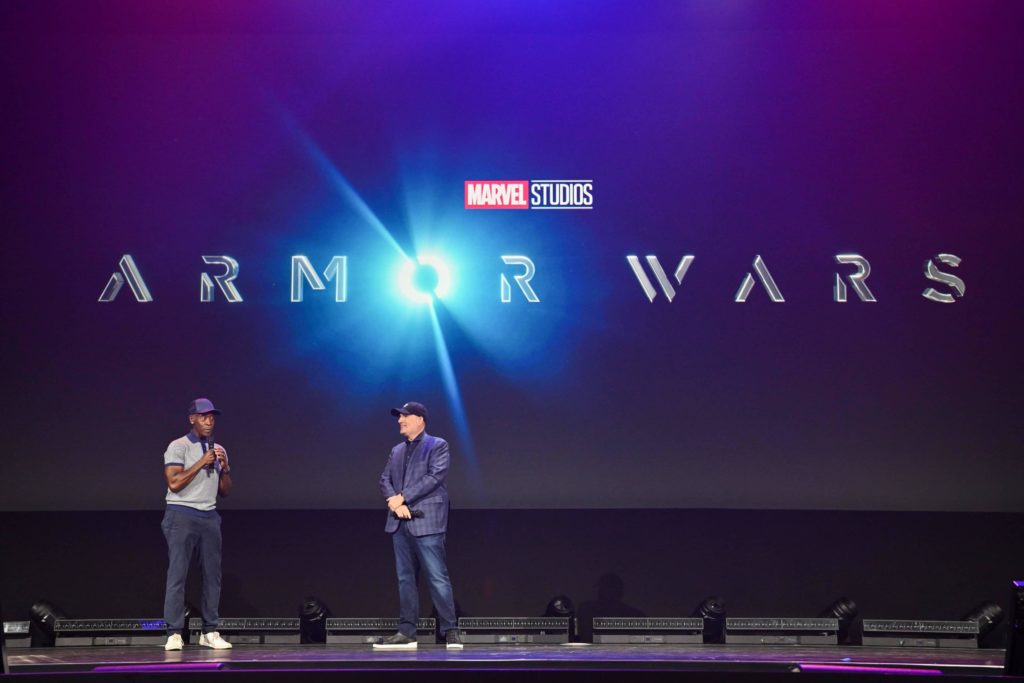 Yesterday, The Hollywood Reporter reported that Marvel Studios notified the production team for the project, who were prepping for that 2023 production start, that Armor Wars would now be developed as a feature. Marvel Studios later confirmed that the project was indeed being retooled into a movie. This change of direction for the project came as a result of the Studio's commitment to making sure that the story would be told in the right way.
With Marvel Studios now exploring different formats to tell its stories with 18-episode Disney Plus shows like Daredevil: Born Again and specials like Werewolf by Night its encouraging to see that the studio is still committed to making sure that each story gets told the right way.
RELATED: WEREWOLF BY NIGHT DIRECTOR EXPLAINS HOW MARVEL'S SPECIAL AVOIDED A MATURE RATING
Colonel James Rhodes has been a part of the MCU since its inception with 2008's Iron Man in which the character was played by Terrence Howard before being recast with Don Cheadle for 2010's Iron Man 2 which first saw Rhodey dawn the War Machine suit, fighting side by side with Tony Stark in the film's final battle. Since then, Don Cheadle's War Machine has become a hero of his own as the Iron Patriot for a time, then later joined The Avengers as War Machine, being a prominent member of the team during Avengers: Infinity War and Endgame.
Yassir Lester who served as Head Writer for the project, when it was being developed as a series, will stay as Head Writer for its new feature script. The project has not had any directors attached to it by this point and the change to theatrical is likely to push that process back even further.
Don Cheadle's Colonel James Rhoades or War Machine last appeared in the MCU in Disney+ series The Falcon and the Winter Soldier's premiere episode, where he presented Steve Rogers' Captain America Shield to the Smithsonian for their Captain America exhibit, as he delivered a speech and some much needed advice to Anthony Mackie's Sam Wilson.
Rhodey's next appearance will be in Marvel's Secret Invasion which is scheduled to release in Spring 2023. Along with making an appearance in the series' first trailer, Don Cheadle announced at D23 that the events in Secret Invasion would lead directly into Armor Wars. Secret Invasion is a paranoia spy thriller series focused on the shape-shifting alien race of Skrulls infiltrating positions of power on Earth.
RELATED: SHE-HULK STAR TATIANA MASLANY REVEALS THAT "HUMAN MOMENTS" ARE WHAT DREW HER TO NEW MARVEL SERIES
The Armor Wars comic book series of the same name included high-level members of The Avengers being revealed to be Skrulls, the MCU version is not expected to be as grand of a scale but it is interesting to think who may be revealed to be a Skrull and how that leads into Armor Wars. With Rhodey getting his own film afterward it is safe to assume that he is not a Skrull in the MCU, or is he?
A clip of the series revealed during D23 included Rhodey talking to Nick Fury about knowing about the existence of the Skrulls for a long time so there is a possibility that with Armor Wars being about Tony Stark's weapons in the wrong hands that these wrong hands may be those of Skrulls.
2025/2026 Armor Wars Release?
Armor Wars was previously looking at a late 2024 release on Disney Plus with a Spring 2023 production start. However, with 2024 already being crowded with Marvel Studios already releasing 4 highly anticipated theatrical films in the year, it seems very unlikely that there is any space for another addition.
The year starts off with Anthony Mackie's first outing as Captain America in Captain America: New World Order releasing May 3rd, moving on to the studios' first team-up film since 2019's record-breaking Avengers: Endgame with Thunderbolts releasing July 26, then on to the return of Hugh Jackman as Wolverine in Deadpool's first outing in the MCU with Deadpool 3 releasing September 26, and closing of the year with the highly anticipated MCU debut of Marvel's first family in Fantastic 4 releasing November 8.
RELATED: LOKI SEASON 2 SET PHOTOS CAPTURE SYLVIE IN NEW COSTUME & TOM HIDDLESTON IN ACTION
Along with the recent news of a delay in start of production for Blade which was slated to release in November 2023, due to Director Bassam Tariq leaving the project and the script being rewritten by Moon Knight and X-Men 97 writer Beau DeMayo, it is likely that Blade will also be pushed back to 2024. It is still unclear whether Marvel Studios will delay the film and how the Marvel Studios release slate will be shuffled.
So as of now, with 2 yet announced Marvel titles scheduled to come out in 2025 on February 14th and July 25th along with 4 announced projects in 2026, a 2025 or 2026 seems to be the likeliest release window for Armor Wars.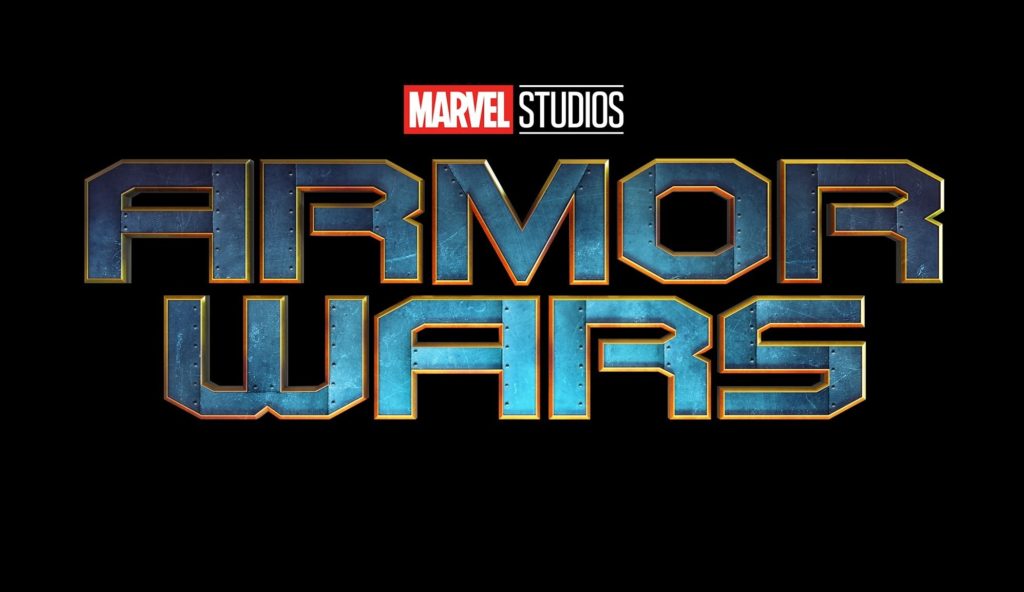 What do you think of the new Armor Wars developments? Let us know your best theories over on our social media!
KEEP READING: DEADPOOL 3: HUGH JACKMAN AND RYAN REYNOLDS EXPLAIN EXACTLY HOW WOLVERINE WILL MAKE HIS BIG MCU RETURN!
Source: THR