Power Rangers fans were in for a treat at Hasbro Pulse Con 2022. The Dino Fury Rangers aren't the only rangers returning to celebrate thirty glorious years of teenagers in spandex fighting rubber monsters. Original Mighty Morphin Power Rangers, David Yost, and Walter Jones will be back, morphing one more time to celebrate Power Rangers' thirtieth anniversary.
All doubts about Power Rangers' 30th Aniversary special have been put to rest as David Yost and Walter Jones showed up to reveal that there's truly special in store, and they're already part of it.
Power Rangers Reunited And It Feels So Good
In the midst of rumors circulating, it's so refreshing to finally hear something among so much uncertainty. We've seen numerous rangers return for team-ups and special occasions but it has been decades since we've seen Billy Cranston and Zack Taylor. Seeing them return after all of these years feels like reuniting with great friends you haven't seen since the innocent days of childhood.
RELATED: POWER RANGERS COSMIC FURY TO ADAPT ZORD FOOTAGE FROM UCHU SENTAI KYURANGER; RANGER FOOTAGE IS ORIGINAL
Now it's quite unlikely that David and Walter will be the only ones returning, so one must wonder, who else is returning? Austin St. John won't be returning due to his unfortunate legal woes, Jason David Frank has declared his retirement from the role of Tommy Oliver, and Amy Jo Johnson has truly denied rumors of her involvement. With those rangers out, where does that leave rangers like Rocky, Adam, Aisha, or Kat? What about other rangers outside MMPR, well we'll see.
Trini Kwan's Legacy
Unfortunately, due to Thuy Trang's untimely passing in 2001, she can not return as the original Yellow Ranger, Trini Kwan. We hope to see her character's legacy honored. There have been plans to introduce Trini's daughter, identified as "Yen" to this anniversary special. When it seemed as though everything was falling apart behind the scenes, hope for Trini's daughter's involvement looked somewhat grim until now, so we just might see her after all.
ABOUT POWER RANGERS
Power Rangers is celebrating 29 continuous years on the air, making it one of the longest-running kids' live-action series in television history, with more than 900 episodes aired to date. Created by Haim Saban and launched in 1993 with Mighty Morphin Power Rangers, the series has a worldwide fan base and legacy. Power Rangers celebrates its 29th overall season with a new season of Power Rangers Dino Fury, airing now exclusively on Netflix in the U.S. Coming in 2023, kids, families, and fans can celebrate Power Rangers' 30th year with the premiere of the 30th overall season, Power Rangers Cosmic Fury.
ABOUT EONE
Entertainment One Ltd. (eOne) is a talent-driven independent studio that specializes in the development, acquisition, production, financing, distribution, and sales of entertainment content. As part of global play and entertainment company Hasbro (NASDAQ: HAS), eOne's expertise spans film and television production and sales; production, distribution, and brand management of kids and family properties; digital content; and immersive and live entertainment. Through its extensive reach and scale, and a deep commitment to high-quality entertainment, eOne unlocks the power and value of creativity.
RELATED: POWER RANGERS 30TH ANNIVERSARY SEASON: DAVID YOST SET TO RETURN: EXCLUSIVE
Power Rangers Cosmic Fury is set to release on Netflix at some point in 2023.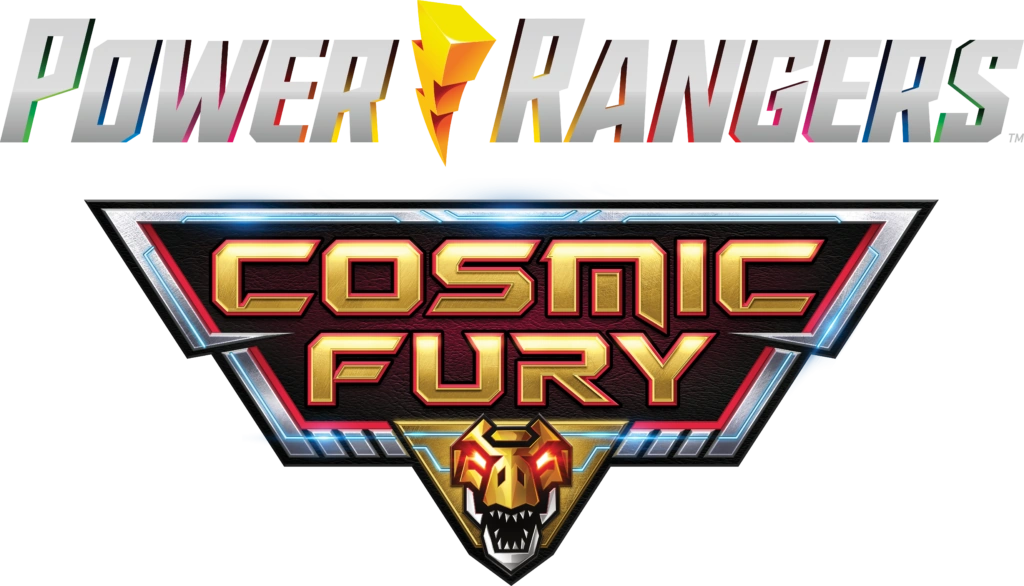 Returning cast members include Russell Curry, Hunter Deno, Jordon Fite, Kai Moya, Chance Perez, and Tessa Rao. "Cosmic Fury" will also see the return of showrunner Simon Bennett and writers Becca Barnes and Alywn Dale.
How do you feel about David Yost And Walter Jones returning? Who else would you like to see return? Let us know in the comments below. If you like what you read, follow us on Twitter so you don't miss any more Power Rangers content like this in the future, we're always watching.
KEEP READING: INCREDIBLE ZORD ASCENSION PROJECT ASTRO MEGAZORD SURPRISES ADORING FANS
Source: HasbroPulse