The English Dub release of Chainsaw Man has been revealed to be released this month by Crunchyroll. The next big hit anime series will be releasing the show with a star cast for the English dub with voice actors that have been in popular shows such as Demon Slayer, Black Clover, and Attack On Titan. The world premiere was revealed at New York Comic Con this year, with fans only having to wait less than a week for the first episode.
Chainsaw Man is the latest anime series released on Crunchyroll that follows the story of a devil hunter, who becomes half-man/half-devil when revived by the Chainsaw Devil, Pochita. Denji was a struggling teenager attempting to pay off a debt left to him by his parents, but his death caused by betrayal forced him to make a deal to become the Chainsaw Man. The anime was adapted from a Japanese manga series written and illustrated by Tatsuki Fujimoto, which currently has 12 volumes as of October 2022.
Chainsaw Man premiere on Crunchyroll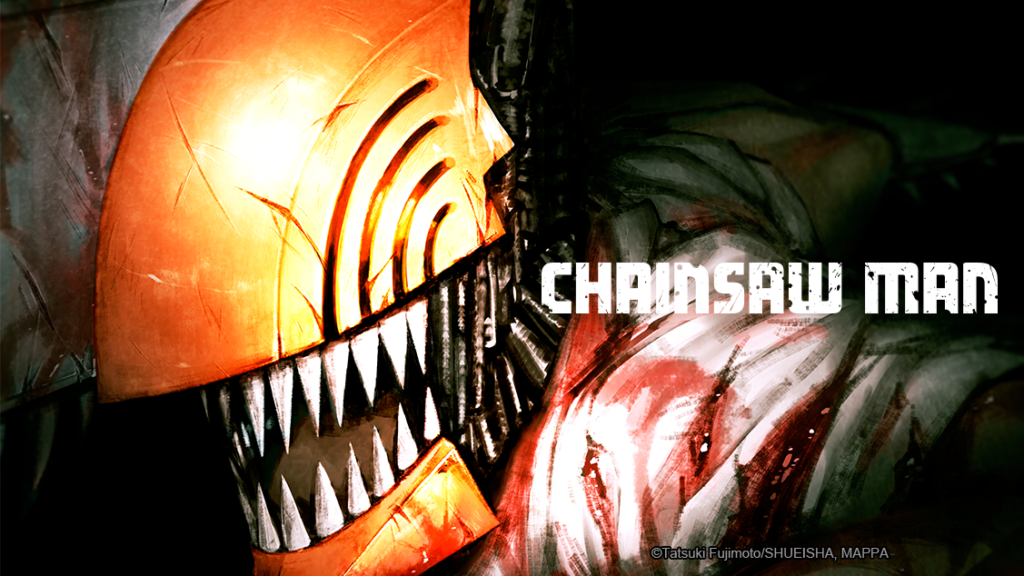 With ADR direction by Mike McFarland (Attack on Titan; Fullmetal Alchemist: Brotherhood), the Chainsaw Man English dub voice actors, which now includes the newly cast fan favorite character Pochita, currently includes the following:
After fans raved about the world premiere of the English dub at New York Comic Con, Crunchyroll will begin streaming Chainsaw Man in English on its service starting on Tuesday, October 25 at 12:30 PM PST (8:30 PM UK) with new episodes dropping every week.
RELATED: CHAINSAW MAN SLICES HIS WAY ONTO OUR SCREENS WITH HUGE DEBUT THIS WEEK
More cast members for the English dub will be announced at a later date. Chainsaw Man will also be dubbed in Latin American Spanish, Brazilian Portuguese, French, German, and Russian, with dates and cast to be revealed soon.

Crunchyroll began its simulcast of Chainsaw Man from Japan on October 11 in Japanese with subtitles and airs new episodes every Tuesday at 5 pm.

See below for the current cast listing of Japanese voice actors:
Kikunosuke Toya as Denji
Shiori Izawa as (Nanachi in Made in Abyss) as Pochita
Tomori Kusunoki (Natsume in Deca-Dence) as Makima
Shogo Sakata (Karin Sasaki in Fire Force) as Aki Hayakawa
Fairouz Ai (Jolyne Kujo in JoJo's Bizarre Adventure: Stone Ocean) as Power
Mariya Ise (Reg in Made in Abyss) as Himeno
Karin Takahashi (Suika in Dr. STONE)as Kobeni Higashiyama
Taku Yashiro (Tanuma Tsubasa in Kaguya-sama: Love is War) as Hirokazu Arai
Kenjiro Tsuda (Kento Nanami in JUJUTSU KAISEN) as Kishibe
Maaya Uchida (Catarina in My Next Life as a Villainess: All Routes Lead to Doom!) as Angel Devil
Natsuki Hanae (Tanjiro in Demon Slayer: Kimetsu no Yaiba) as Shark Fiend
Yuya Uchida (Stein in Soul Eater) as Violence Fiend
Saori Goto (Moeka in STEINS;GATE) as Spider Devil
Yo Taichi (Kenya in ERASED) as Akane Sawatari
Daiki Hamano (Gauma in SSSS.DYNAZENON) as Samurai Sword
RELATED: CRUNCHYROLL REVEALS CHAINSAW MAN ENGLISH DUB CAST ALONG WITH A NEW TRAILER
About Chainsaw Man
Based on the widely popular and award-winning manga of the same name written and illustrated by Tatsuki Fujimoto (Fire Punch; Look Back; Goodbye, Eri) and serialized in Shueisha's Weekly Shōnen Jump, Chainsaw Man is directed by Ryū Nakayama (Fate/Grand Order Absolute Demonic Front: Babylonia; The Rising of the Shield Hero).

Additional Chainsaw Man credits include screenplay by Hiroshi Seko (Attack on Titan Final Season; Mob Psycho 100; Banana Fish), character design by Kazutaka Sugiyama (Mushoku Tensei: Jobless Reincarnation), devil design by Kiyotaka Oshiyama (The Wind Rises; The Secret World of Arrietty; Space Dandy), art direction by Yusuke Takeda (Vivy -Fluorite Eye's Song-; Sword Art Online; Penguin Highway), and music composed by Kensuke Ushio (The Heike Story; Devilman: Crybaby; Space Dandy).

Animation is produced by MAPPA (Maruyama Animation Produce Project Association), the prestigious anime studio from Japan known for Attack on Titan Final Season, JUJUTSU KAISEN, Yuri!!! on Ice, takt op.Destiny, and the upcoming Hell's Paradise. MAPPA also released the global box office sensation JUJUTSU KAISEN 0, which has become one of the top five highest-grossing anime movies in the US, the top 10 highest-grossing anime movies in the world, and the top 20 highest-grossing movies in Japan.

Official Chainsaw Man synopsis

Denji is a teenage boy living with a Chainsaw Devil named Pochita. Due to the debt his father left behind, he has been living a rock-bottom life while repaying his debt by harvesting devil corpses with Pochita.

One day, Denji is betrayed and killed. As his consciousness fades, he makes a contract with Pochita and gets revived as "Chainsaw Man"–a man with a devil's heart.
It's fantastic that the English dub of Chainsaw Man is debuting so soon after the Japanese version has premiered. This will please many fans who are eager to watch the new show, which promises to deliver fantastic action with demonic lore. This may also suggest that the show will have a simultaneous release in the future, which would be fantastic for fans who hate waiting for their preferred version of the shows they love. The English Dub of the new anime series will premiere next week, with English Dub fans not far behind others since only two episodes have been released so far for the Japanese dub.
Chainsaw Man English Dub will be released on Crunchyroll on Tuesday, October 25 at 12:30 PM PT (8:30 PM UK Time). The English Sub of the new series is currently available on the anime streaming platform. Check out the social media sites for Chainsaw Man on Twitter / Facebook / Instagram, or to start watching, use the following link.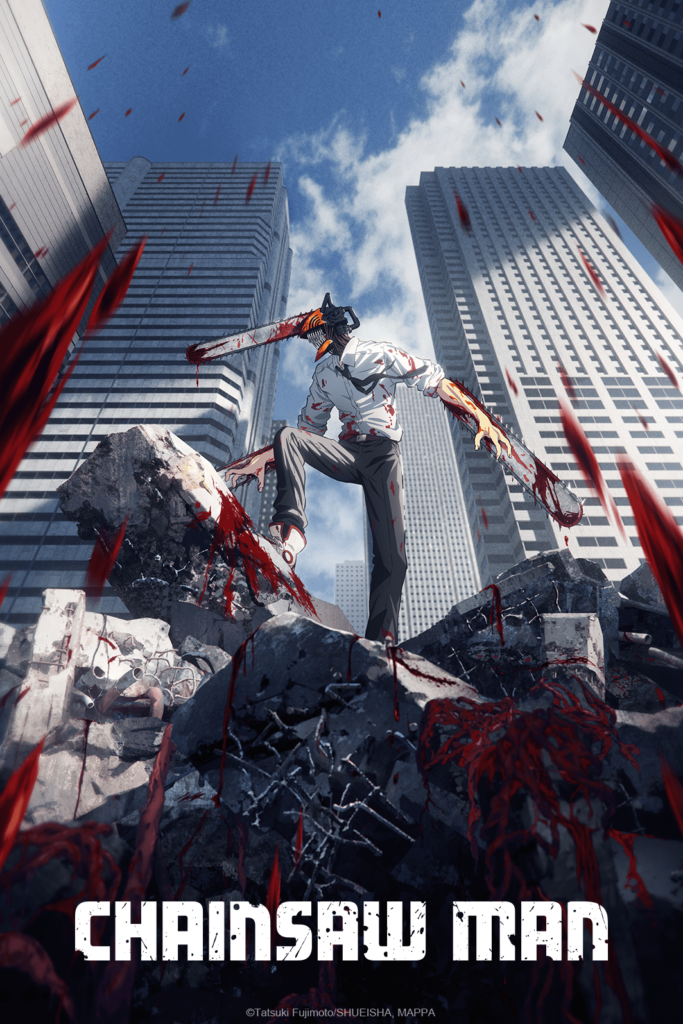 What do you think of Chainsaw Man? Do you prefer English Dub anime over Japanese Dub with Subtitles? Do you think Crunchyroll will continue to release both versions of the future installments in close proximity? Let us know on social media, or in the comments below, and keep following The Illuminerdi for more anime news.
KEEP READING: BLACK ADAM: SARAH SHAHI EXPLORES ADRIANNA TOMAZ'S COMPLICATED RELATIONSHIP WITH "TEAM BLACK ADAM"