The anticipated Marvel Studios project, Nova, might be converted into a new format.
Nova is one of the most highly requested characters to finally show up in the MCU. His home planet Xandar was very prominent in Guardians of the Galaxy but was seemingly destroyed off-screen by Thanos. But before that, the Mad Titan stole the purple Power Stone, which was kept there after the events of James Gunn's film. After Infinity War, there was no mention of Xandar or its civilians, but Marvel Studios head Kevin Feige often confirmed in interviews, that he'd like to bring Nova to the MCU.
RELATED: LOKI: THE GOONIES STAR KE HUY QUAN JOINS SEASON 2 IN SURPRISE ANNOUNCEMENT
There have been rumors circling around for years that a Nova project is finally in development. Back in May 2020 we exclusively broke the news that Marvel Studios is working on getting Nova on the big or small screen. But it's been only a few months since the project took on steam as Deadline confirmed that a writer for the project has been found.
NOVA BY NIGHT
Back in March of this year, Deadline revealed that Sabir Pirzada is developing a Nova Project. Pirzada has worked in the writer's room on Marvel Studios' Moon Knight and Ms. Marvel. At that point, it was unknown if it would be a theatrical feature film or a series for Disney+.
The newest rumor suggests that it won't be either of those. Instead, the project will be A Marvel Studios Special Presentation. It would follow the footsteps of Werewolf By Night, which just premiered as the first of its kind two weeks ago on Disney+. It immediately became a huge success as fans loved the 1940s horror style and the characters, but also were quite fond of the "special presentation" format.
Only a few days later rumors were making the round that multiple yet officially from Marvel Studios unconfirmed projects are being reworked into this format. Those include a Ten Rings-focused series, as well as an Okoye (Danai Gurira), led series. Both of these rumors come from the very reliable outlet The Cosmic Circus.
RELATED: WEREWOLF BY NIGHT REVIEW: THE 1ST MCU HALLOWEEN SPECIAL IS THRILLING BUT UNBALANCED  
They previously reported that it is expected that both wielders of the helmet: Richard Rider and Sam Alexander will show up in the special. This could answer one of the fans' most burning questions as most people are wondering which character will be the MCU's Nova.
While this is interesting news, keep in mind that this project hasn't been officially confirmed by Marvel Studios yet, so there can always be changes happening behind the scenes. Fans will also very likely have to wait a few more years as with the studio's current schedule the project probably won't hit Disney+ before 2024.
Good thing is that it could go into production sometime next year, meaning it hopefully won't be too long before we get some official news about this highly anticipated character's MCU debut.
RELATED: WAKANDA FOREVER DIRECTOR RYAN COOGLER EXPLAINS UNEXPECTED INCLUSION OF NAMOR'S ANKLE WINGS
I think the Special Presentation format is a great fit for Nova. It also makes much sense production-wise as the filming doesn't take as much time and isn't as expensive as a TV series. It also allows Marvel to introduce even more characters into the MCU without the challenge of producing a giant theatrical or Disney+ release. That means, just like Werewolf by Night, Marvel could take some more creative risks with Nova. I very much enjoyed Werewolf By Night and think the "Special Presentation" format could be an exciting addition to the types of MCU projects. Let's hope it won't be too long before we hear some official news about the project.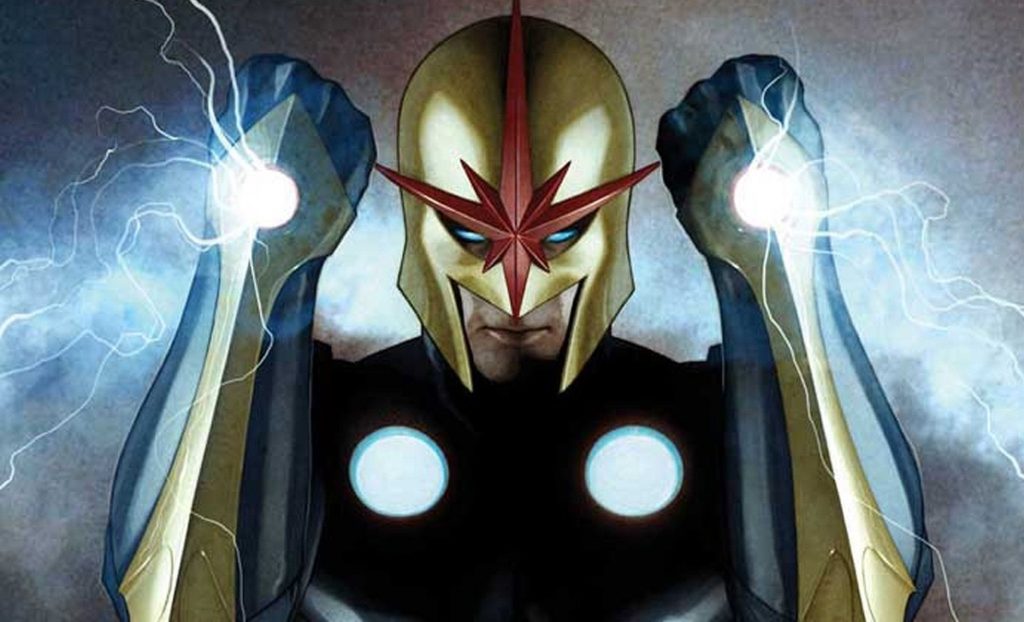 What do you all think? Do you like the "Special Presentation" format for Nova? Did you like Werewolf By Night? Let's discuss everything over on our social media.
KEEP READING: NOVA PROJECT IN THE WORKS FOR MARVEL STUDIOS: EXCLUSIVE
Source: The Cosmic Circus